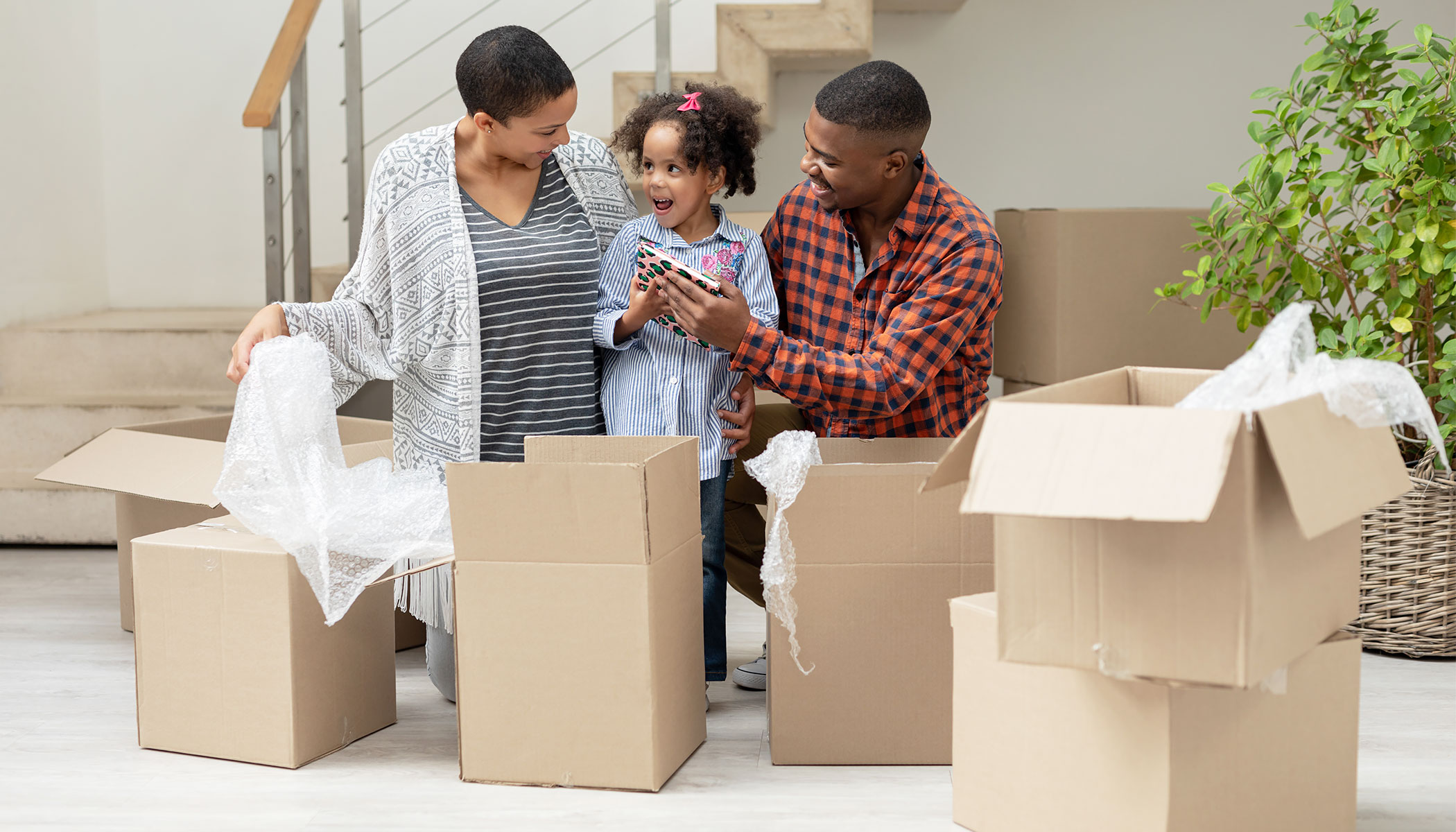 Breaking Down the Costs of Moving From Alberta to BC
Are you considering a move from Alberta to BC? Whether it's because you've retired, you're starting a new job or university, you want to be closer to family, or you just want to change your lifestyle, there are many reasons Albertans move to BC.
Moving to a new province is a big deal, so there are some things you'll want to be aware of to help make your move easier and less stressful. Here are some of the things you should know and some questions you should ask before moving to BC.
What are the benefits of moving to BC?
Living in BC has many great benefits, so here are just a few of the top pros to moving to BC:
Climate:
B.C. is a large province and its climate varies significantly from one region to another. The climate is mainly influenced by an area's proximity to the Pacific Ocean and mountain ranges.
Many regions of the province, specifically the southern coast of BC and Vancouver Island, have a mild climate year-round. The summers don't get too hot, with the average summer temperature being around 20° Celsius. The winters are the mildest in Canada, with temperatures rarely going below zero. So, for people looking to get away from the frigid winters in Alberta, southwestern BC is definitely a good option.
After the Lower Mainland and Vancouver Island, the most popular destination for people moving from Alberta is the Okanagan. This is especially true for retirees seeking a milder climate. Cities and towns in the Okanagan, such as Kelowna, Vernon and Penticton, enjoy very hot summers and winters that are milder than in Alberta. The average temperature across the Okanagan is about 28° Celsius in the summer and -8° Celsius in the winter, however, in many cities in lower elevations of the Okanagan, snow will melt soon after falling for most of the winter months.
It's important to keep in mind that not all areas of the province are this mild though. The Interior and Northern regions of BC have more intense winters and can see a lot of snow. So, be sure to research the climate in the region you're planning to move to so you're ready for it and know what to expect.
Nature and Wildlife: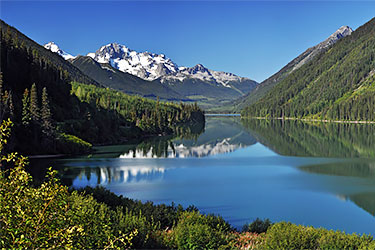 BC has some of the most spectacular nature and scenery in the country. From the Rocky Mountains to the coast of the Pacific Ocean, the scenery is stunning.
BC is a playground for lovers of the outdoors. Many towns and cities are built on the edge of wilderness areas so wildlife and outdoor adventure is always close by. You'll find black bears and grizzly bears, cougars, moose and wolves in areas throughout the province, and along the coast you can see humpback and killer whales as well as dolphins, seals and otters.
All this diverse nature also means there are some great activities that come along with it. In the summer there's no shortage of hiking, camping and water activities such as boating, fishing, kayaking and paddle boarding. In the winter, amazing skiing and snowboarding opportunities as well as snowshoeing, cross country skiing, snowmobiling, and ice fishing are usually not far away.
BC is also home to over 20,000 beautiful freshwater lakes. Some of BC's most popular lakes for swimming, boating, and paddling are Kalamalka Lake (Kal Lake) in Vernon, Cultus Lake near Chilliwack, Okanagan Lake that stretches from Kelowna to Penticton, and Ruby Lake on the Sunshine Coast.
Education:
BC's public primary and secondary education system is ranked as the top in the country and also ranks among the top globally. Students here consistently score among the highest in the world and it's the number one province in terms of attracting international students. There are also many high performing private schools to choose from.
BC is home to multiple world class post secondary institutions including the University of British Columbia, Simon Fraser University and BCIT in Vancouver, the University of Victoria on Vancouver Island and the University of Northern BC in Prince George. BC is one of the few provinces in Canada to assess post-secondary education with the 'Education Quality Assurance' which means these post-secondary institutions compete at an international level.
Employment:
As of January 2021, BC's unemployment rate was 8.0%, the third lowest in the country. Alberta was ranked ninth at 10.7%, so depending on the industry, you may have an easier time finding work in BC than in Alberta. Finding work in the bigger cities such as Greater Vancouver, Victoria and Abbotsford will be easier than in smaller towns. BC has a diverse economy so you'll find jobs in a variety of industries, from technology and tourism to finance, mining and forestry.
Diversity:
BC is the most ethnically diverse province and typically welcomes about 40,000 immigrants every year. As a result, you'll find a large international influence on the shops, food, festivals, arts and restaurants throughout the province. Food from anywhere in the world is never too far away, especially in the bigger cities.
What are the costs of living in BC?
One important question you might be asking yourself is, "Is it more expensive to live in BC than Alberta?". While this will depend on your particular lifestyle and where you decide to live, we've broken down a few of the cost differences below.
BC is widely regarded as Canada's most expensive province. This is especially true in BC's largest city, Vancouver. When compared to Calgary and Edmonton, the difference in cost is significant, especially when it comes to real estate.
Buying a detached home in Vancouver will cost about 3-4 times as much, on average, than in Calgary or Edmonton, and monthly rent for a 1 bedroom apartment will be about twice as much in Vancouver. Of course, if you decide to move to other regions of the province or live in the suburbs of Vancouver, then housing prices can be more affordable.
Average Housing Price by Home Type
Calgary & Edmonton vs. Vancouver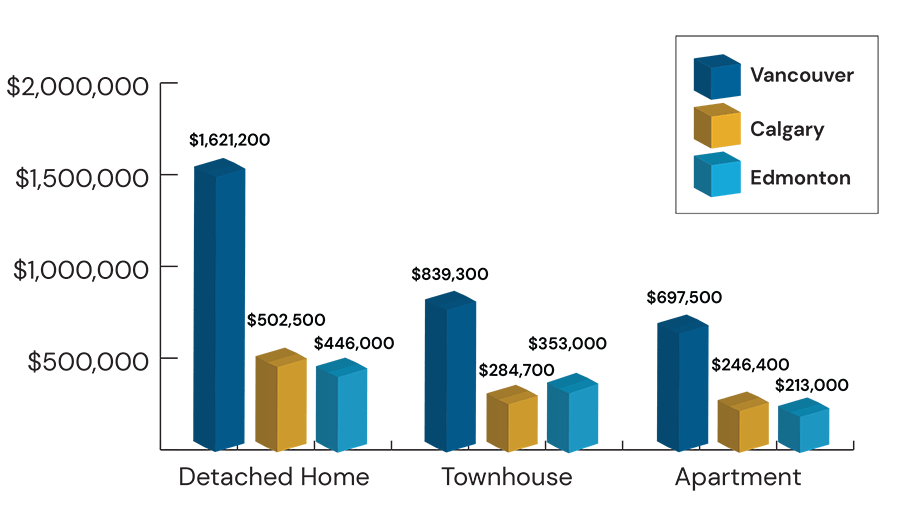 Source: Real Estate Board of Greater Vancouver, Calgary Real Estate Board, Realtors Association of Edmonton
Another major cost difference between Alberta and BC is that BC charges a provincial sales tax. It's one of only 4 provinces in the country to do this. So, on top of the 5% GST that you pay in Alberta, you'll also be paying an additional 7% PST on most items in BC.
Gas prices will also be more expensive than you're probably accustomed to seeing in most areas of Alberta. As of February 2021, the average cost of regular grade fuel in BC was 135.5 cents/litre, whereas in Alberta it was 112.3 cents/litre. This higher cost is mainly due to higher gas taxes, so depending on how much you drive, this could add up to a significant increase in your monthly budget.
It's not all bad news, however, as the provincial income tax in BC is actually lower than in Alberta for many people. On an income of $75,000/year, for example, BC residents will pay about $1,200 less annually than Albertans.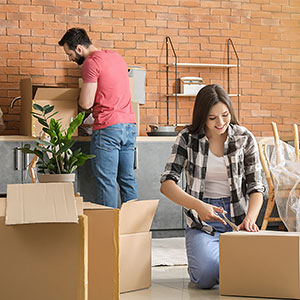 Things to know before moving to a big city...
"From a faster pace, safety concerns, and a change in your everyday lifestyle, there are a few things to consider before deciding to move to a big city."
What should I do before moving to BC?
Research job opportunities.
If you aren't moving for a job and will need to find one once you move, make sure you do some research beforehand. While the unemployment rate is relatively low in BC, different regions will be home to different industries and offer different types of employment opportunities, so make sure you research your desired industry so you'll know which region will provide the best opportunities for your skill set.
As the biggest city in the province, Vancouver provides the most employment opportunities. As a port city, international commerce and trade is a large part of the local economy – the Port of Vancouver alone supports over 100,000 jobs!
Downtown Vancouver is also the home to headquarters of major forest and mining companies, banks, accounting and law firms, software development companies and technology firms. The film industry is also big in the city as it's the third biggest TV and film production centre in North America, supporting about 20,000 jobs.
Tourism is big throughout the province and employs about 160,000 people. Almost half the tourism industry is located outside the Vancouver region with Vancouver Island and the Thompson-Okanagan regions leading the way.
Skilled trade opportunities are scattered throughout the province with many of the forestry, mining, oil and gas positions located in the Cariboo, Northeast and North Coast regions.
Research areas and cities that appeal to you.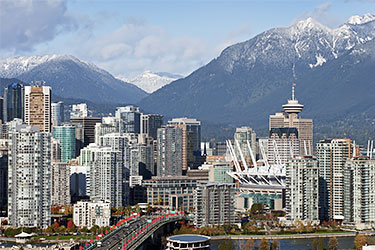 BC is a diverse province offering everything from big city living to small, rural towns and everything in between. Whether you're looking for bustling downtown nightlife or a quiet, remote escape, you'll find it all in BC.
Some of the higher ranked and most popular cities include Vancouver and the surrounding area, Victoria, Kelowna, Kamloops and Fort St. John. Each has its own unique offerings and costs can vary greatly from city to city, so do your research to ensure you're settling in the place that's right for you. Make sure you also research schools, healthcare facilities and other services in the area that you will need.
Decide if you want to rent or buy.
As mentioned above, the cost of real estate in BC can be really high, especially in the bigger cities. If you're planning to move to Vancouver, you might consider renting as an option since it may be more affordable than buying. If you're going to be moving to a smaller, more rural town, then buying may be the better option as prices will tend to be lower in these areas.
A lot of it comes down to your lifestyle. If you like to have the ability to relocate quickly and easily, or if you aren't 100% sure where you want to settle down long term, then renting will be a better option as it provides more flexibility. If, on the other hand, you're ready to put down roots, buying may be your best option.

What should I do once I arrive in BC?
Once you arrive in BC, there are some things you'll want to do right away:
Apply for the BC Medical Services Plan (MSP) and a BC Services Card
In BC, the MSP covers medically-necessary services, including doctor visits and most medical tests. You'll have to serve a waiting period before your MSP coverage starts but your Alberta medical plan should cover you during this period.
Your BC Services Card is used to access provincial government services and serves as your health care card. You can apply online through the Government of BC website and you should do this as soon as you arrive.
Apply for a BC driver's licence
If you have a valid driver's licence from Alberta or another province, you can use your current licence when you first arrive. However, within 90 days, you must apply for a B.C. licence. This licence can be combined with your BC Services card for convenience.
You can apply for a BC driver's licence at any ICBC licensing office. Just make sure you have all the original documents from your current insurance provider on hand.
Insure, licence and register your vehicle with ICBC
Unlike Alberta, BC has one single public auto insurance company. All vehicle licensing, insurance and registration must be done through ICBC (Insurance Corporation of British Columbia) within 30 days of moving to BC. Note: You will likely be required to get a vehicle inspection done before your insurance process can be completed, which on average costs about $100-$150.
Set up your home services
Once you have your new home confirmed, you'll need to set up your services such as electricity, natural gas, TV and internet. Electricity in BC is provided by BC Hydro, a publicly owned company. If you require natural gas, you'll most likely be dealing with Fortis BC for that. The 2 main providers for TV and internet in BC are Telus and Shaw.
How can I move from Alberta to BC?
Moving to any new city can be challenging, stressful and costly. When looking for a long distance moving company, consider your options in addition to thinking about how much you want to spend and how much of the work you're prepared to do yourself. You'll also have to take into account the amount of time you have to get from Alberta to BC, and whether or not you'll need storage at any point during your move.
1) Rent a Moving Truck
If you're on a strict budget and don't mind doing all the work yourself, then renting a moving truck like a UHaul is probably a good option for you.
Just keep in mind that when moving from Alberta to BC you'll be on highways that take you through high mountain passes, so you need to be comfortable driving a large moving truck in those conditions. If you're moving a vehicle and are alone on the trip, be sure to get a truck that allows you to tow the vehicle. You'll also need to factor in the cost of hotels and food if you can't do the trip in one day. Costs for fuel (which will not be included in your truck rental quote), storage, and additional days rent on the truck in case things don't go exactly as planned should also be part of your contingency plan and budget.
2) Using a Moving Container
With a moving container, like a BigSteelBox, you do the packing and loading yourself (unless you choose to hire a separate company for this, like Two Small Men with Big Hearts Moving), but you'll have more time on either end of your move and you don't have to worry about driving.
Here's how our service works: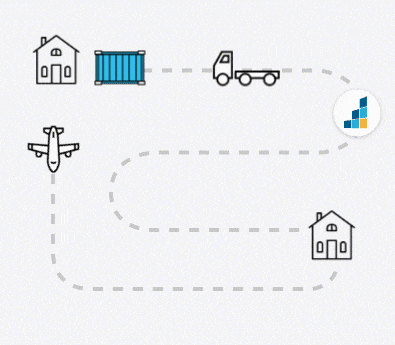 STEP 1: We deliver a BigSteelBox to your current home as far in advance of your move as you need. You can take your time loading it.
STEP 2: When you're ready, give us a call. We'll pick up your BigSteelBox and move it to your local BigSteelBox store in Alberta where it will be safely stored until it's picked up by a long haul trucking company to be transported to your new city in BC.
STEP 3: When your BigSteelBox arrives in your new city, it will be delivered to the local BigSteelBox store. We'll let you know when it arrives, so you can either schedule a delivery to your new home, or keep it in our storage yard until your new home is ready.
STEP 4: When you're done unpacking your BigSteelBox at your new home, just give us a call and we'll come pick up the empty container.
Using a moving container company like BigSteelBox for your long distance move is typically 20%-40% less expensive compared to a traditional long distance moving company (based on an average weight load of 7,000 lbs). This could be especially true if you're planning to move to Vancouver Island where the ferry can lead to higher moving costs and additional charges. With BigSteelBox, this cost is already built into your initial quote and unless you need additional months' rent or containers, that price won't change.
Note: When you move with a BigSteelBox, your initial quote will already include at least 1 month's rent, but you can easily keep your container longer if needed and only pay the recurring monthly rental rate.
3) Hire a Full Service Moving Company
If you're not a "DIY" type of person, then hiring full service professional movers that do most of the work for you is an option. They can do everything from packing and loading to unpacking and unloading, and everything in between.
While this option is the least amount of work, it's also the most expensive. It also happens quickly on either side of your move, as they'll usually spend 1 day at your current home packing/loading and then another day at your new home. If you'll need storage in between homes, this may or may not be an option with a full service moving company, so be sure to ask those questions during the quoting process.
If go with a full service moving company and you'll need storage in between homes, keep in mind that your belongings will be moved twice – from your current home into storage, and then from the storage unit to your new home. This creates extra risk of damage to your belongings.
BigSteelBox has 23 locations throughout British Columbia and Alberta, so chances are very good that we can efficiently and affordably help you move from one province to the other. Find the BigSteelBox location nearest you and then contact us at 1-800-373-1187 or fill out this form online to get your free long distance moving quote, or to ask us anything you need to know about moving from Alberta to BC. We're here to make your move feel better.