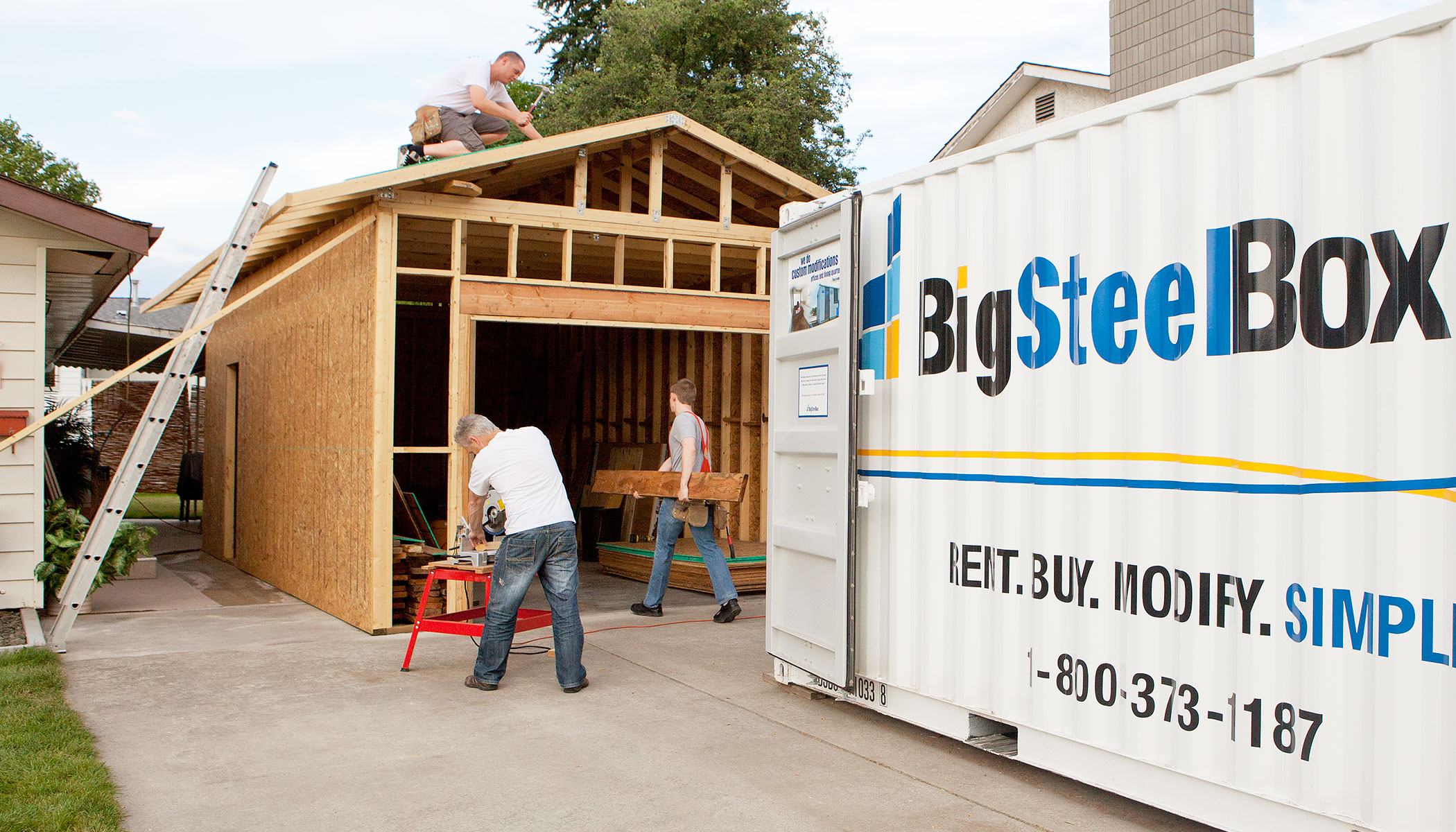 On-Site Storage During Renovations
Renovations of any size are a lot of work. Whether it's a home or a commercial reno project, having secure storage can make the entire process easier.
When you rent a BigSteelBox, we'll bring it to your home or business so your things will never be far away. And, if you need temporary storage but can't keep the container at your location, we can store it at the BigSteelBox storage facility nearest you.
Whether you're planning a renovation for your home or business, renting a BigSteelBox for onsite storage is perfect to keep furniture, equipment, and materials safe.
"During a home improvement project, a portable storage container is a great place to store household items, such as furniture and appliances, until the renovations are complete."
Home Renovation Storage
A BigSteelBox can also be used to keep your tools, equipment and building materials safe and dry during construction. We'll deliver a storage container to your home, so you will always have easy access to your things. Ask us about adding shelving to your storage container to make it even more efficient.
Commercial Renovation Storage
Most businesses cannot stop daily operations during renovations or new construction on their properties. As such, it's important for businesses to keep their establishments clean and organized for their customers – free from clutter and unsightly tools, materials and construction equipment.
For many businesses like hotels, offices, and retail stores, there is also a need to move items out of a space to make room for a renovation. Things like furniture and office equipment need to be out of the way during construction, but it's also important to keep it clean and safe from damage.
Renting one or more BigSteelBox portable storage containers is the perfect solution because they are wind, water and rodent-proof. They also come equipped with a Lock Box that protects your padlock from bolt cutters.
Call us today at 1-800-373-1187 to see how we can help with your renovation project, or request your free quote online now!