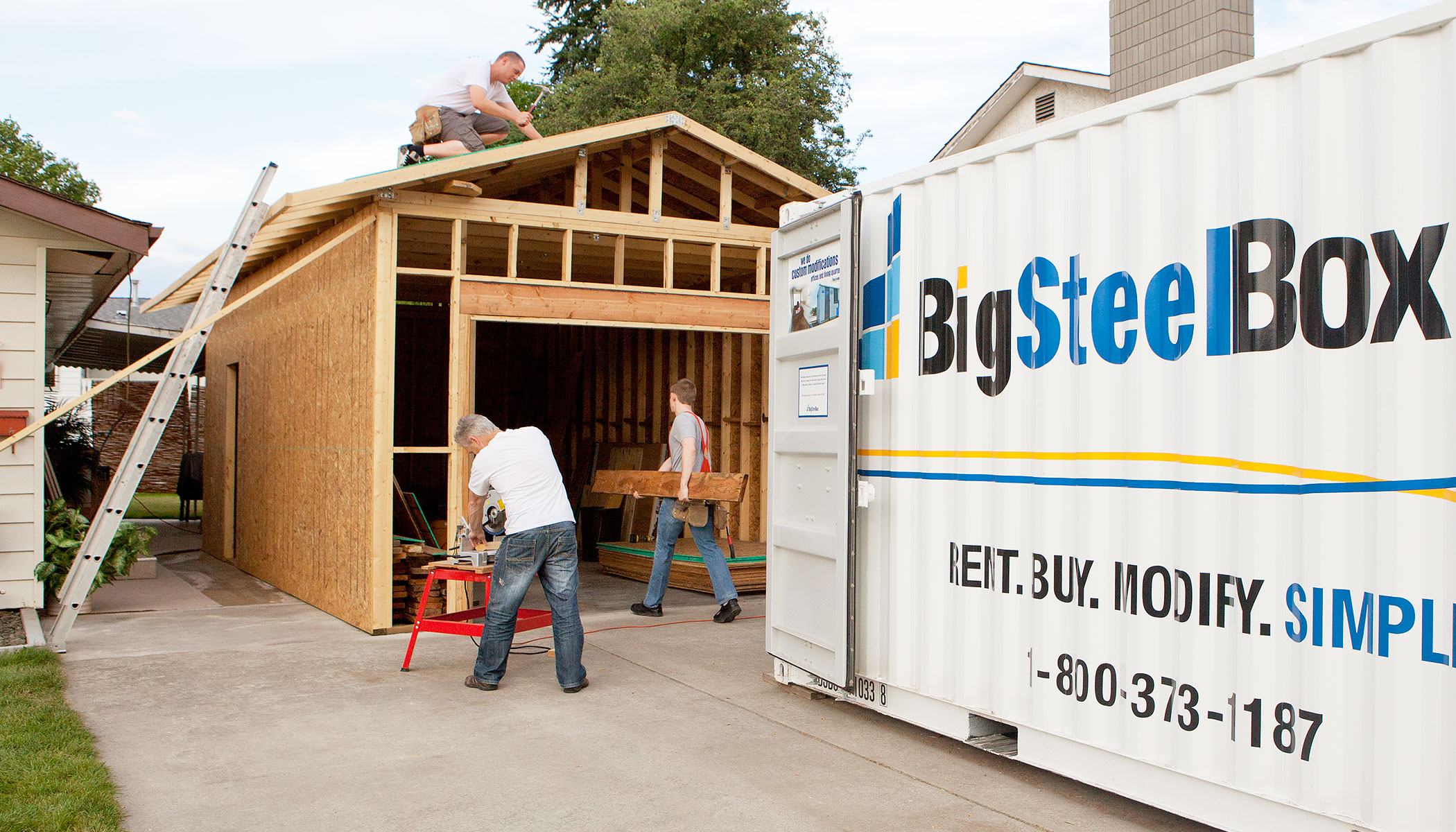 Will You Need Storage During Your Renovation?
Post updated on March 30, 2023
Renovations of any size are a lot of work and they often take longer than expected, so preparation and planning are key to having a project run smoothly.
We've helped many homeowners, businesses, and renovation companies with their remodelling and construction projects over the years, and something we hear all the time is how nice it was to have secure portable storage container on site during construction.
There's a lot to think about before a renovation, but one thing's for sure, having secure storage can make the entire process easier.
Whether you're planning a home or a commercial renovation project at any time of year, a portable storage container is a convenient and affordable way to keep furniture, equipment, tools, and materials safe from theft and the elements throughout the building process.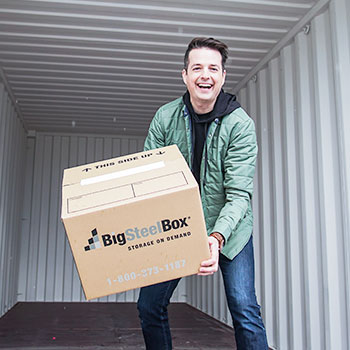 We had peace of mind knowing our stuff was safe during our home reno.
"Unlike the little, decrepit, falling down garage at our property, a BigSteelBox is weather and rodent proof and comes with a Lock Box to protect your lock from bolt cutters.
Before we had our Box delivered back to our house so we could move our things in after our renovation was complete, we had peace of mind knowing our stuff was safe inside our BigSteelBox and that we could still access it if we needed to."
Todd Talbot, TV Personality & BigSteelBox Customer
Home Renovation Storage
When you rent a BigSteelBox, we'll bring it to your home so your things will never be far away. Keep it on your property for as long as you need it. Our containers are weather and rodent-proof and come equipped with a Lock Box, which protects your padlock from bolt cutters.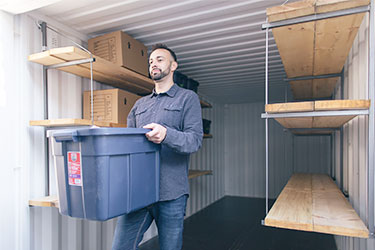 If you need temporary storage but can't keep the container at your location for an extended period of time, renting a portable storage unit is still a better option than having to move your things to and from a locker with your vehicle multiple times.
We'll deliver your BigSteelBox so you can load it. Then, give us a call and we'll move it to the BigSteelBox storage facility nearest you and store it there until you need it delivered again.
(Note: If you ever need access to your stored container at our yard, just give us 24 business hours' notice and we'll arrange to have it set out for you.)
If you'll be using your storage unit for supplies, tools or anything you need to keep organized during your reno, ask us about adding shelving to your BigSteelBox. We rent and sell shelf brackets and we can deliver them with your container so it's quick and easy to make it even more efficient.
Commercial Renovation Storage
Most businesses aren't able to stop daily operations during renovations or new construction on their properties. As such, it's important for businesses to keep their establishments clean and organized for their customers, free from clutter and unsightly tools, materials and construction equipment.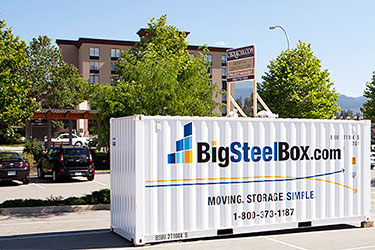 For many businesses like hotels, offices, and retail stores, there is also a need to move items out of a space to make room for construction to happen. Things like furniture and office equipment need to be out of the way during a renovation, but it's also important to keep them clean and safe from damage.
Most hotels and motels typically go through a renovation every 5-10 years. So, we're always ready to provide a reliable storage solution to ensure your construction project goes smoothly, and that little to no revenue is lost during that time.
Obviously, having secure on-site storage is convenient, but it's also a decision that will protect your cash flow. Renting a BigSteelBox shipping container for storage is more cost effective than using hotel rooms that could be generating income. In most cities, a 20' BigSteelBox rents for $159/month, so for hotels and motels that rent rooms for about $150/night, you'll have offset the cost of your container rental by filling that 1 room in only 2 nights!
We're here to make renovation storage feel better for you! Call us today at 1-800-373-1187 to see how we can help with your reno project, or request your free quote online now!