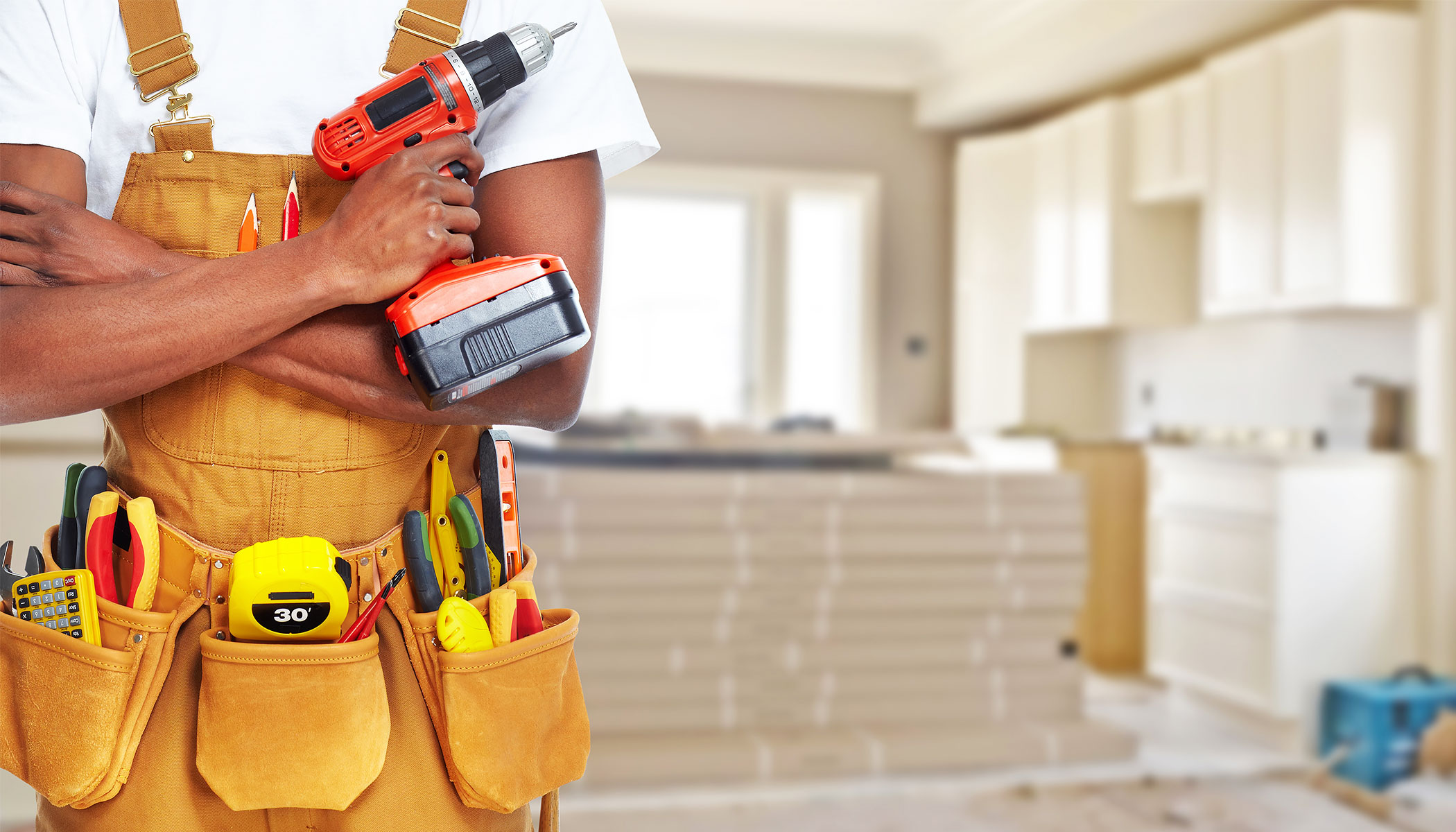 House Renovation Costs (And a Handy Home Renovation Guide)
Post updated July 12, 2022
Deciding to renovate your home is a big decision, but it doesn't have to be inconvenient and stressful. Renovating can be exciting and allow you show off your creative side. It's also the perfect opportunity to enhance the resale value of your home, increase energy efficiency, bring more comfort to your daily life, and cross some things off of your to-do list, but it's important to manage it well so it can be completed on budget and on time.
We've gathered information to help you prioritize your wish list, decide on your budget, understand all your house renovation costs, choose your hired help, and take advantage of government rebate programs and grants.
We've also included our top renovation tips so you have all the information you need for a successful, stress-free home renovation!
Determine priorities when renovating your house.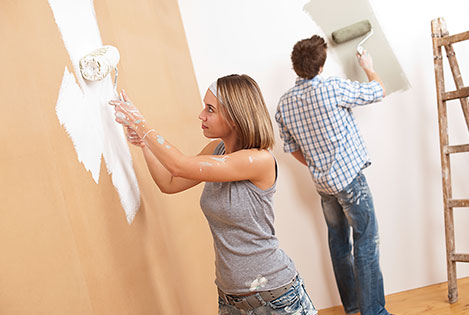 Everyone has a home renovation wish list of things they want to change or upgrade in their home. There may be obvious things like fixing a roof or installing new windows, or you may be planning a complete home renovation or partial upgrade in popular rooms like the kitchen and bathrooms.
It's important to know how to differentiate between what you NEED to do compared to what you WANT to do with your renovation. Start by making a renovation checklist. Include everything that needs to be done along with smaller items and things you want in your dream home. Divide your list into these three categories:
Urgent: These items are things that need to be taken care of right away. Either these things are currently unsafe, such as poor wiring or a damaged foundation, or they greatly affect your daily life, such as adding an accessibility ramp or fixing a leaking roof.
Aesthetics: These renovations add to your home's decoration or comfort. This may include adding a new coat of exterior or interior paint, upgrading kitchen appliances, or finishing your basement.
Wish List: Dreaming of a new pool or home theatre? This is where these items would go. Sure, they'd be nice to have, but not necessarily priorities in the grand scheme of things.
Once your items are organized, you can easily see what needs to be done vs. what you would like to do. The fun stuff may not be first on the list, but you will have your priorities figured out, which will help you save money in the long run.
How to budget for your house renovation.
Home improvement costs differ for many reasons. Factors such as the age of your home, what work has been done previously, current condition, and the scope of the work you plan on doing will all influence how much your renovation will cost.
On average a basic renovation for a bathroom or kitchen will cost you about $400/sq. ft. while renovations in other rooms in your home can start at $200/sq. ft. These averages do not include special add-ons and fixtures. No matter your project, there are certain types of costs you will have to manage.
Soft Costs (approximately 25–30% of your budget): This includes the majority of your planning, permit costs, and fees from engineering firms, interior designers, surveyors and contractors all fall into this category. This area can be flexible depending on how much work is being done and how much outside help you receive.
Hard Costs (approximately 70–75% of your budget): This category includes your labour and material costs.
Contingency Fund (an additional 10–15% on top of your budget): Always remember to save money for future delays and underestimation. No renovation is perfect, and you do not want to be stuck over budget because you didn't factor in the possibility of things not going as planned.
Miscellaneous Costs: Make sure to keep in mind how your life will change once you start renovating. You may need to temporarily move or spend some time in a hotel or outside of your home. You may also need to store your furniture or household goods while your home is renovated. Put aside some money in case you are displaced and are not able to follow your regular weekly or monthly budget.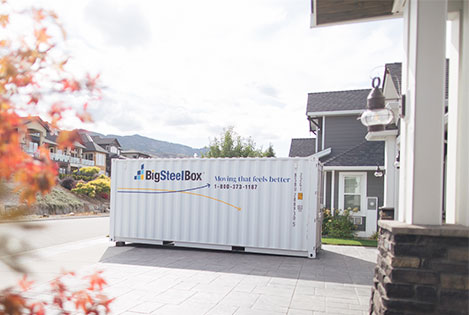 Portable Storage Fund: Whether you're planning a home renovation or yard project, or you're just doing some spring-cleaning, renting a storage container is a convenient and secure solution that can help make the entire project run more smoothly. Learn more about how renting a BigSteelBox for renovation storage can help make your project less stressful.
Hiring Help for Your Home Renovation Project
Now that you've decided on your top renovation priorities and set your remodelling budget, it's time to start doing your research.
When hiring any kind of professional help, it's important to ask around for referrals and recommendations, ask potential companies for references, and check online sources like the Better Business Bureau and Google Reviews.
Once you've narrowed down the list of people you may work with, talk to previous clients about their experience and see if their previous work aligns with the work you need done. You may think a certain contractor is a perfect fit, but they could have no experience completing a project like yours.
Depending on the work you're planning, the number of people you need to hire will vary. Different types of professional help and trades will be required for different types of projects. Here are some of the most common hires who can help you get started with your renovation.
How to hire a remodelling contractor:
You may want to start by looking for a professional renovator who can help evaluate what you need done and give you an idea of cost and timelines. Look for a contractor with years of experience and connections in the industry.
They should already have suppliers in place and have other companies and subcontractors they commonly work with and trust. They should be able to help organize what you want done and arrange for the many aspects of a whole house renovation to come together smoothly. They will also understand whether or not there are any permitting requirements for your project.
Check with the Canadian Home Builders' Association for general contractor requirements and more information on hiring a contractor.
How to hire an architect for remodelling:
If your renovation includes adding to your home or building a new structure, you should consult an architect. What you see in your head may not always be possible and an architect can help you transform what is in your mind into a 3D plan.
If you're planning an extension or will be largely changing the layout of your home, a reputable architect should have specialized knowledge on building materials, construction methods, zoning, and bylaws.
Working with interior designers:
Remember that "aesthetics" category of renovations? If this is the type of renovation you are planning, an interior designer can help you come up with a design plan to match your individual style and bring out the true beauty of your home.
You may have started with a vision board of magazine cut-outs including your dream bedroom or kitchen. An interior designer can transform your individual ideas into a larger picture. Look for someone who understands the concept you are going for. Meet with a few different designers and try to find someone who you will be able to work with throughout the whole renovation.
How to save money on your renovation:
The cost for home renovations can be expensive but there are ways to save money and many programs in place that try and provide some relief to the average home improver. Generally, government programs try to assist homeowners who are improving the energy efficiency of their home.
Some programs offer money for adding solar power to your home, upgrading your home's heating, or adding energy saving appliances, while some provide rebates for recycling old inefficient equipment or appliances. Grants and rebate programs come and go, so while doing your research make sure to look for both federal and provincial energy efficiency programs in place and how you can apply.
Home renovation tips and tricks:
Know your home, be critical, and look at all areas — not just the ones you already want to renovate. Rona.ca offers a few fantastic home reno tips and tricks.
Take measurements and include details. If you're working with a contractor or architect get them to make a floor plan layout so you can visualize changes and play around with furniture placement and room design.
Shop around for styles of wall coverings, flooring, doors, and windows, but don't just look at price. Compare quality, durability, and warranty so you choose the right item for the right place in your home.
Always bring paint samples and fabric swatches home with you. Colours look drastically different under the fluorescent light of a retail store than in your home. Your lighting can change the way colours and patterns appear. You don't want to find out your colours do not match once they are already on the walls.
Make sure you have your permits. If you're not working with a professional, you might have to submit your home renovation plans to your municipality to confirm you are meeting building codes.
Know how long it will take your orders to arrive. It can take weeks for some items to be shipped. For example, custom cabinets can take up to 10 weeks. Having to wait for your countertop or appliances can delay even the most well organized renovation and add to your bottom line.
If you're renovating with a partner or with your family, make sure to understand exactly how your tastes match and differ. Take time to look through magazines or visit some of the best home improvement blogs together, see what you both like, and what is a deal breaker.
If you want to include "green" elements in your renovation, plan ahead. Making your home environmentally friendly is a great plan but it tends to cost more and may change the installation plan. Make sure to communicate this with your contractor before construction begins so they can adjust their timelines and costs.
Need to change something? Get a signed change order! Even with small changes the costs can be higher than expected. When changing something discuss it with your contractor and get their cost differentials in writing.
Renovate for the future. It's always better to go with classic designs and high-quality work. You may be able to accessorize with a trendy style, but the design of your home should be something timeless. If you invest in quality now it will increase the value of your home in the future and survive any passing fad.
Renovating your home is a large undertaking that requires a lot of planning and organization. Just remember, house renovation costs can differ for many reasons so by shopping around and doing your research you can be sure you are getting a fair price and are fully comfortable with the direction your home renovation is going.
Our BigSteelBox Storage Consultants are here to help make you feel better about taking on a home renovation project. Contact us today to see if our storage options will work for you: 1-800-373-1187 or request your free quote online.