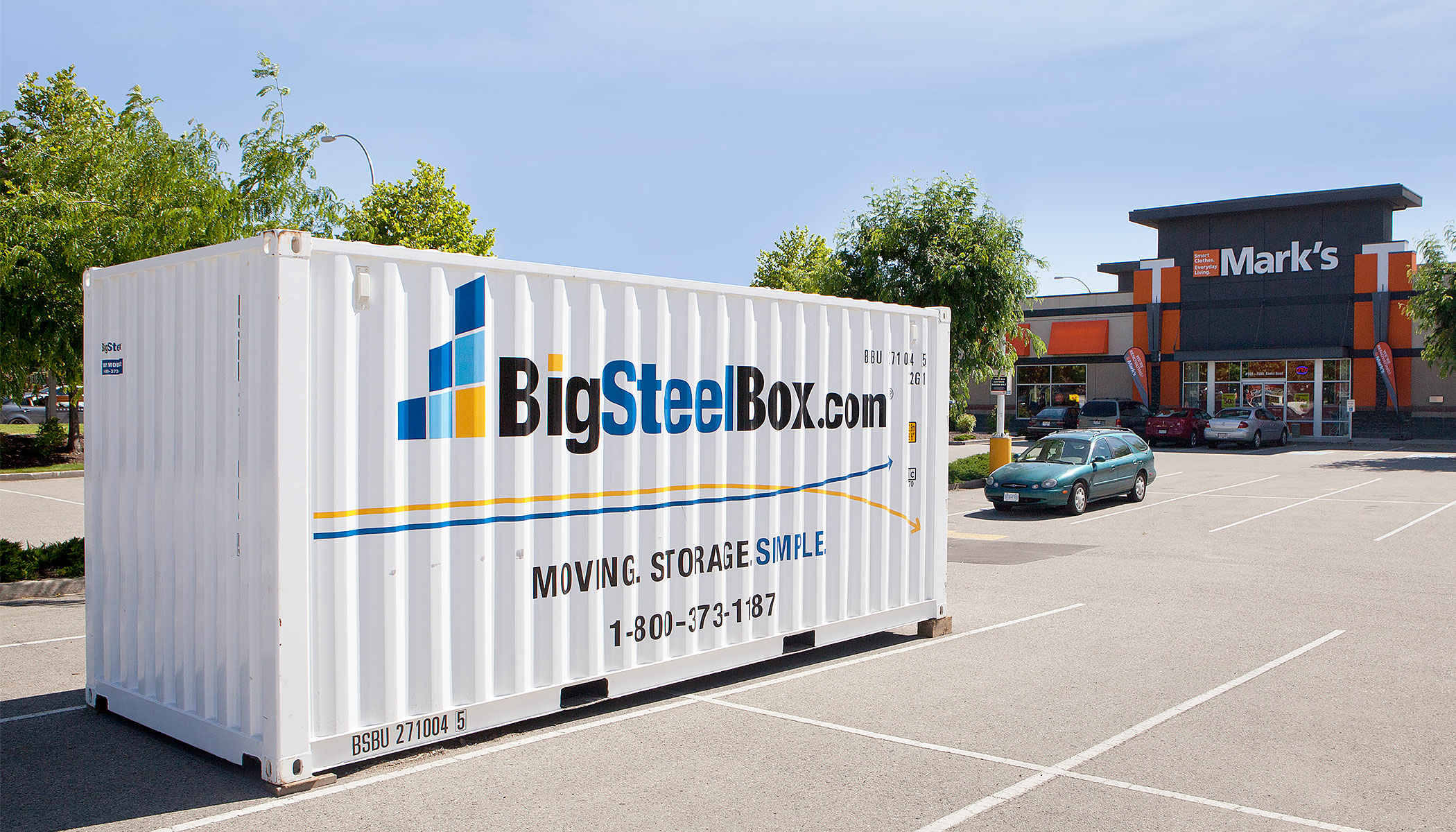 Top 4 Benefits of Portable Storage Units for Businesses
Running a business takes a lot of dedication and hours, but it also takes a lot of stuff. Whether you're running a restaurant, managing a hotel or operating a retail store, supplies, documents, seasonal items and inventory can pile up. This can all take up valuable space your business could be using in a better way.
We all know that clutter is not conducive to a healthy work environment and being organized helps increase productivity. So, finding a safe, secure place for all of that stuff is good for business! That's where portable storage units come in and can benefit your business.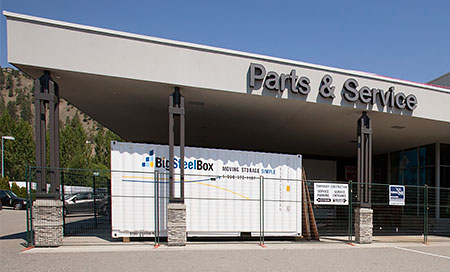 Storage units, like BigSteelBox shipping containers, are perfect for companies and organizations that need storage near their place of business, so their things will be safe and easy to access, but out of the way of day-to-day operations. Our containers are weather and rodent-proof and come equipped with a Lock Box that protects your padlock from bolt cutters, so they are extremely secure.
And, if you can't keep a storage container on your property for an extended period of time, a BigSteelBox can be delivered to your location to be loaded, then picked up and stored at one of our secure locations until you need it back again. With more locations across Canada than any other mobile storage company, chances are good that BigSteelBox can meet your storage needs quickly, efficiently and affordably.
Here are four ways using portable storage containers can benefit your business:
1) Storage for Seasonal Stock and Items
From seasonal stock (like holiday-themed decorations and inventory) to outdoor patio furniture, most businesses have items they don't use year-round. This is often the case for retailers, restaurants and pubs, so having an option to keep those things safe but out of the way, is important and can actually benefit their bottom line.
If you find yourself in this situation, a portable storage container may be the perfect solution for your business. For outdoor patio furniture, you can have a BigSteelBox storage unit delivered to your location in the Fall, load up all of your patio furniture, and either leave it outside your business or have it stored off-site at one of our secure storage facilities until you need it back again in the Spring.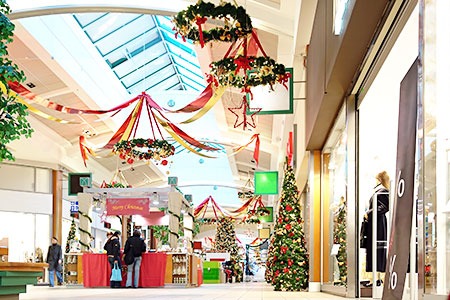 Holiday decorations (especially Christmas!) tend to be large and bulky, and you obviously don't need them around all year. So, rather than trying to squeeze them all into a back storage room or into a room that would be better used for things you need to access during the summer months, renting a portable storage unit makes a lot of sense!
Order a BigSteelBox in the size that will work best for your needs and have peace of mind knowing that your items will be in the exact same condition as you packed them when you need them again. And, as mentioned above, you can load your container and keep it at your location, or we can move it to our storage facility and store it until you need it delivered again.
2) Tire Storage
Demand for tires changes with the seasons, and it's important for tire shops to have stock available when customers need it. When you put your extra inventory in a BigSteelBox, you'll have more tires on hand to sell when demand goes up.


If you're like most tire retailers and service centres, the fall season is critical to the success of your business. BigSteelBox offers the perfect storage solution to keep that inventory safe, right outside your store. Renting a BigSteelBox will make your busy time of year easier and more profitable.
Earn Additional Revenue by Providing Tire Storage for Customers
Do you offer tire storage services to your customers? If not, you may be missing a big opportunity to earn extra revenue and create a lasting relationship with your customers.
Nobody likes dealing with the hassle of storing and changing tires over every fall and spring, and some customers don't have room to store their extra set of tires at home when they don't need them.
Many people will pay your shop to provide tire storage for them. When you rent a BigSteelBox, you can offer customers a valuable storage service that is affordable and convenient for them, which will in turn be an additional revenue source for your shop. The monthly cost to rent that container will be paid off with just a couple customers, which means more revenue for your shop.
3) Storage for Hotels and Restaurants During a Renovation
Using portable storage units will limit the disruption to your business during an expansion or renovation.
It's important for businesses like hotels and restaurants to keep their establishments clean and organized for their customers, even during a major renovation, so that they're free from clutter and unsightly maintenance equipment.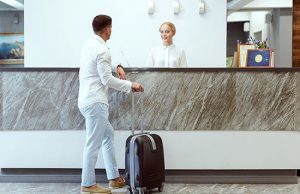 Hotel Renovation Storage
Keeping a hotel looking current and continuing to deliver a quality experience to their guests is important. As such, it's common for them to undergo renovations every few years.
For hotels, renting a portable storage unit makes more financial sense than using revenue-generating space in the hotel to store extra items. In many cases, the monthly cost of a BigSteelBox is paid off in one night! Don't use extra rooms to store furniture and other items during a reno – store them in a BigSteelBox.
Some items that you might want to consider putting in a self-storage unit while you're renovating a hotel are:
Restaurant supplies (dishware, excessive inventory, patio furniture)
Office supplies (printers, filing cabinets)
Computers
Furniture
Extra stock or stock that you're not selling yet
Fragile items
Window displays
Materials, tools and supplies being used for the renovation
Legal documents or important files
Restaurant Storage
While most restaurants will close down during a major reno, having on-site storage is still an important aspect to consider. Whether you use your storage container to store tables, chairs and other important items to keep them clean and out of harm's way during construction, or you use it to keep tools, supplies, and equipment safe, it will be extremely helpful in keeping your project on schedule, saving you money, and giving you peace of mind.
We can place a BigSteelBox just about anywhere, and our storage containers are weather and rodent-proof, so your items will stay safe. Our rental containers also come equipped with a Lock Box to protect your padlock from bolt cutters, so you don't have to worry about theft. You can also have shelving brackets added to your BigSteelBox to make it even more efficient.
4) Storage for Winter and Seasonal Equipment
Many businesses and organizations like schools and churches, have snow removal equipment like snow blowers, Bobcats, and shovels that they need to keep clean and secure over the summer months. They also have summer equipment, like lawn mowers, brooms and other yard maintenance equipment that needs to be kept safe year-round. Renting a BigSteelBox storage unit can help with this.
A BigSteelBox is a great storage solution for schools to store things like desks, tables, chairs, and filing cabinets. In addition to furniture and seasonal items, churches also often need a place to store donations. Some schools and churches will actually choose to buy a shipping container in order to have a permanent on-site storage space since they need ongoing storage year-round. If you're looking to purchase a storage unit for your business or organization, we can help.
A portable storage container will keep important items safe and dry. Plus, they're extremely convenient, especially if you need to occasionally access your stored items, because the container can be placed right next to your building.
PLEASE NOTE: Many facilities also have regulations against storing equipment that requires fuel inside their buildings for fire and safety reasons. A 10' or 20' BigSteelBox will give you plenty of room to safely store any or all of these items, however, we also recommend that fuel tanks be empty while stored in the container.
Feel Better about Business Storage
You're probably thinking, "Sure, storage sounds like it would be useful, but is it really as easy as you're saying it is?" The short answer… Yes!
At BigSteelBox we're here to make storage feel better for you so we work hard to provide much more than just storage to our customers. You have enough to worry about running your business day to day, so we strive to deliver an exceptional customer experience by reducing your efforts, owning your storage problem, and giving more than you expect. Our Storage Consultants are eager to help you find a storage solution that fits your needs so call us today at 1-800-373-1187 for your free quote, or request it online now.