About our Prince George Store
From our store on Hartway Drive (about 5km north of the city just off Highway #97), we provide local and long distance moving services, and portable storage container rentals and sales to the Cariboo region.

Whether you're looking to rent or buy a shipping container, we have a wide selection of new and used BigSteelBoxes to choose from in a variety of sizes.

Contact us today to see how we can make moving and storage feel better for you. Plus, you get AIR MILES® Reward Miles™ for the purchase or monthly rental payments of a moving and storage container!


Expanded Service Area
Vanderhoof
Williams Lake
Mackenzie
Quesnel
McBride
Fort St. James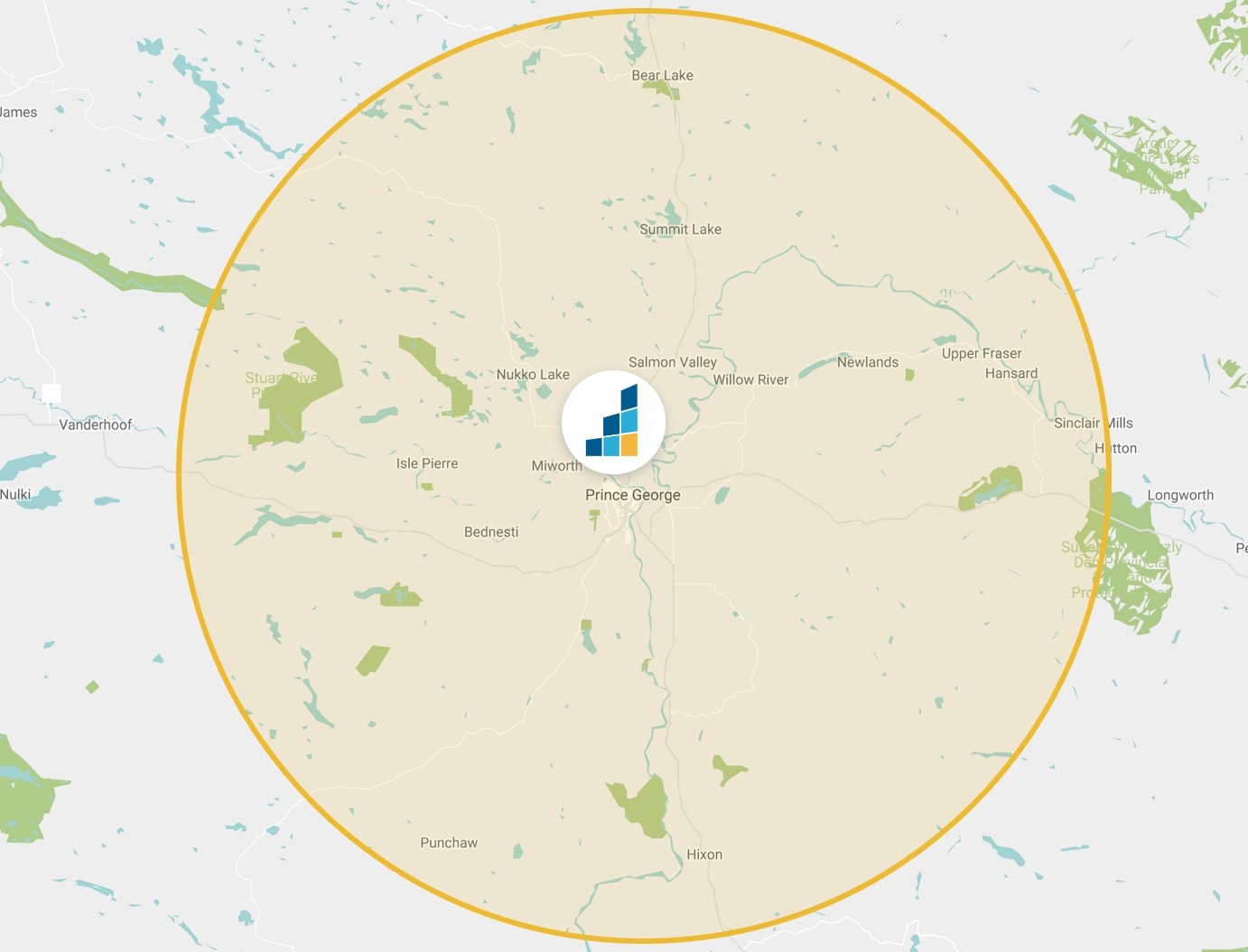 Store Hours
Monday - Friday: 8:00am - 5:00pm
Call Centre Hours
Monday - Friday: 5:00am - 6:00pm
Saturday: 7:00am - 6:00pm
Sunday: Closed
Choose the service we can help you with today:
We highly recommend Big Steel Box! They were pleasant, helpful, kind professional and thorough. Everything happened as it was promised and, start to finish, customer service was exemplary!
The Big Steel Box team was always responsive and on time. It made a big difference in assisting with storage while we listed our house and later moving to our new home. Couldn't have been any happier with the service
Excellent organization! All of the agents that we dealt with from Prince George office to Maple Ridge (Langley office) were phenomenal. We didn't have a large move, but the cost comparison was excellent with all the options out there (I called them all!) 1000 times better than a disgusting uhaul that you drive yourself and honestly not that more expensive. Your time and sanity is definitely worth the extra $$, not to mention the excellent customer service!