About our 100 Mile House Store
Our inventory storage location in 100 Mile House rents and sells shipping containers for residential, commercial and industrial use. We also offer long distance moving services, and provide portable storage rentals to residential and business customers in 100 Mile House and the surrounding area.
Contact us today to see how we can make moving and storage feel better for you. Plus, you get AIR MILES® Reward Miles™ for the purchase or monthly rental payments of a moving and storage container!
Expanded Service Area
Williams Lake
Lac La Hache
Lone Butte
Sheridan Lake
Bridge Lake
150 Mile House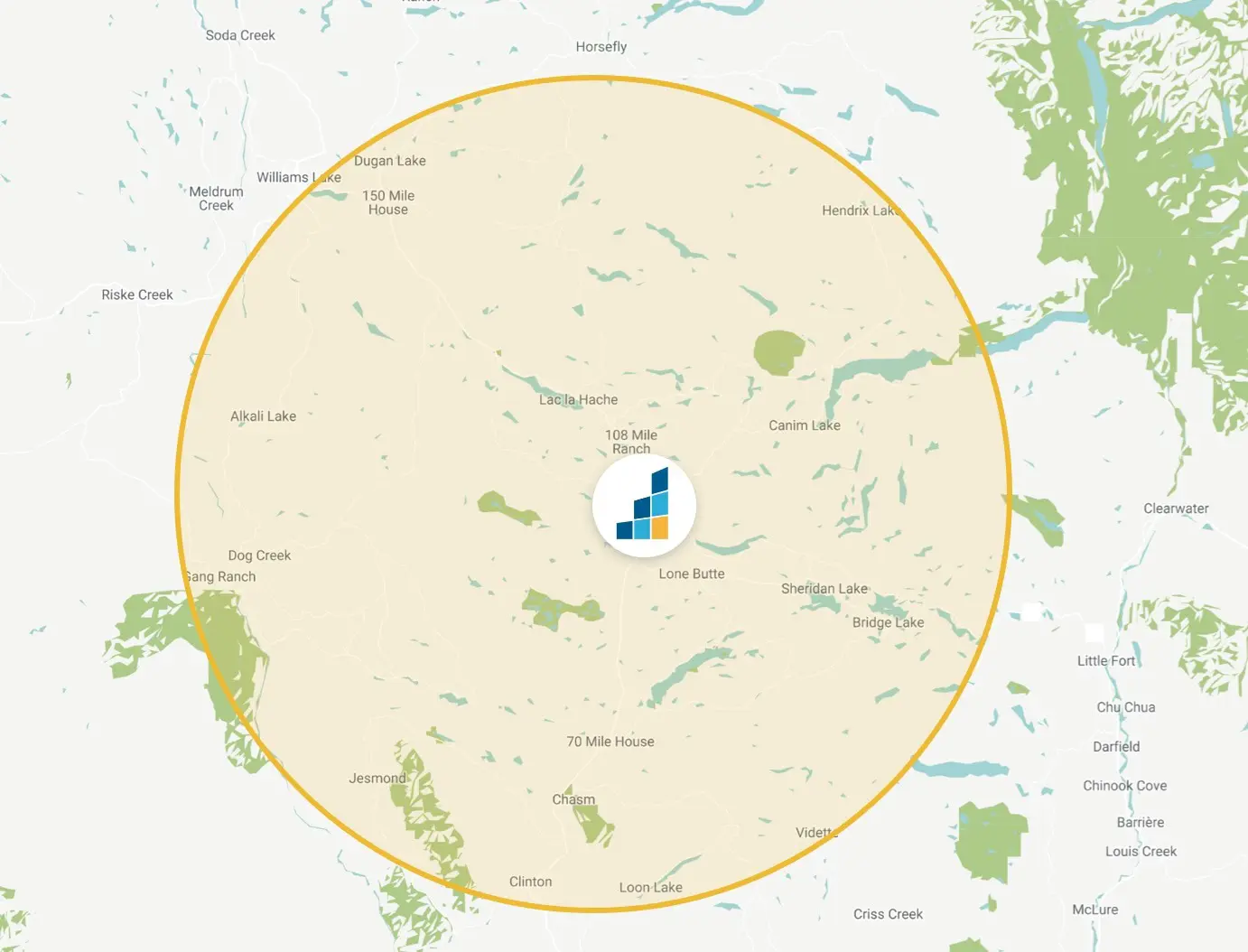 Store Hours
Monday - Friday: Call For Appointment
Call Centre Hours
Monday - Friday: 5:00am - 6:00pm
Saturday: 7:00am - 5:00pm
Sunday: Closed
Choose the service we can help you with today:
My wife and I completed a move from "the Coast" (Lower Mainland -BC) to Kamloops. Overall we had a stress free experience. There were no problems with what was scheduled in terms of the delivery and pickup of the 20 foot container from both locations. Everything went very smoothly. We highly recommend Big Steel Box if anyone is considering a move.
When we decided as family to support my folks to downsize and move into my suite I immediately thought of big steal box. It was such a great option. The box allowed us to store stuff well we prepped the house for sale. It gave us room to store things that would be moved but needed to be gone for staging. Once we had accepted offer the box transitioned into a moving box. This allowed my folks time to pack and sort slowly. When moving week came. The box was moved to their new place and the unloading began. Using the box at this end also allowed them time to unpack at their own pace. I highly recommend this if you are looking at moving and need time and storage to help the moving process to be less stressful and more effective. A big thank you to the Kamloop's team. They were so helpful and flexible. Many many Thanks!
I've used BigSteelBox for many moves. Every time I'm impressed with their service and professionalism. If there's any issues they take the time to listen and accommodate if able. I'd recommend BigSteelBox time and again.