About our Terrace Store
All container rentals and sales of BigSteelBoxes in Terrace are managed through our Kamloops store, so we can arrange quick delivery of shipping containers throughout the surrounding area.

With more locations across Canada than any other mobile storage company, we can also efficiently and affordably move you to a new city or province. Contact us today to see how we can make moving and storage feel better for you.
Expanded Service Area
Kitimat
Prince Rupert
Stewart
Yukon
Kitwanga
Dease Lake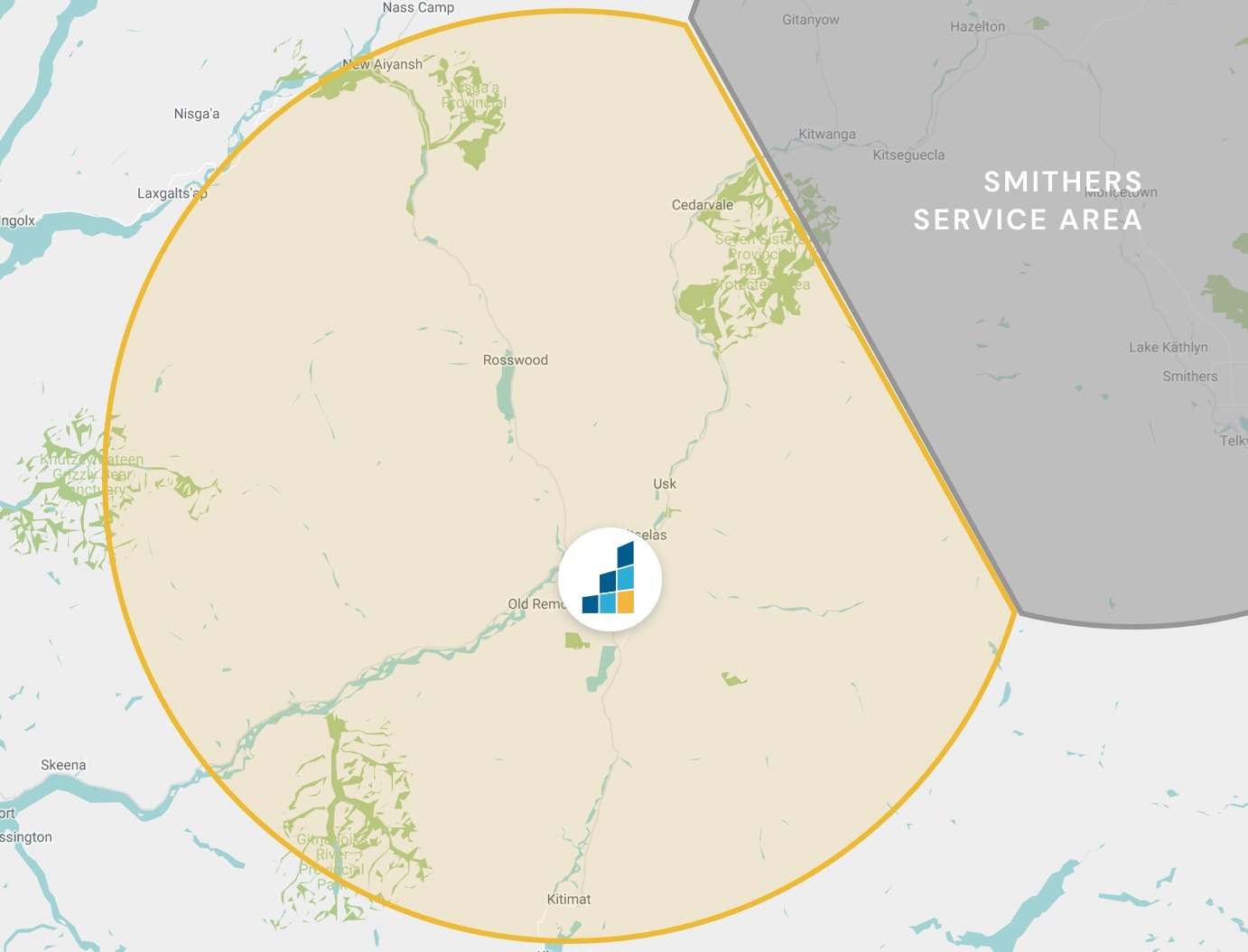 Store Hours
Monday - Friday: Call For Appointment
Call Centre Hours
Monday - Friday: 5:00am - 6:00pm
Saturday: 7:00am - 6:00pm
Sunday: Closed
Choose the service we can help you with today:
All while going through a difficult time in my own life, the Kamloops staff working with me were amazing and understanding to my needs. They all went above and beyond my expectations. From my initial phone call through to an amazing delivery driver, I wish I could rate them 10/5!! Thanks guys.
Big steel Box was a huge blessing and convenience to me as l was getting a house built and awaiting to move into it. Well you know how it sometimes goes with new builds, they expect it to be complete at a certain date and often complications sets the time at a later date. When l moved out of my previous home, l had tenants moving in so l had no choice but to move out. I was able to stay with my mother's home but if it wasn't for that storage container, l wouldn't have known what to do. It was a life saver, and it relieved the stress of the circumstances. Customer service and delivery was top notch. I had a pleasant experience with this company and l would use their facilities again in a heartbeat. Thank you, BIG Steel Box. Sincerely, Jeannette Souliere.
What an amazing company! They made our cross-country move seamless and stress-free. Both the office staff and the delivery people went above and beyond to ensure a successful relocation and great overall experience. We could not have done this move without the exemplary efforts of Kieran. He worked with us every step of the way to make our move go smoothly. We would definitely use this company again, and highly recommend them to others!