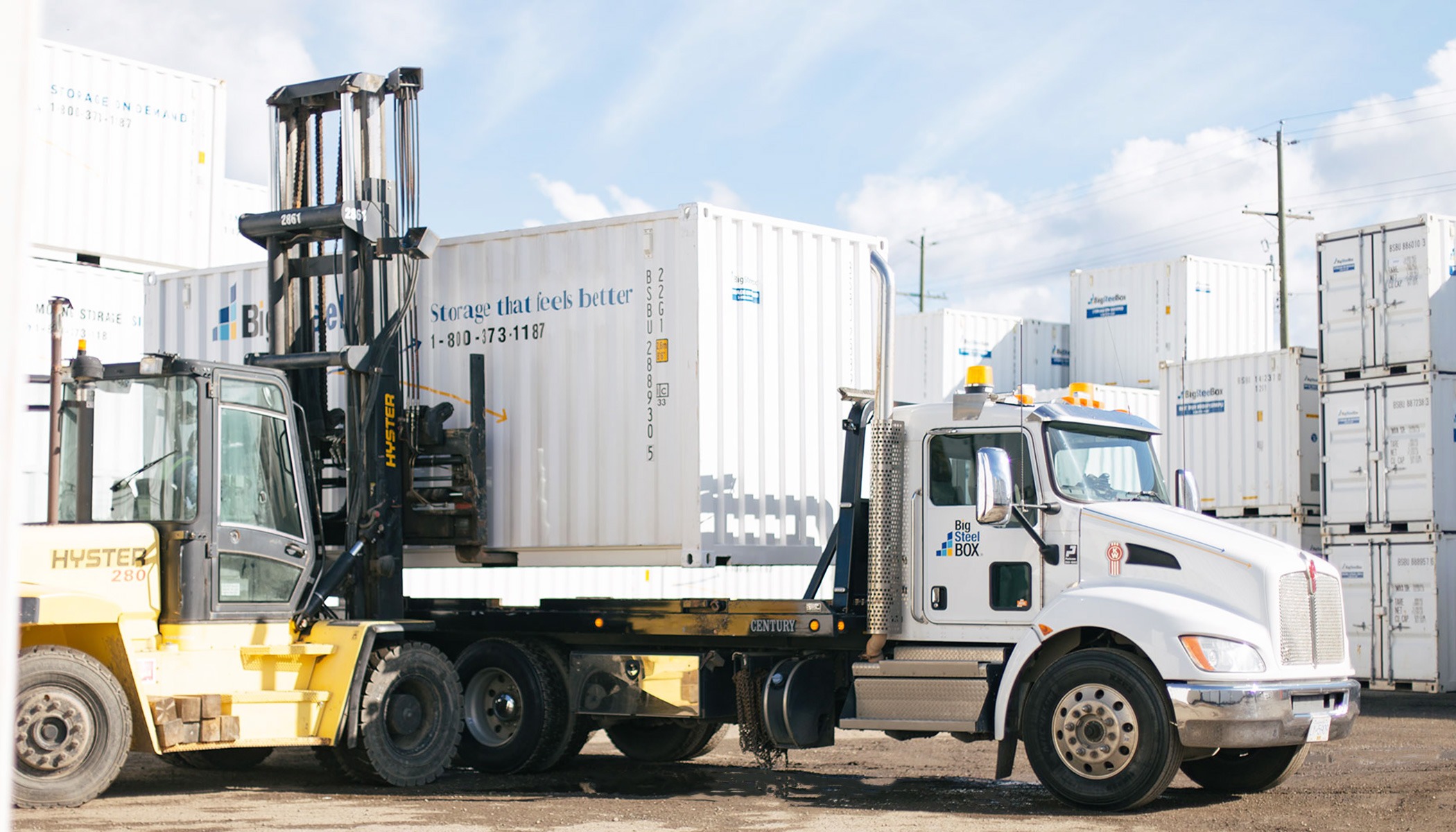 Sea Cans, C Cans, Storage Bins… What Do You Call a Shipping Container?
A shipping container may seem like a simple product, but we always find it interesting that they go by so many different names, such as:
"C-cans"
"Sea Cans"
"Storage Bins"
So, while we know that people are usually talking about shipping containers when they use those terms, you'll rarely hear us refer to them that way. Here's why…
C-Cans and Sea Cans
Because shipping containers are manufactured to withstand transport across open oceans, and the rigorous handling in ports and on ships, it makes sense that they've adopted the name 'sea can' or 'c can'.
But, unlike typical aluminum 'cans', BigSteelBox containers are made entirely of 8-gauge steel, which makes them extremely strong and secure. A 20′ BigSteelBox can hold up to 10,000 lbs of contents, as opposed to 16′ pods-style containers, which have steel frames and aluminum sides, and can only hold about 4,800 lbs or less.
A BigSteelBox is a certified shipping container that is used for transport by ocean, rail, or road. They can be pulled, dragged or craned into place, and their structural integrity is never compromised.
Plus, our all steel storage containers can stand up to Canadian weather because they will never bend or shift due to the weight of contents inside (shifting can allow water or rodents to get inside), and they can withstand the weight of snow in the winter.
New and Used Shipping Containers
We rent and sell new shipping containers for moving and storage needs. All of our new BigSteelBoxes are manufactured in China, and are used once for shipping goods when they come to Canada. We refer to these as "one-trip containers". When they arrive at our port near Vancouver, they are allocated to our network of stores across Canada on trucks.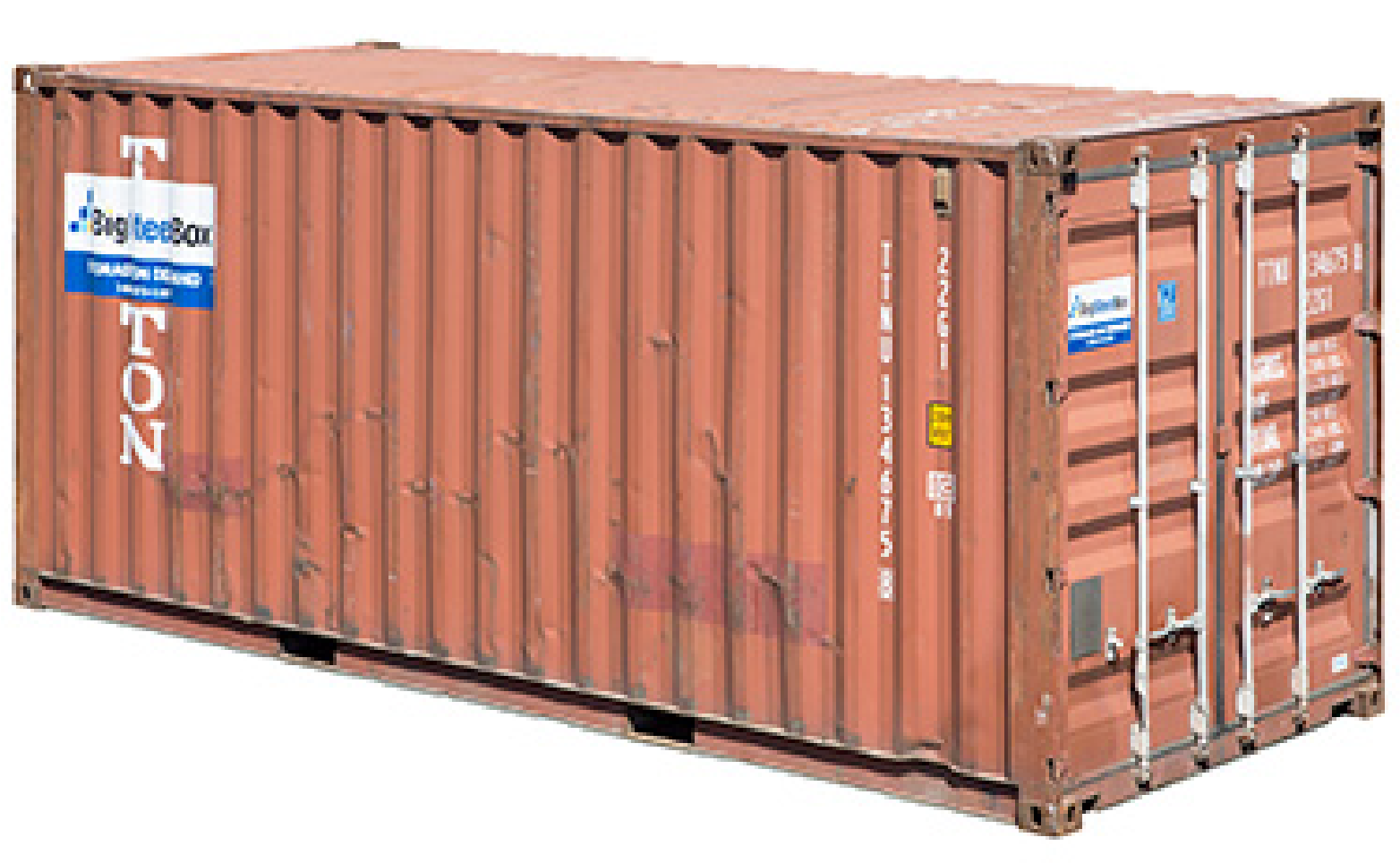 We also sell used shipping containers. Used containers have typically been in use for a number of years and may have some dents or rust. Many used containers are still certified for ocean travel, but have been sold from ports for other uses.
Many customers who have a need for permanent storage and are not overly concerned with the look or condition of the container, will opt to buy used.
Storage Bins
This term is commonly used when referring to shipping containers, however, we rarely use it because to us the term 'bins' also refers to both plastic bins (typically used for home storage of small items or packing), or larger open roof bins often used for junk removal. And rest assured, none of our BigSteelBoxes are made of plastic or come without a roof!
Weather and Rodent-Proof Storage Containers
Many shipping containers will only have rubber gaskets along the inside of the door, which can allow moisture inside if there are any rips or tears in the rubber. New BigSteelBoxes have rubber gaskets along both sides of the doors, which creates a tight seal. This keeps the contents safe from weather and rodents.
Learn more about the security features of a BigSteelBox.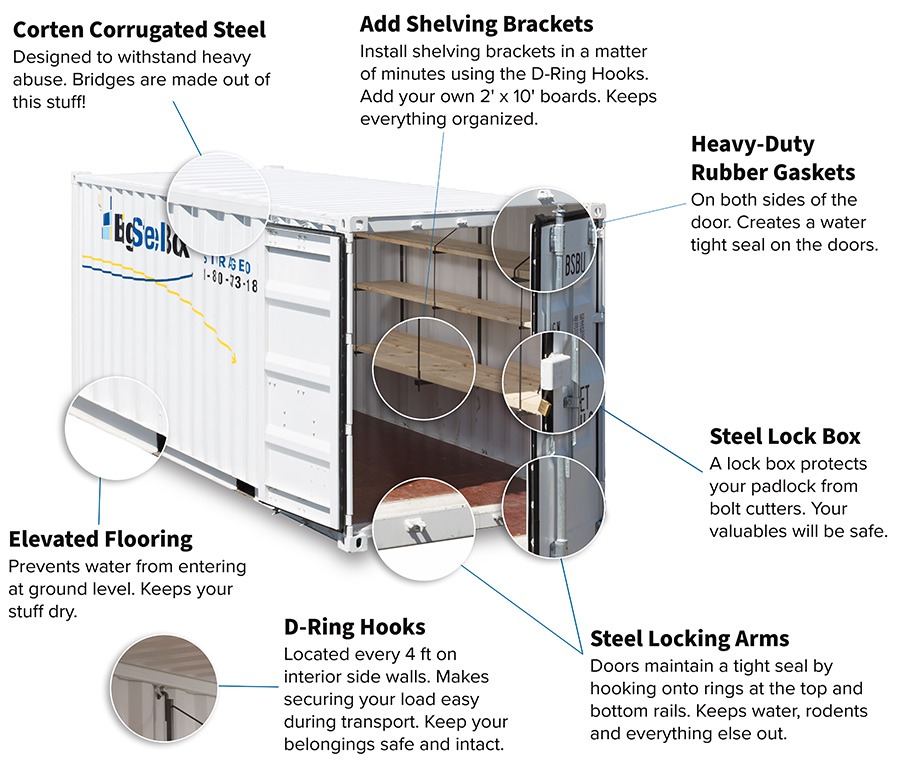 We're here to make moving and storage feel better for you! If you're looking to rent or buy a shipping container, we'd love to help you. Call us at 1-800-373-1187 for your free quote or request a quote online now.