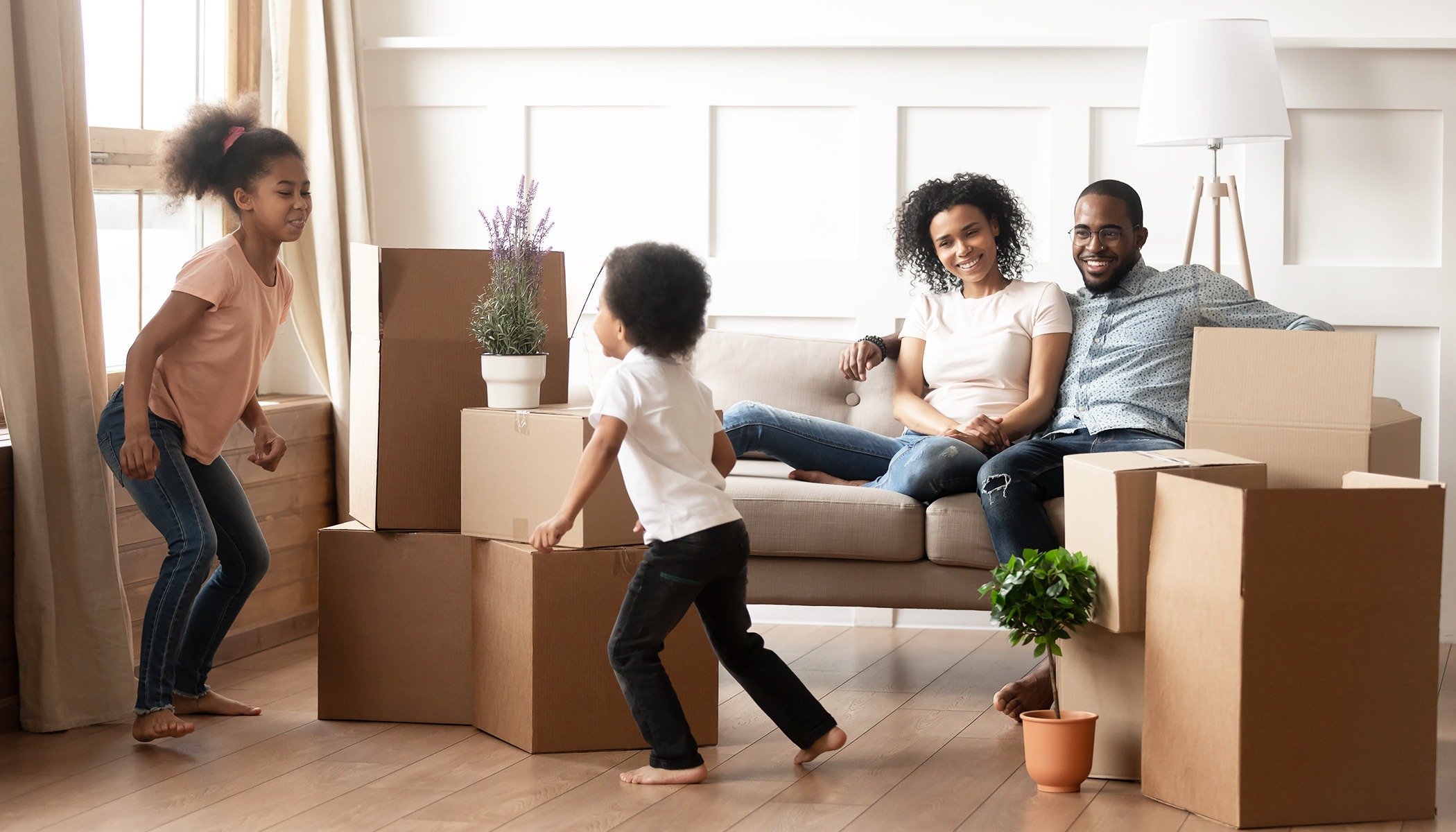 What Long Distance Movers Wish They Knew Before They Moved
A Canada-wide survey of long distance moving customers was conducted by BigSteelBox in late 2020 with the purpose of examining customer satisfaction with the long haul moving industry. We learned some really interesting things from the responses to the survey; while some were concerning, by and large, the results were very promising and reflected favourably on Canadian moving companies.
See the full results of the survey here.
One of the questions asked of long distance moving customers in the survey was, "What would you do differently next time you moved?"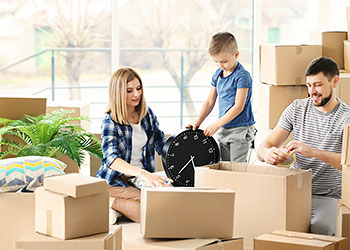 Before we pass along their advice, it should be noted that those surveyed were Canadians who had moved at least 500km in the previous 24 months, so the results include those who moved pre- and post-pandemic. This is important to note because these types of long haul moves are typically more complicated, more expensive and often more emotional and stressful due to the number of changes the mover is dealing with.
Things like the higher level of difficulty in finding a new home in a new city or province, changing/updating personal information with several institutions and providers, finding new childcare or schools, and of course, fear of contracting the COVID-19 virus, can all contribute to making long distance moves more complicated.
Find more tips for moving to a new province here.
While some respondents said their move went well and they wouldn't change anything about it, most came away with thoughts and ideas of what they'd do differently the next time they moved.
Here are the top 5 things long distance moving customers wish they knew before they moved:
1) Start the process earlier.
We all know that planning ahead and being prepared is important to any major event or project, including moving, but sometimes life doesn't allow us the time we need.
Our survey showed that 14% of those who hired a full-service moving company and 13% of those who rented a truck or trailer for their move felt they needed more time and wished they had started packing earlier.
Interestingly, 0% of respondents who used a container-based moving company felt the same time constraints. This is likely because full-service and DIY rental trucks/trailers don't allow for more than 1-2 days on either end of a move, whereas most container-based moves usually happen over the course of 4-8 weeks. Moving containers are typically rented by the month, which allows customers to get delivery at least a couple a weeks before it will be picked up and moved to their new home. This allows them more time to pack and load the container.
Stay organized throughout your move with this downloadable moving checklist.
2) Purge more belongings.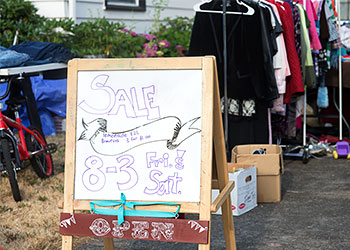 If you've ever moved, you've likely found that when the time comes to actually pack up your belongings, you quickly realize you have more stuff than you thought! And at that point, it's likely too late to get rid of the things you don't need or want to take with you. This was evident in the survey results as well.
While 0% of those who used a container-based moving company felt they should have purged more items prior to their move, 11% of those who used a full-service moving company and 15% of those who rented a truck or trailer wished they had cut down on their items before moving day.
When you end up having more items than you thought, it can have a number of repercussions, such as running out of space for everything, or ending up needing more time to complete the move, but the biggest issue most came up against was getting a higher bill than they were quoted.
This is mostly the case with full-service moving companies because most charge based on the weight of your items, therefore, having more stuff than anticipated means the weight of your items will likely be higher than expected or estimated, costing you more in the end.
Selling items you no longer want or need is a great option, but it does take time. If you're up against your moving deadline and there are things you don't want to take with you, consider having a "Free Garage Sale" or listing items for free on online platforms, like Facebook Marketplace or Kijiji. And of course, there's always the option of donating your items to local thrift stores like Value Village or Salvation Army.
After that, a junk removal service can take away whatever is left over. While this will come at a cost, it will likely be much cheaper than moving the items across the country, just to store them in your new garage!
Learn more about the challenges of weight-based moving quotes.
3) Understand how moving companies quote. 
Unfortunately, different types of moving services quote differently, so in most cases when you're collecting estimates, you're never comparing "apples-to-apples".
Container-based moving companies typically charge for an 'all-inclusive' package that includes all movements of the container, transport to your new city, and the monthly rental of the container, so these types of quotes rarely change unless you end up needing more containers, or the route of your move changes.
Renting a truck or trailer is usually the most cost-effective option, however, it requires the most effort on your part (loading, driving the truck yourself, unloading), it provides you a short amount of time (usually 1-2 days on either end of your move), and storage is not included. There are also a number of reasons your final bill could be higher than your quote, i.e. cost of fuel (not included in your quote), and late returns.
It's full-service moving companies that charge by weight and have the highest occurrence of the final cost being higher than the quote. This is simply because estimating the weight of items is very hard to do, and is never exact. If you're planning to use a full-service moving company, we recommend getting an in-home inspection from the mover so that your estimate is as accurate as possible.
It's important to note that our survey revealed that 30% of respondents who used a full-service movers were charged more than they were quoted even when the company performed an in-person visit for the estimate. So, we recommend asking the company for estimates for alternative scenarios, should your items end up weighing more than estimated.
You can also create scenarios for yourself by using the "cost per 100lbs" rate, which will show up as "cwt" (hundred weight) on your quote. For example, if you get a quote based on 4,000lbs, you can figure out what it would cost if the final weight came in at 4,500lbs or 5,000lbs by multiplying those numbers by the cwt rates on your quote.
Our survey showed among those whose moving cost estimate was based on weight, 33% of respondents were overcharged. Among this group, the typical overcharge was 13% (or $400) more than stated on their initial quote. And 90% of the time, the extra cost was at least in part because their contents weighed more than estimated.
Learn more about how to compare moving company quotes.
4) Create a budget with a contingency plan.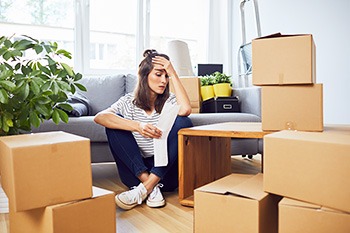 Moving long distance can be expensive. Most people want to find the most affordable moving option, while also choosing a company they feel they can trust and that provides the type of services they need.
To do this, most people do their research and request quotes from multiple moving companies leading up to their move to compare and choose the one that will work best for their needs and budget.
We already talked about the importance of understanding moving quotes and what to watch for in #3 above, but further to that, it's important to be prepared for additional costs you may not have planned for.
There is always a lot going on right around the time that the actual move will happen, so be sure to sit down and think the entire situation through to identify areas that you may have missed or not included in your budget, for example:
How many trips are required to your new city prior to the move? If you're moving for work, this may not be a personal expense, but it can add up if you're covering the costs.
Have you accounted for all your personal travel costs of getting to your new city, i.e. fuel, hotels, meals, etc.?
Does it make sense to have a garage sale or donate some of your belongings so you have less to move with you? Sometimes it's more economical to take less with you and just replace those items in your new city.
Have you arranged to cancel or transfer all of your utilities so you don't end up being billed for things you aren't using?
Will you need childcare on your move-out or move-in dates?
If you're using a full-service moving company, are you prepared for additional costs that could arise if your items weigh more than estimated? Ask your moving company to quote based on a higher weight in addition to their initial estimate.
If you're driving a rental truck or pulling a rental trailer, have you budgeted for the fuel? Be sure to ask your rental company for the km/liter you can expect with the truck. Do you know how much more you'll pay if you return the truck or trailer a day late?
These are just a few things that people often forget about during the chaos of planning a long distance move, so the more prepared you are, the better you'll feel during and after your move.
5) Consider whether you'll need storage.
When it comes to long distance moves to a new city or province, it's very common that move-out and move-in dates will not line up. Oftentimes people need to sell their current home and get to their new city before they're able to find a new place to live. It's for this reason that having a plan for storage in between homes is very important.
When you use a full-service moving company or rent a truck or trailer, storage is not usually part of the service, so you'll need to organize a storage solution in your new city if you don't yet have a new home to move into. Not only will you need to rent storage space separately, but it also means more work because you'll be unloading and then re-loading your items a second time.
When you use a container-based moving company, like BigSteelBox, portable storage is already built into the service. If your new home isn't ready in your new city, your loaded container can be moved to a BigSteelBox storage facility for as long as needed until you're ready for delivery again.
We hope these tips from real moving customers will help you with your next move! If you think BigSteelBox would be a good option for you, you can get your free quote by calling 1-800-373-1187 or submitting your request online.