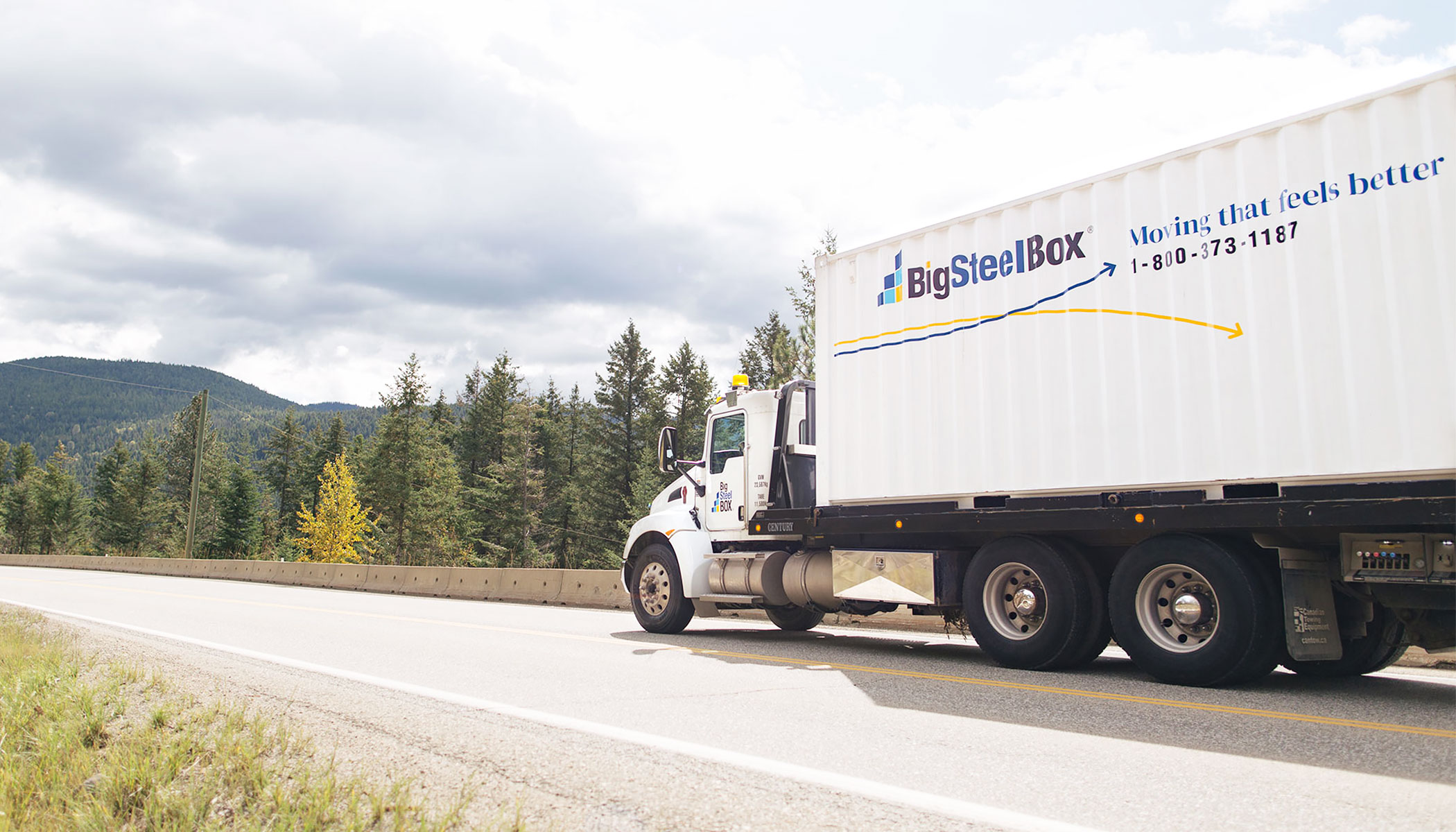 How to Find a Reliable Long Distance Moving Company in Canada
When you need a reliable long distance moving company in Canada, it's important to find a mover you can trust, that can also save you money and reduce stress.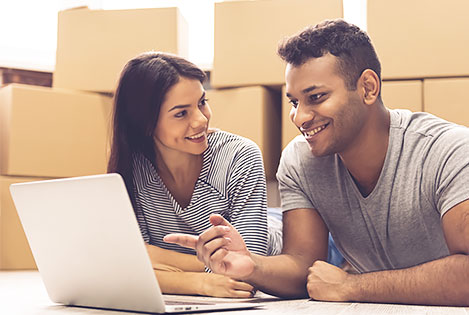 There are a few different moving services to choose from, but before you decide, it's a good idea to compare them and look for the best long distance moving company reviews to see what past customers have to say.
It's important to do some research and know what questions to ask when looking for the right moving service. This will help avoid unexpected moving costs that arise because of extra weight, which can be charged by some long distance moving companies.
The Government of Canada offers some great advice to help you choose a moving company. You may also want to check out the results of this recent Canada-wide survey that examined customer satisfaction with the long haul moving industry: Long Distance Moving Survey Uncovers Good and Bad News for Canadians.
---
6 Questions to Ask When Choosing a Long Distance Moving Company
---
1) Are you getting experienced movers?
Some long distance moving companies hire part-time movers or sub-contract out their work. This means they may not be moving professionals or have any cross-country moving experience.
If you're thinking about allowing other people to handle your items when moving, you want to be confident they're professionals and will treat your items with care. Make sure you ask the company which of their team members will be responsible for your move. If they can't give you a confident answer this could be reason for concern. Reliable moving companies will have experienced crews that work together on a regular basis.
Take note of all obstacles at your current and new home. Stairs, elevators, and difficult parking all require special attention and can add costs to the estimate. If moving out of or into an apartment, book an elevator. Some long distance moving companies in Canada will charge extra if they need to use the stairs.
2) Does the moving company offer good customer service?
Some long distance moving companies are hard to get in touch with and even when you do, you're faced with inaction. So be sure to find out:
How easy is it to get in touch with the long distance moving company?
How many methods of contact do they offer, and will you get to speak to a person when you call?
What are their hours of operation if you need to reach customer service?
You're trusting this long distance moving company with all of your family's belongings, so you should be able to have your questions answered by a reliable customer service agent quickly if needed.
3) Can they fit with your schedule?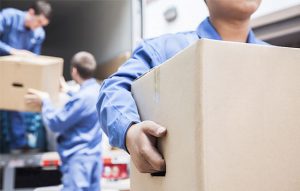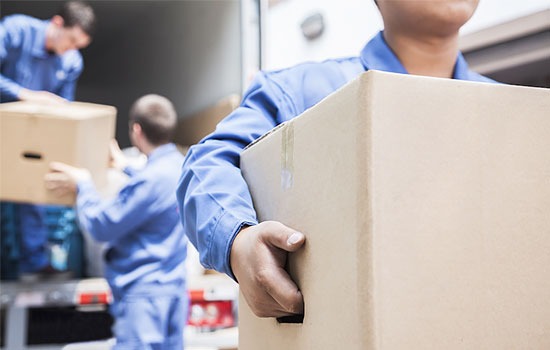 When you hire full service long haul moving companies, your moving date and delivery date may not be in your hands. Most long haul movers, including BigSteelBox, will provide a delivery or pickup window, but you should be able to arrange a moving timeline that will meet your schedule.
Double booking is a common problem with full service movers and moving truck rentals. Be sure to follow up with your chosen company in the days before your move to confirm times and make sure your truck isn't double booked and is still reserved and ready for use.
Your items should be delivered when they were promised and if there are issues that arrive during the move, they should be communicated, and a compromise agreed upon.
4) How flexible is the moving service?
When you speak with potential moving companies be sure to ask about timelines for each part of the moving process. Can they start or deliver at a time that works for you? Are there charges or repercussions if you have to change something about the timing of your move? What's their cancellation policy?
Moving day is stressful enough without having clarity or control over all parts of it, so be sure you're comfortable with the plan before you book.
5) Will you need storage in between homes?
If you'll need temporary storage for your things in between homes, make sure you won't pay to move twice! With some long distance moving companies in Canada, you might have to pay once to move everything into a storage unit and then again to move your belongings into your new home.
When you use a moving container option like BigSteelBox, storage is built into the service, so if you still aren't sure of your new address or if you need your items stored while you renovate or travel between homes, that's no problem.
Your container can be stored at a secure BigSteelBox storage facility and delivered back to you when you're ready. There's no need to unload into a storage locker, only to have to re-load it later on. With BigSteelBox, you only have to load it once.
6) Does your moving quote offer price certainty?
Understanding how moving companies charge is critical for comparing moving quotes and different moving options.
While it's not common, the story about a friend of a friend who got a "too good to be true" moving quote and ended up paying double does happen. Because most estimates are based on weight, the final bill can be significantly more if the initial weight estimate was low.
Full Service Moving Companies:
It's common for full service mover quotes to be underestimated, because they either don't have a clear idea of how much stuff you'll be moving or they're trying to make their quote more competitive. The company will estimate based on a lower weight, but charge based on what was reported at the weigh-scale once the truck is fully loaded (when it's too late to change your mind!). This approach makes quotes confusing for families trying to compare options. When one quote is for 4,000 lbs and another is for 6,000 lbs, it's up to you to try and estimate what it will actually cost.
If you're trying to choose between a number of companies, make sure they are all quoting on the same weight, and that you understand exactly how they calculate the final bill. Identify the variable price, which will usually be based on a "CWT" which is equal to the cost per every 100 pounds.
Reputable cross-country moving companies will not add extra charges for things like moving up and down stairs or the use of any special equipment. Make sure to ask about any potential extras such as packing supplies and mattress bags and ask that those be included on your quote.
Moving Container Companies:
More and more homeowners are choosing to use a moving container, like a BigSteelBox, for their long distance moves because pricing is simpler and more accurate. Plus, for single family homes with 2+ bedrooms, moving with a BigSteelBox is typically 20%-40% less expensive than hiring a full service moving company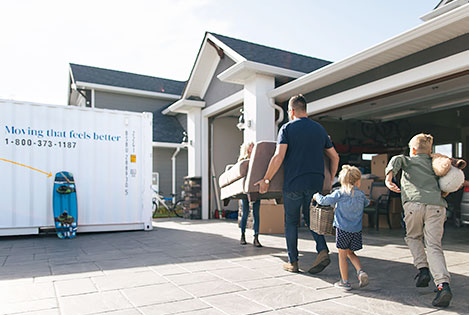 When moving with BigSteelBox, the costs are always straightforward and easy to understand, because the cost is based on the size and number of moving containers you'll need, plus the distance.
A 20′ BigSteelBox can hold up to 10,000 lbs of contents, but the average weight of a loaded 20′ container is 7,500 lbs. This is typically what we see from a 3 to 4-bedroom home with an average amount of furniture, less the appliances. If you're being quoted at 4,000 lbs for this size of home, chances are the actual weight load will be much higher. At the very least, make sure all the moving companies you're comparing are basing their quotes on the same weight, so you're comparing apples-to-apples.
When you choose to move with BigSteelBox, the price we quote you is the price you'll pay unless you need additional containers. There are no charges for labour, just the cost of the rental and movements of your moving container from one place to another.
Packing a moving container at your own speed, and knowing you're the only one who is handling your items, will also give you peace of mind and allow you to plan your move around your schedule.
We're here to make your long distance move feel better!  Get your free quote by giving us a call at 1-800-373-1187 or request a quote online.