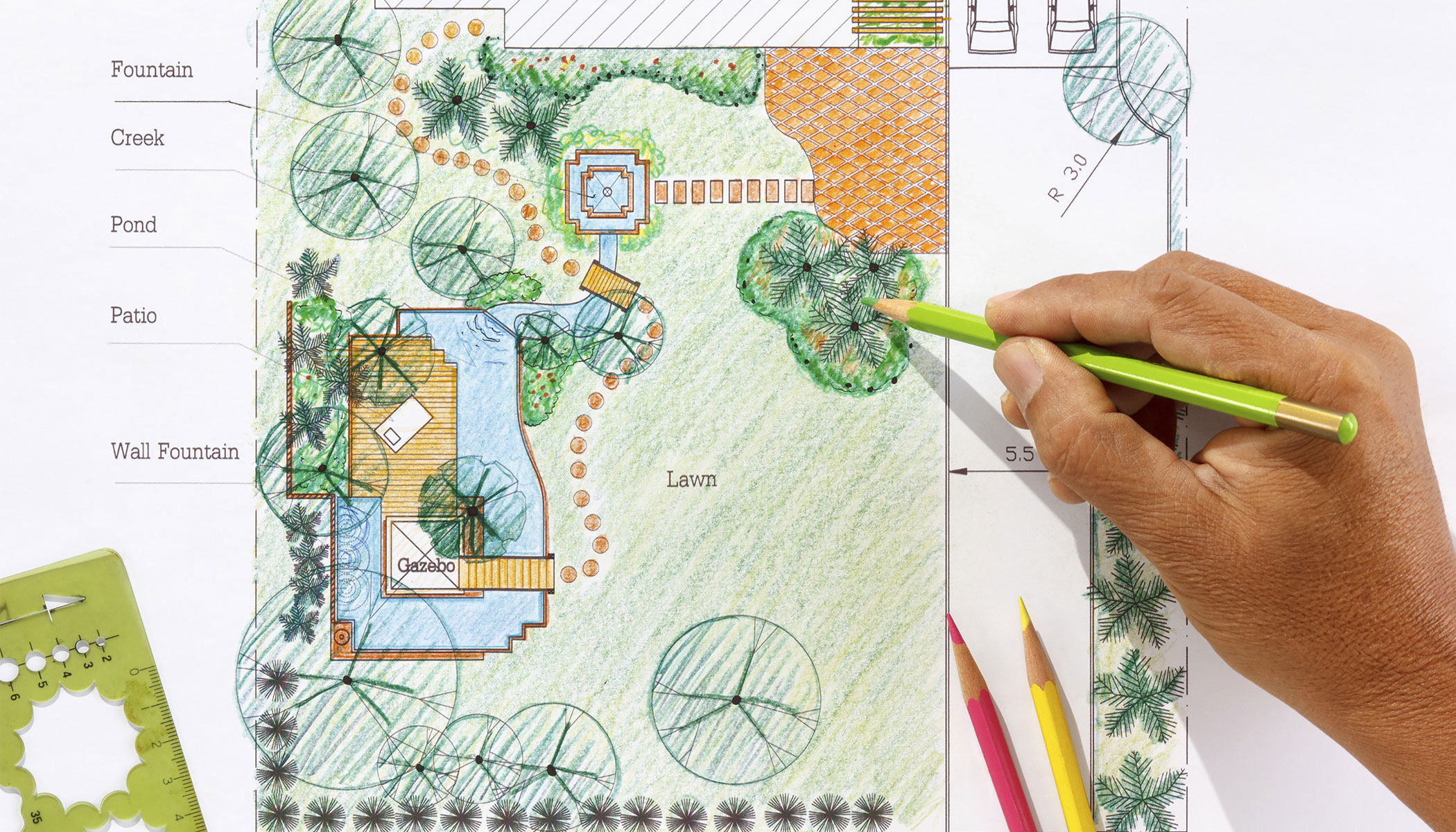 DIY Backyard Projects: How to Create Your Outdoor Oasis
Whether you've just moved into a new home or you've lived in the same home for years, you may be thinking it's the right time to give your backyard a makeover.
If you've just moved into a new home and you're thinking about all the DIY projects you could do to make it "yours", the outdoor space is likely on your list. Backyards have endless possibilities that shouldn't be overlooked when planning and budgeting for home renovations. Whether you're looking for a few small-scale DIY backyard projects or a completely new landscape design, the end result should make your backyard feel like your own private oasis.
Consider the space, how it's currently being used, and how you'd like to use it in the future. Even on a budget, there are a lot of backyard ideas that can make a huge impact on how you use your outdoor space. You just need to determine how much time and money you're able to spend sprucing your yard up and go from there!
Here are some ideas for small, medium and large-scale DIY backyard renovations.
Small, easy and affordable backyard DIY projects.
Think about what you'd like to see in your outdoor space. What you do to spruce things up will depend on your stage of life and personal tastes (i.e. some types of decorative touches may not be the best idea if you have small children, such as white upholstery and breakable decorative pieces), but remember, a little can go a long way! Increase the appeal of your yard without having to hire a professional landscaper with these DIY backyard projects:
1) String Up Some Lights
Nothing says oasis like string lights. They'll add a bit of whimsy to your yard while adding light for the evenings. Wrap them around a tree, along a table, on your deck, or just about anywhere that can use an extra sparkle. Hanging them is an easy DIY project that doesn't break the bank.
2) Make Your Own Stepping Stones
Give your backyard a personal touch with homemade stepping stones. All you need are a couple of containers and some fast-drying concrete. Add in unique details with leaves, shells, stones, or feathers for that personalized touch. These stepping stones can make a fun path in your garden or grass and are a small change with a big impact.
3) Have Fun with Colour
An easy way to make a dramatic change in your outdoor space is to add pops of colour. A backyard doesn't have to be all green! Invest in some colourful planters and citronella candles. There are endless varieties of outdoor rugs these days, so pick one with some colour and place it under your patio set.
While you're at it, grab some colourful outdoor cushions for your patio furniture, or to act as outdoor seating – you could change up your accent colour each summer!
Mid-size DIY projects for your outdoor space.
1) DIY Seating Area
Every oasis needs a place for you to put up your feet and relax, so why not build a seating area for your backyard? There are many different options to choose from, but ensure the patio set you choose will fit the space you have while also providing plenty of seating for guests when you entertain.
Good quality outdoor patio sets can be quite pricey, so keep an eye on sites like Facebook Marketplace or Kijiji for gently used sets that will save you some money, but have plenty of life left in them.
2) Build Your Own Patio Table with a Built-In Cooler
Your backyard may have ample seating, but what about a place to store your beverages, keep them cold AND close by?
Take your backyard from boring to amazing with this DIY patio table that has a cooler built right into it. Your "cooler table" could even include a lid in the middle so that the table can be used for dining as well. The best thing about this DIY idea? You'll never have to get up for a refill again!
3) Upgrade Your Deck
If you're lucky enough to already have a deck in your backyard, there are a lot of things you can do to keep it looking fresh and inviting.
The first thing you should do is clean, repair and stain your deck. Fix any problems it may have, and use a power washer to really get it clean. Then pick your favourite shade of stain and take your time staining the deck. Put in the effort to do it properly, and you'll see the difference. After it's stained, consider using a wood brightener to make it look like new.
Major backyard renovations that will be worth the effort.
1) Plant a Shrub Fence
Landscaping can definitely be a larger project, but it will likely also be worth the effort.
If you need some privacy in your outdoor space, planting big shrubs or cedars around the perimeter of the yard to create "walls" is a great way to get it. They also have the added benefit of making your yard look crisp and put-together. Just make sure that you know your city or homeowners' association's rules and possible restrictions before you undertake this type of project.
2) Landscape with Plants
You may have a certain kind of plant in mind for your backyard, but if you don't have the right soil or growing conditions, it's not going to flourish. Finding the right plants for your yard is a great way to amp up the wow factor in your outdoor space without too much effort each year. It just takes an investment of time at the beginning to establish those roots.
Start by assessing your space. How harsh are your winters? How much light reaches your yard? What's your soil like? Once you answer those questions you can search for plants that thrive in those conditions. The next step is to pick the plants that are the most aesthetically pleasing to you. Mix height, colour and texture in your landscaping plan for a unique backyard oasis.
3) Bring on the Water
What oasis is complete without a place to dip your toes? Install your own waterfall to get that soothing sound and the peaceful atmosphere that comes with it.
If waterfalls aren't your thing, you can also add in a swimming pool, water fountain, hot tub or pond. You can't exactly DIY all of these, but they are well worth the extra cost of hiring someone to install them for you if it's within your home outdoor reno budget.
Will you need portable storage during for your DIY backyard project?
If you're planning a large-scale renovation for your backyard, you'll probably need extra storage. Whether you need a safe, dry place to store your materials and tools throughout the project, or you have patio furniture and accessories you need out of harm's way for a short period of time, renting a BigSteelBox is a great option.
Our portable storage containers are weather and rodent-proof and come equipped with a lock box that protects your padlock from bolt cutters, so your things will be safe and secure inside.
Creating a relaxing, outdoor oasis can seem like a daunting task, but with the right plan it can go smoothly. Make sure you have an idea of your desired end result before you start anything, and make a list of all the DIY projects you're going to complete. Start with the big projects and work your way down to the small ones from there. Knowing that you'll end up with a peaceful oasis outside your door can definitely take the stress out of DIY backyard projects, big or small.
If you think a BigSteelBox might be the perfect storage solution during your DIY backyard project, request a free quote online today, or give us a call at 1-800-373-1187.