About our Dundas Store
BigSteelBox in Dundas is a moving company that provides both local and long distance moving services. We also offer portable storage container rentals and sales to residential and commercial customers in Dundas and the surrounding area.
Shipping Container Modifications in Dundas, ON
BigSteelBox offers modified shipping containers and mobile container office rentals and sales to customers in Dundas and the surrounding area.
From heating, cooling and lighting, to spray foam insulation & wall packages, vents and exhaust fans, to windows and doors, we offer a variety of shipping container modifications for your purchased BigSteelBox.
Our helpful staff will be happy to answer any questions you have about our moving and storage services. Providing the highest level of customer service is very important to us.
Contact us today to see how we can make moving and storage feel better for you. Plus, you get AIR MILES® Reward Miles™ for the purchase or monthly rental payments of a moving and storage container!
Local Service Area
Dundas
Aldershot
Burlington
Hamilton
Waterdown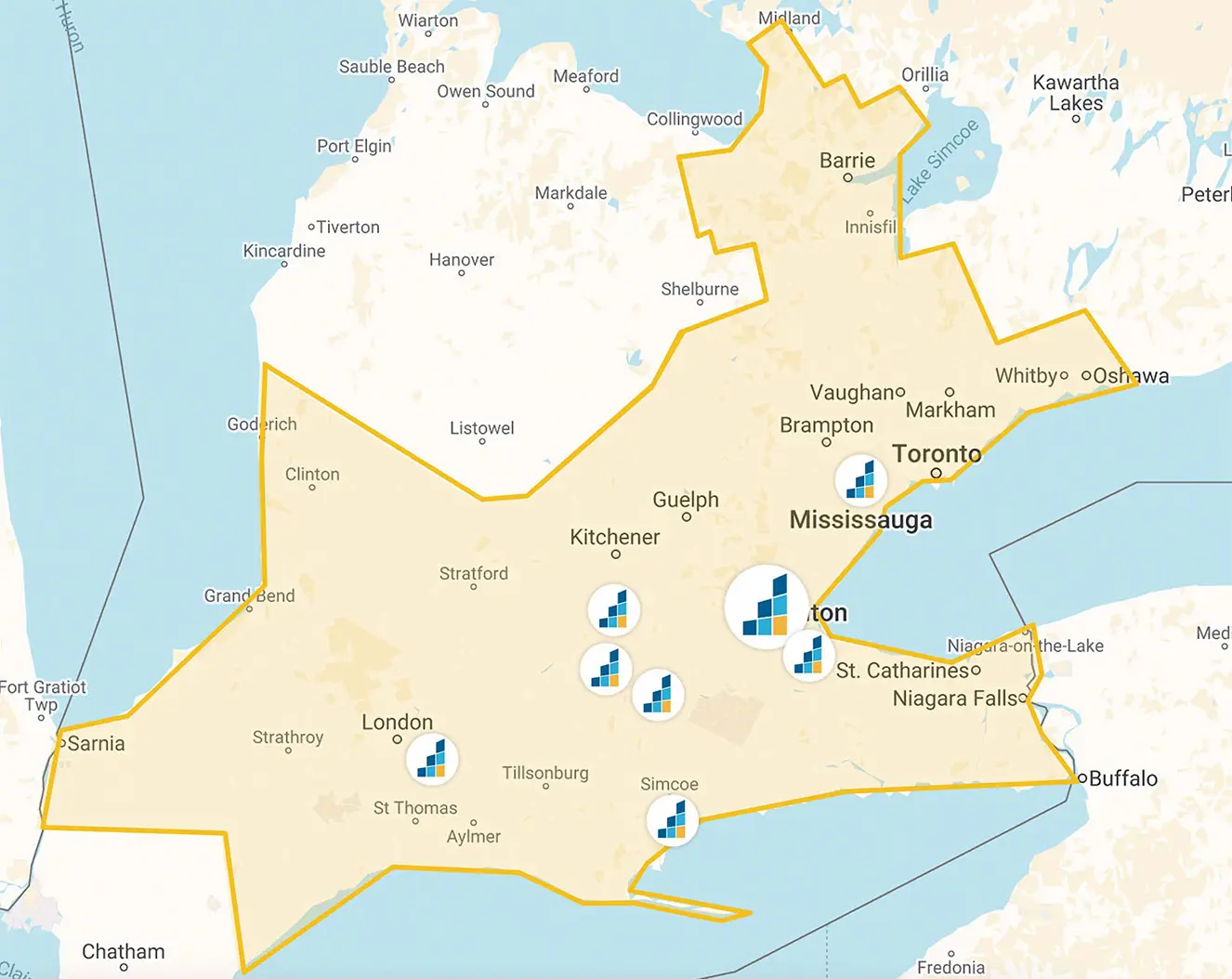 Store Hours
Monday - Friday: 9:00am - 5:00pm
Call Centre Hours
Monday - Friday: 8:00am - 9:00pm
Saturday: 10:00am - 8:00pm
Sunday: Closed
Choose the service we can help you with today:
Moving made easy. We had a 10 day overlap on closing and getting the keys to our new home. Big Steel Box was very professional and efficient. Took the stress out of moving.
We use Big Steel Box for all of our onsite storage needs whenever we have a long term construction project. We can store our materials and tools safely and securely on the site, without having to carry everything back and forth every day. When we arranged the drop off / pick ups the staff are always on top of it and we always receive excellent service and they always deliver on time and the next day in most cases!
We had a fantastic experience with Big Steel Box. From initial email, to figuring out possible options/prices, booking, drop off and pick up of the box. Our plans ended up changing and the box was not needed in the end, and Amantha (Big Steel Box Employee) was fantastic to coordinate with. I cannot recommend this company enough.