About our Paris Store
Our BigSteelBox store in Paris, ON, provides both local and long distance moving services. We also offer portable storage container rentals and sales, self storage and RV storage at our location on Governors Road East in Paris, ON.
Our helpful staff will be happy to answer any questions you have about our moving and storage services. Contact us today to see how we can make moving and storage feel better for you. Plus, you get AIR MILES® Reward Miles™ for the purchase or monthly rental payments of a moving and storage container.
Shipping Container Modifications in Paris, ON
Our Paris location is also home to a shipping container modifications facility that creates a variety of modified containers for customers across Ontario. Here we manufacture shipping container offices, heated and lit storage, and many other options.
From heating, cooling and lighting, to spray foam insulation, wall packages, vents and exhaust fans, to windows and doors, we offer several shipping container modifications for your purchased BigSteelBox. Request a quote for your modified container today!
Local Service Area
Paris
Burford
Corners
Drumbo
Middleport
Oakland
Osbourne
St. George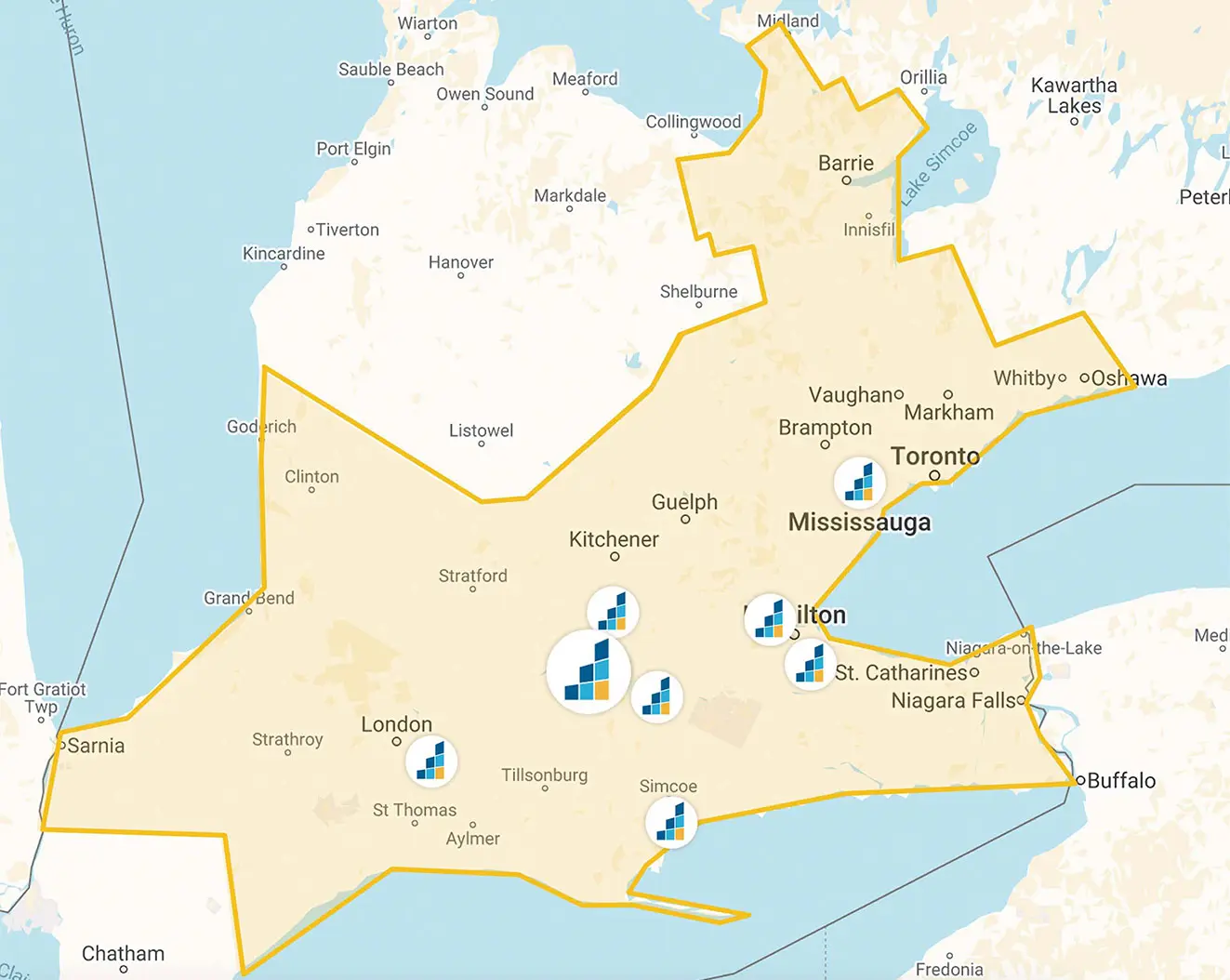 Store Hours
Monday - Friday: 7:00am - 4:00pm
Call Centre Hours
Monday - Friday: 8:00am - 9:00pm
Saturday: 10:00am - 8:00pm
Sunday: Closed
Choose the service we can help you with today:
Had a great customer service rep in Naomi. Used BSB for our move from Ontario to Alberta. Everything was smooth and seamless, and everything happened exactly when it was supposed to. Spent a good chunk of change on this move, got the service level to match.
This is the second time we've used Big Steel Box for a move and again have had good service. Drop off and pick up has always been smooth and the people we've dealt with have all been pleasant and maintained good communication. Thank you, Riel for another good move!
Working with Anthony to book the bin was a breeze. Every move had a call ahead of time and then came & went just as was promised. Super easy! Fantastic!