About our London Store
From our location in Dorchester, we're able to provide moving services and portable storage container rentals and sales to residential and business customers in London, and several cities and towns in southwestern Ontario. Whether you need secure storage at home or on the job site, or you're moving to a new home, we can help.
Our moving service is less stressful than renting a moving truck because it allows you more time to pack and unpack, and it's more affordable than full service movers.
Contact us today to see how we can make moving and storage feel better for you. Plus, you get AIR MILES® Reward Miles™ for the purchase or monthly rental payments of a moving and storage container!
Shipping Container Modifications in London, ON
BigSteelBox also offers a variety of modified shipping containers and mobile container office rentals and sales in London, ON.
From heating, cooling and lighting, to spray foam insulation & wall packages, vents and exhaust fans, to windows and doors, we offer a variety of shipping container modifications for your purchased BigSteelBox.
Local Service Area
London
Arva
Aylmer
Dorchester
Ilderton
Ingersoll
Strathroy
Melbourne
St. Thomas
Thamesford
Thorndale
Woodstock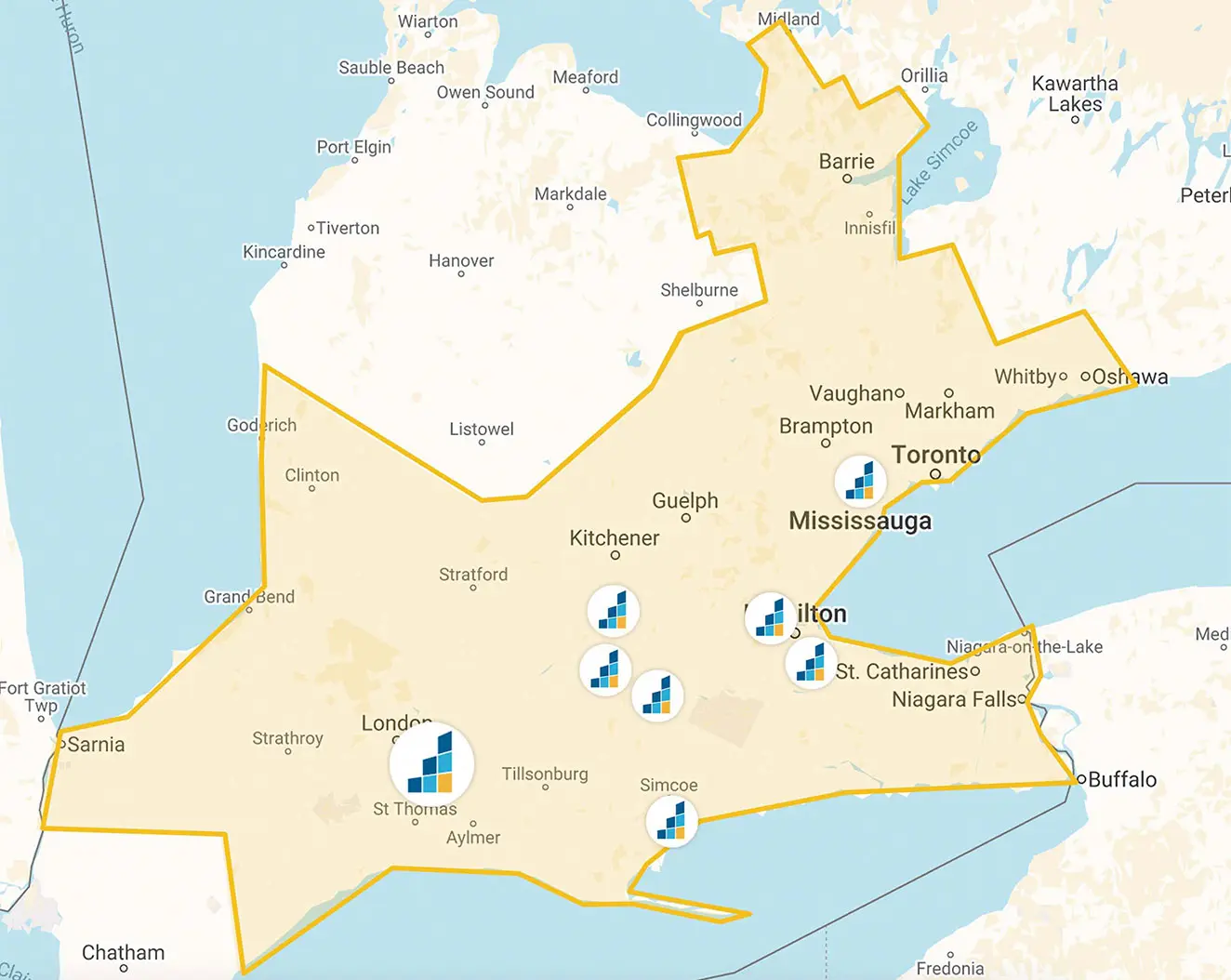 Store Hours
Monday - Friday: 8:00am - 5:00pm
Call Centre Hours
Monday - Friday: 8:00am - 9:00pm
Saturday: 10:00am - 8:00pm
Sunday: Closed
Choose the service we can help you with today:
our box was dropped off in Dorchester Ontario when scheduled and picked up when scheduled then delivered to our new home in Nova Scotia when scheduled and everything inside was just the way we packed it, safe and sound and no damage. It is really all in the packing. Very important to pack correctly. Would recommend this company.
Hope I don't have to move anytime soon but if I do it will be with BigSteelBox. From Ontario to BC all went well. Dropped off on schedule, picked up on schedule. Arrived BC before us so we asked for it earlier than scheduled and that happened.
Second time using big steel box, excellent results both times, highly recommend as a more economical and safe alternative to conventional movers