The Moving Box is now part of the BigSteelBox Family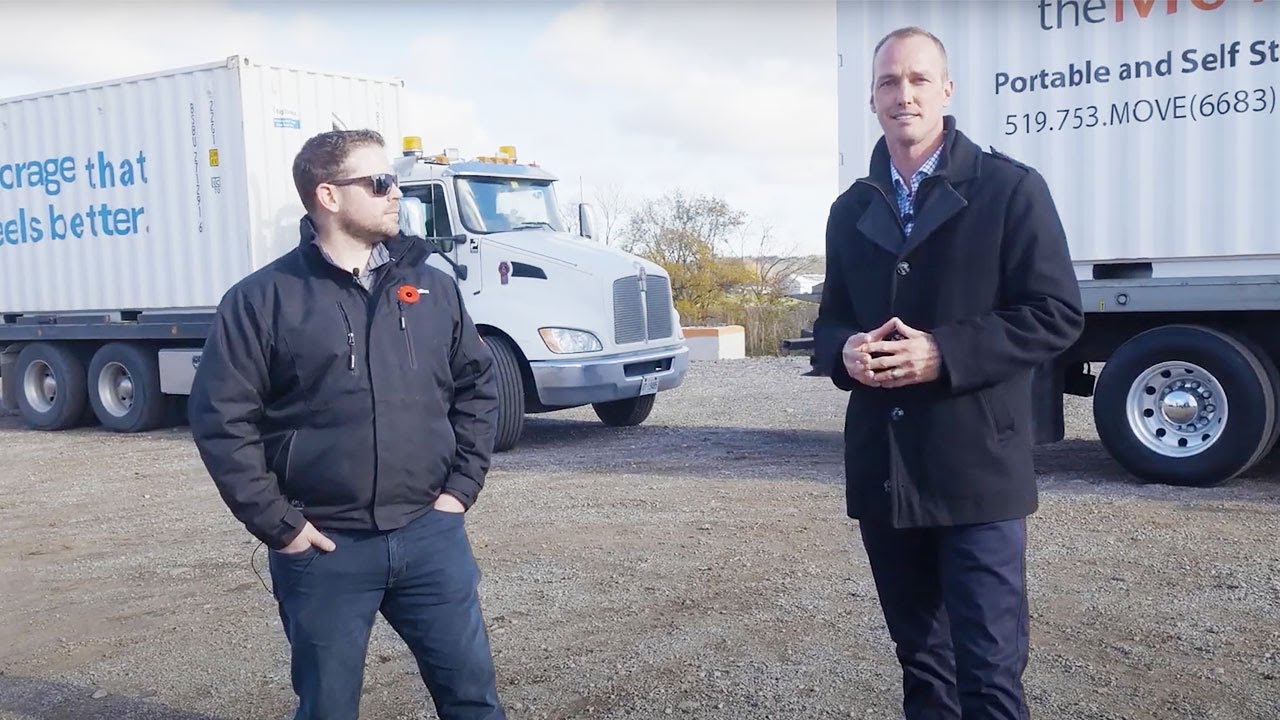 Hello, valued customer!  Looking for The Moving Box?  As you can tell from the photo above, the Moving Box is now BigSteelBox.
In November, 2021, BigSteelBox officially acquired Ontario-based moving and storage company, The Moving Box.
After 14 years in business, President of The Moving Box, Mike Bekendam, decided the time was right to sell his business. He felt it was important to find a Canadian company that shared the same values as The Moving Box so that their customers and staff would be left in good hands.
The Moving Box had locations in Brantford, Hamilton, Simcoe, Dundas and Paris. These locations remain open as BigSteelBox stores, and we are thrilled that almost all The Moving Box staff chose to join BigSteelBox and continue with their same roles!
Which service can we help you with today?
LOCAL MOVE
Our moving containers are perfect for moves within the same city because you can take your time packing. You'll have your BigSteelBox for at least a month, so you don't have to worry about completing your whole move in one stressful day.
LONG DISTANCE MOVE
With 35 locations across Canada, we can efficiently and affordably move you to a new city or province. For single family homes with 2+ bedrooms, our long distance moving service usually costs 20%-40% less than full service movers.
MOVING + STORAGE
Move-out and move-in dates don't always line up. When you move with a BigSteelBox, storage is built in! We can keep your BigSteelBox at one of our secure locations in between homes. When you're ready, we'll deliver it to your new home.
STORAGE AT YOUR HOME
We bring the storage to you! A BigSteelBox portable storage container is the perfect combination of mini-storage, self-storage and door-to-door service.
STORAGE AT OUR LOCATION
Don't have room to keep your storage container at your place? That's no problem! We'll just move it to one of our secure storage yards until you need it back again.
BUY A SHIPPING CONTAINER
Need a permanent storage solution? We sell new and used shipping containers in a variety of sizes. Contact us today for pricing and availability in your city.
CONSTRUCTION
We'll deliver secure storage containers to your construction site when and where you need it.
PORTABLE OFFICES
We have 20′ BigSteelBox Offices available for rent at select locations, and for sale from all stores.
RETAIL
We provide short and long-term storage solutions for retail businesses of every size.