Tips for Renovating Your Store or Restaurant Without Closing Down
A commercial renovation can be a costly pursuit. Though it is often necessary, a store or restaurant renovation can be intimidating to owners, due to both the financial burden and time spent. You're faced with deciding whether to close down or remain open in an altered — maybe even limited — capacity. You may have to reduce store hours or even change your product offerings if the renovation is drastic.
If you were to close your store, it might make things easier and as a result, the renovations could go faster. Yet as with any big project, there may be unforeseen delays or difficulties. You could end up staying closed longer than you'd like, which would mean losing more revenue than you can afford. In many cases, the scope and scale of a renovation make it a lengthy undertaking. For example, a typical restaurant renovation can take 4-12 weeks. As a result, it's often infeasible to close down completely while renovations are underway.
Lost revenue, frustrated customers, and unfair treatment of workers are just a few of the potential issues that could be avoided by staying open during a renovation. However, for your business to stay open, and for renovations to be completed in a timely and safe manner, it's necessary to make some preparations and considerations. Here's what to do if you're planning on staying open during the renovation process.
Establish an Effective Renovation Plan
Remaining open while renovating can be a bit of a balancing act, so it's helpful to establish a plan before renovations begin. With a more detailed plan, you'll have a deeper understanding of the project and be better prepared to react to any issues that arise.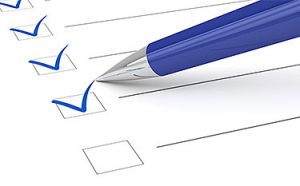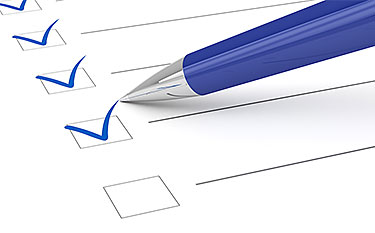 Planning a renovation involves several factors, such as managing the scope of the project, establishing budgets and timelines, sourcing materials, and finding suitable contractors. Each of these considerations can have a big impact on the success of the renovation, so they should be given care.
Setting a Clear Budget and Timeline
Adhering to a clear timeline and budget makes it easier to account for as many variables of the project as possible. Try to design both timeline and budget with some flexibility, developing somewhat liberal estimates for both.
Anticipating some extra expenses makes the project that much more successful when it finishes under budget and helps alleviate any burden of surprise costs. Establishing clear guidelines also helps to track the project as it progresses, making it easier to predict actual milestones vs expectations.
Completing Small Projects to Save Time and Money
A good way to minimize the scale of a renovation project is by keeping up with smaller repairs and projects over time. Updating lights, painting, and other minor repairs can be accomplished relatively easily and with less impact on day-to-day operations than larger-scale undertakings.
The best practice is to keep up with regular maintenance such as this and make small repairs and adjustments as they come up. However, an upcoming renovation can be a good excuse to take care of some smaller upgrades. That can help you reduce the amount of work required during the main portion of the project.
Hiring and Managing Contractors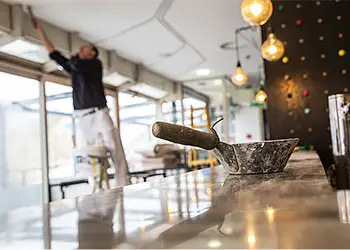 Finding the right team for the job is essential to any renovation project. Choosing contractors that have experience doing the types of renovations you want will help make the project go smoother.
It's also a good idea to negotiate aspects of the project such as timeline expectations, constraints, and customer considerations. It's better for everybody if expectations are laid out ahead of time. This can help avoid miscommunications or disagreements down the line.
Prepare for a Seamless Renovation
To help ensure a renovation goes as smoothly as possible, it's vital to prepare your workplace beforehand. Cleaning up excess clutter and making temporary storage adjustments can help to ensure a near-seamless transition into the renovation project.
Decluttering Beforehand
Removing clutter before renovating has numerous benefits. First, it clears space for workers to move around and perform their remodeling tasks without needing to work around items and objects that could be safety hazards. It also provides an opportunity to reorganize, finding a new home for objects that may be out of place.
Decluttering allows you to optimize your workspace, making accommodations for how operations will be impacted by the renovation. You can move necessary equipment and other items to a more manageable place, with care put into accessibility for the duration of the project.
Utilizing Storage Solutions During Renovations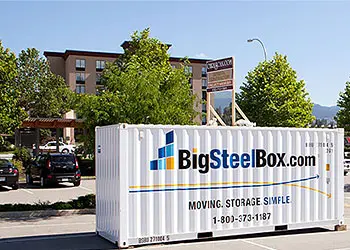 Making use of temporary storage solutions by renting portable containers for on site storage is a good solution to keeping items displaced by the renovation project, as well as equipment and supplies secure. This can help to stay organized and keep operations running efficiently.
Comparing different storage options can help to determine which works best for your situation and needs.
Insulated containers: It may be important to use an insulated container for longer-term storage, especially for items that need to be protected from extreme temperature fluctuations.
Refrigerated storage: Using a refrigerated storage option can help with food or other temperature-sensitive items that need careful climate control.
Tool and equipment storage: Shipping containers can serve as a more affordable alternative to other rented options for storing materials, tools, and equipment.
Choosing the right option will depend on your needs and the details of the renovation project.
Planning for Emergencies
In the event that utilities like power or water will need to be temporarily shut off, it's important to have a contingency plan in mind for that possibility. Try to anticipate potential roadblocks, and come up with alternative solutions to these issues.
Backup plans can help avoid delays. Try and figure out aspects such as which tools will be needed when, and what can be done if some equipment is unavailable at times.
Implement Safety Precautions Throughout the Process
Performing renovations can create some potentially hazardous conditions for workers and customers. Taking proper precautions is key to encouraging a safe environment with minimal accidents.
Protecting Employees and Customers
Keeping employees and customers alike safe during the renovation process is the most important consideration. Depending on the renovation, the potential dangers could require different solutions.
Warning signs: Clearly label dangerous areas with warning signs. This will help to avoid customers and employees from accidentally entering hazardous areas.
Adequate lighting: Ensuring the workspace is properly lit will help avoid accidents by allowing people to see potential dangers and warning signs.
Proper protective gear: Make sure everyone entering or interacting with a potentially dangerous area has the right protective gear to stay safe.
Frequent inspections: Perform regular inspections to ensure safe conditions are being upheld.
Hybrid work environment: If possible, providing a hybrid work environment where workers can perform some portion of their work remotely can help reduce the number of people that need to navigate the business while it is being renovated.
Following some of these guidelines can provide a safe environment for workers and customers.
Provide Temporary Office Spaces
The work involved in making renovations can result in a lot of noise and distraction. It's a good idea to provide a temporary space for employees to be able to focus if they need to. Providing temporary office spaces can be a good way to preserve productivity.
If there isn't a space within the building that can accommodate temporary office space, you can look into alternative solutions. For example, shipping container offices can serve as temporary offices that offer a secure, reliable space away from noise and chaos.
Adhering to Regulations and Best Practices
Be sure to follow regulations that are relevant to your business and renovation. Make sure you have gotten proper permits before starting the project. Also, ensure that building codes, such as fire codes, are being taken into consideration both during the project and with the renovations being made.
Additionally, ensure that environmental guidelines are followed. This includes proper disposal of construction waste.
Why Should You Try To Avoid Closing During a Renovation?
Even in ideal circumstances, renovations can take a long time. It's not always possible to predict exactly how long a renovation will take, sometimes due to factors out of your control. Finding ways to remain open can help to minimize lost revenue and other inconveniences.
Minimizing Losses and Keeping Customers Engaged
The main goal of staying open during a renovation is keeping your customers' needs in mind. The last thing you want is to confuse and frustrate potential customers by surprising them with a business they can't patronize. By staying open, you can ensure your customers can remain satisfied.
Performing the renovation in phases can also be a useful tactic for keeping operations going. Customers will be more understanding of services being delayed due to an apparent renovation than they will of a completely closed business.
Ensuring quick access to all of the necessary equipment, materials, and tools is also an important consideration for preventing delays. A healthy, reliable, and diverse supply chain can help to avoid unnecessary delays.
Loss of Revenue
Closing your business during a renovation can have several negative effects on your bottom line. The loss of revenue from lack of business is the most obvious, but there can also be some longer-term implications. Frustrated customers could leave negative reviews, which can damage your business's reputation and ultimately impact revenue. Employees, unable to work, will be unfairly burdened and could be compelled to seek employment elsewhere.
Making appropriate preparations and working to stay open during renovations can help avoid these issues, and lead to a smooth remodelling project.