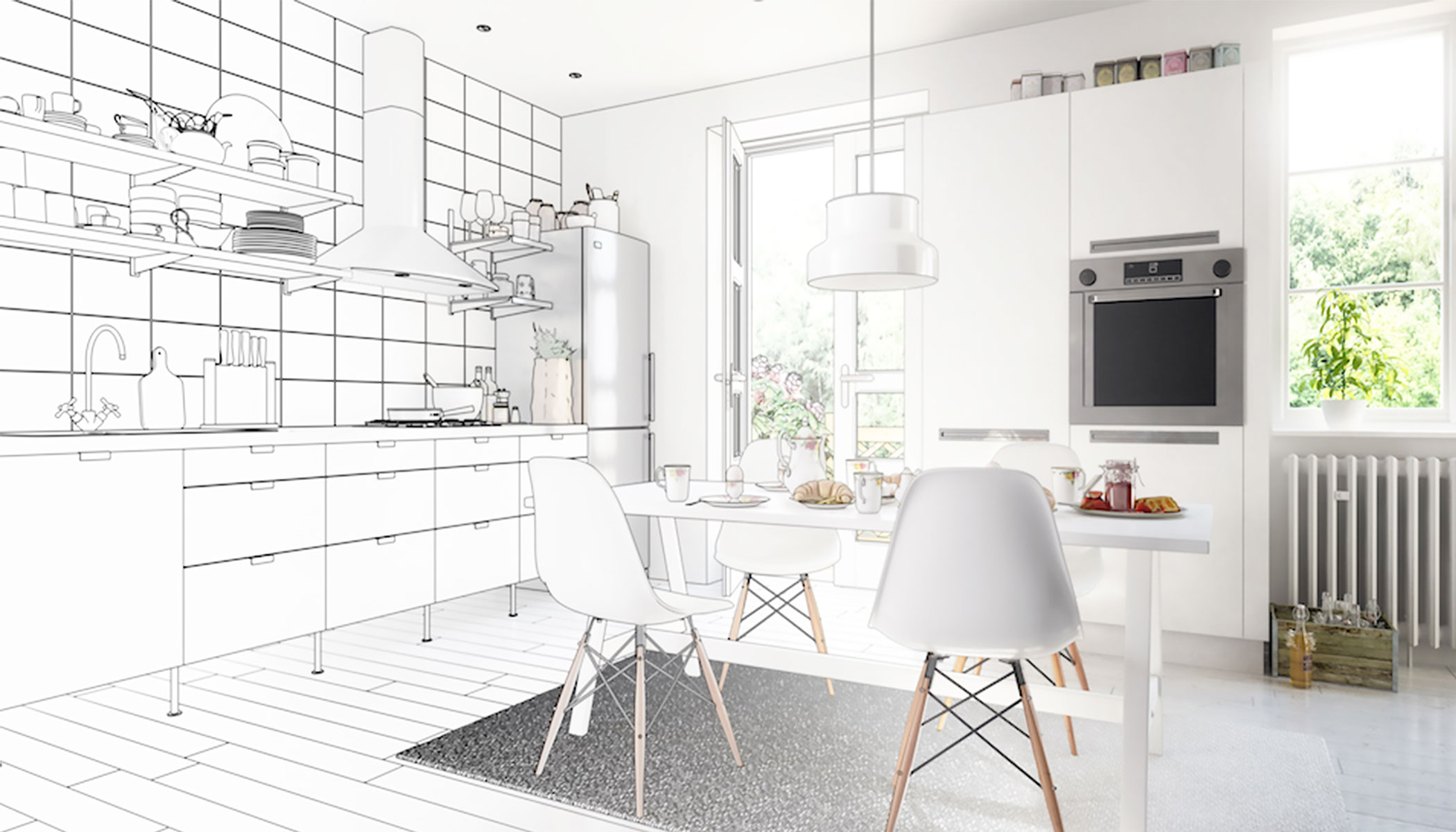 Top 4 Home Renovations that Give the Best Return On Investment (ROI)
Whether you're planning to sell your home and thinking about doing some renovations to increase its value before you put in on the market, or you're looking to renovate your home for the enjoyment of your family first with the intention of increasing its value for a future sale, there are some things you should consider before you start.
In particular, if you're planning a renovation just to increase the value of your home before you list it, there are many factors at play that will determine whether or not a renovation is the best idea. You'll need to answer these questions first:
Who will do the work and what's your timeline?
Are you going to be able to do most of the work yourself, or will you need to hire someone? In some cases, labour can cost almost as much as materials, so take that into account when calculating the actual value a reno will add to the home. It's great if you can do the work yourself and save some money, but unless you have a lot of help, realize that going the DIY route will most likely take longer.
What do you want out of this reno?
Are you considering a reno just to increase your profit on a sale? If so, it could be a great investment. But remember, you can't focus on making changes that would appeal to YOU – they need to appeal to the majority of potential buyers. Making the home modern, finding the best way to use space, and making it livable and appealing to the masses should become the guiding factors.
In reality, design, colour schemes and even items you think add value (such as a hot tub, high end appliances or a covered patio) are subjective. What you think is a great feature may not hold any value with someone else and a colour you love might be "so last year" to them. So, the safest approach is to consult with a professional designer or decorator first to come up with a design plan.
Have you consulted a Real Estate expert?
Before you spend a chunk of money on a major kitchen renovation, discuss your situation with someone who understands the current real estate market in your city, such as a Realtor or a home appraiser. They will be able to tell you what your home is currently worth, and what it would most likely be worth after the renovation. From there, you can decide if a reno will be worth your time and effort.
There are many factors that come into play when putting a value on a home. Buyers and appraisers look at many things, including location, square footage, and the number of bedrooms and bathrooms it has, just to name a few. So, while making an improvement to your home might make it sell faster, and in many cases will pay off in the end, be aware that a reno (even a big one) may not increase the overall value of your home if other factors are working against you.
So, you're sure a home reno is the way to go? Great! If you're sure there is an opportunity for a home reno to increase the value of your home, then be sure to read on.
According to many home renovation experts, Realtors and real estate valuation experts, including the Appraisal Institute of Canada (AIC), these are the areas of your home you should spend your time and money on in order to get the best return on your investment down the road.
Top 4 Home Renovations for the Best Return on Investment
1) Kitchen Renovation
A good rule of thumb is that the best renovation investments you can make are in high traffic areas of your home. And, most would agree that the kitchen is the busiest area of your home, not to mention it's usually the heart of the home where families and friends frequently gather and spend time.
However, if you're renovating in order to sell, you must make improvements that will meet the needs of the majority of potential buyers and will appeal to the maximum number of people. This means that even if you spend $40,000 on a kitchen reno that features the highest end appliances (only important to experienced chefs) or custom cabinetry in a completely unique and rare design and colour, you may have trouble recouping even half that amount upon resale.
Important points to consider when planning a kitchen renovation right before selling your home:
Be sure to use quality materials and professional workmanship that is consistent with the rest of the home and other homes in your neighbourhood.
Try to keep your kitchen design modern and contemporary but don't take it too far by following the most outrageous current trends. Popular styles change over time. Stick with classic designs and colours that will appeal to most buyers, such as white or espresso brown cabinets and more neutral coloured countertops and backsplashes. Hiring a professional decorator or designer may come in handy to ensure you choose a look that will ensure your kitchen reno maintains its value for many years to come. Also, be sure to check out some popular new display homes in your area and see what colour schemes and cabinets they the most popular.
Hold off on the overhaul – you may not need to renovate the entire kitchen! If your cabinets are still in good shape, perhaps a fresh coat of paint will bring them back to life. Or, smaller things like a new countertop, new backsplash or new fixtures may be enough to freshen up the look of your kitchen.
2) Bathroom Renovation
Keeping with the theme of focusing your renovation dollars on high traffic areas, bathrooms would come in a close second to kitchens.
Major bathroom renovations, such as making a bathroom space larger by moving walls, completely gutting an older bathroom, or adding an additional bathroom to your home can be a big job, but if done properly, it can pay off.
Like kitchens, you should plan to use quality of materials and workmanship on a bathroom reno that is consistent with other rooms in your home and homes in your area.
Unless you're starting from scratch and putting in a new bathroom all together, it will be a lot more work to change the layout of a bathroom where the plumbing is already set. So, rather than focus on moving the sink, tub or toilet, look for ways to use the space better. There are countless styles, shapes and sizes of vanities, showers, tubs and cabinetry that could make the space feel bigger without having to move existing walls or plumbing.
3) Income Producing Suites
The name "income producing" is right in the title of this tip, so perhaps it's obvious that turning a lower level, basement, third floor loft, or garage carriage space into a self-contained suite will pay for itself fairly quickly. In fact, if done properly, this renovation can easily allow you to double your investment over time.
But, before you jump in, do your homework!
In addition to creating a detailed plan for the new suite well before you even start, and ensuring you're using quality materials and workmanship, you should also take time to consider the rental potential the suite will bring. Is there a shortage of rental properties in your city or neighbourhood? Do you live in an area that appeals to students or young people who only require a small living space?
Do a little research beforehand to find out what an average rental suite is bringing in each month in your area, and then determine if it's the right decision for you. The goal of an income-producing suite should be that it covers a portion (on in some cases all) of your mortgage payment and monthly utilities, which in turn makes your home cash flow positive.
4) Updating Decor and Interior Paint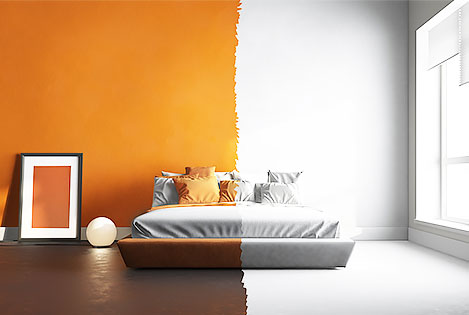 When preparing a home for sale, a little can go a long way to increasing its value to potential buyers. There are a number of areas in your home that can fall under the "updating home décor" umbrella. These renovations can range from re-painting interior walls, to updating lighting fixtures, to putting in new flooring.
Here are a few ideas for updating décor:
A fresh coat of paint, whether it's on the interior or exterior of the home, can do wonders for its overall impression. If you're planning to sell, however, be sure to choose neutral colours that will have a wider-ranging appeal to the majority of buyers… they may not all appreciate that apple red accent wall! Learn more about choosing the best paint colours for selling a house.
Lighting and plumbing fixtures can also show the age of a home. Replacing fixtures can really modernize the look and feel of a room, not to mention it's a great opportunity to use more energy-efficient options. Switching to compact fluorescent light bulbs (CFLs) or light-emitting diodes (LEDs) bulbs will use less energy each day. Upgrading to energy-efficient kitchen appliances, adding a few ceiling fans to help with air circulation that will maximize the efforts of your air conditioning unit and furnace, or installing low-flow toilets and shower heads will all make the home "greener".
Flooring is important! If your carpet or wood flooring is worn, it can affect the look of an entire room. Removing carpet and installing hardwood or a good quality laminate option, or refinishing hardwood floors can completely transform a room and will go a long way to increasing your home's appeal to potential buyers.
When Planning Your Reno, Don't Forget about Storage
Now that you know which renovations might help improve your home and ultimately give you the best return on your investment, you can start the planning process! Don't forget to factor in your onsite storage needs during the renovation process.
Having a portable storage container like a BigSteelBox at your home while it's under construction can be extremely helpful. A BigSteelBox will keep your household items safely out of the way during the reno, and it is the perfect place to store tools and materials so they are protected from the elements, rodents and theft.
Give us a call at 1-800-373-1187 or request your free storage quote online to see if BigSteelBox can help make your home reno an even bigger success.