7 Great Ways to Use a Portable Storage Container
When planning a do-it-yourself move or looking for extra storage, many people still think about traditional methods first, such as renting a self storage locker or moving truck. However, more and more people are realizing that an easier, more convenient option for both is renting a portable storage container or shipping container!
The versatility and accessibility of a portable storage container can be a huge asset for many people and businesses. So, if you've ever wondered what a shipping container can be used for, here are a few examples of common ways BigSteelBoxes are used by our customers: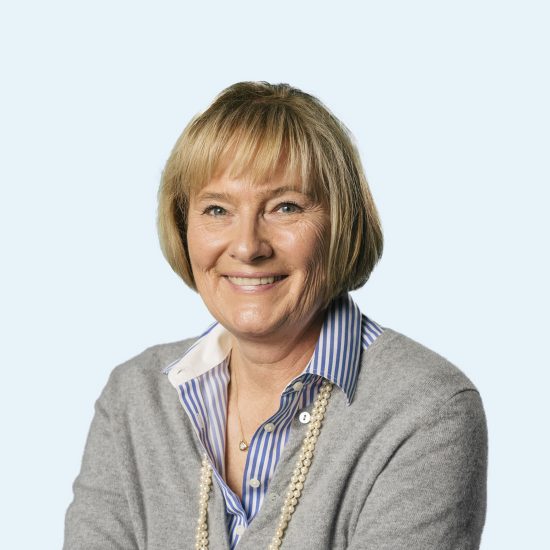 BigSteelBox changed my perception of storage.
"Having to put my antique pieces into storage after a previous bad experience almost broke my heart. But when we opened the containers, it was all in pristine condition. I was absolutely elated when I say that!"
1) Staging a Home for Sale
There are many reasons why you should declutter your home before listing it for sale. Removing some personal items from your home and garage helps potential buyers see how it might work for them. Decluttering and staging your home for sale is easy with a BigSteelBox.
If you have excess stuff taking up the spare bedroom, too many pieces of furniture, family photos on walls and shelves, or items hidden in every closet, moving your personal belongings out of your home can help get your home "open house" ready.
A BigSteelBox can be delivered to your home as far in advance of your move as needed. We'll leave it at your home and you can use it to store some of your household items while it's for sale, and it's also a great way to get a head start on your packing!
2) Renovation Storage
Portable storage containers are a huge asset during a home or business renovation. Whether you need to store tools and equipment, materials and supplies, or just the items you want to keep clean and safe during the reno, a portable storage unit is a great option.
We'll deliver your portable storage container to your home or business so everything you need to store is easy to access. BigSteelBoxes are actually shipping containers, so they're weather and rodent-proof. They also come equipped with a Lock Box that protects your padlock from bolt cutters, so they're extremely secure.
3) Disaster Relief During Restoration
You never know when disaster can strike and your home will become under restoration or reconstruction. Flooding, fires, structural damage, and other times of emergency can be hectic and require immediate attention to your home.
A BigSteelBox can be delivered quickly to your location so you can act fast to save your belongings from additional damage and keep them safe while repairs are being made. If a restoration company is hired for the clean-up, be sure to ask them about using a container during the process. The rental cost is almost always covered by the insurance claim.
4) Work Site Office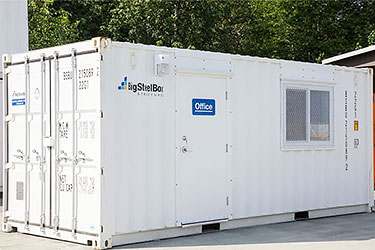 We rent 8'x20′ container offices from most of our locations, and we sell them through all our stores across Canada. We build our portable worksite offices from new, one-trip BigSteelBox shipping containers, so they're strong, durable, and look great!
Container offices are primarily used on construction sites and in industrial settings, but there are many other applications for them. Wherever a comfortable, temporary workspace is required, a BigSteelBox container office is a great solution.
Because our mobile offices are made of corten corrugated steel, they're designed to be used in the harshest climates and can be easily moved when needed without the fear of causing damage to the structure of the building.
We keep finished stock on hand, so a BigSteelBox container office can usually be ordered and delivered on a relatively short timeline. Once it's delivered to your site, it's ready to use – just move in your office equipment and files, and you're all set!
5) Short Term Storage for Businesses
Whether you need storage for seasonal inventory or furniture, additional space at a school or community centre, or a secure place to keep things during a business renovation, a portable storage unit is a great option.
We bring the storage to you, so your items will always be easily accessible on site. We rent storage units in a variety of sizes (8', 10', 20' and 40') so choose the size that will work best for your business's needs and change it at any time. Our rental containers are extremely secure, so you can rest assured knowing your items will be safe.
6) Everyday Short-Term Storage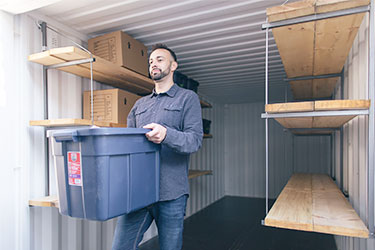 If you own a property with a driveway or room to place a container, why travel to a self-serve storage locker to load your items? A BigSteelBox storage unit comes to you!
Maybe you need to make room in your home for an office or guest room, or perhaps you want to turn your garage into an entertainment area or yoga studio. Renting a portable storage container is a great way to free up space in your home or garage while keeping your items close by.
Instead of driving back and forth to a storage facility, a shipping container allows you to store your winter goods, sporting equipment, extra furniture, tools, and much more, on your own property.
And, if you're not able to keep a storage container on our property for an extended period of time, we can always move it to our secure location and store it until you need it delivered again. The flexibility and convenience of a BigSteelBox, backed by our amazing team of Storage Consultants and Placement Technicians, means you'll feel better about choosing a BigSteelBox portable storage container.
In addition to the superior strength and security of a BigSteelBox shipping container, we can also help make your storage space even more efficient and easy to organize by adding shelves. We rent and sell shelf brackets, so if this is something you'd like to add to your storage unit, let your Storage Consultant know and we can deliver shelving brackets with your BigSteelBox.
7) New Addition to the Family
Baby on the way? Grandma coming to stay with you for a few months to help out?
If you're preparing for a new member of the family or need to create an additional living area in your home, renting a storage container is a great way to make some space without having to get rid of your belongings or move to a new home. Plus, having a portable storage unit on your property makes it easy to access when needed and will save you multiple trips to and from a storage locker or mini storage facility.
Our friendly and knowledgeable Storage Consultants are ready to make storage feel better for you! Contact us today at 1-800-373-1187 for more information or request your free quote online now.