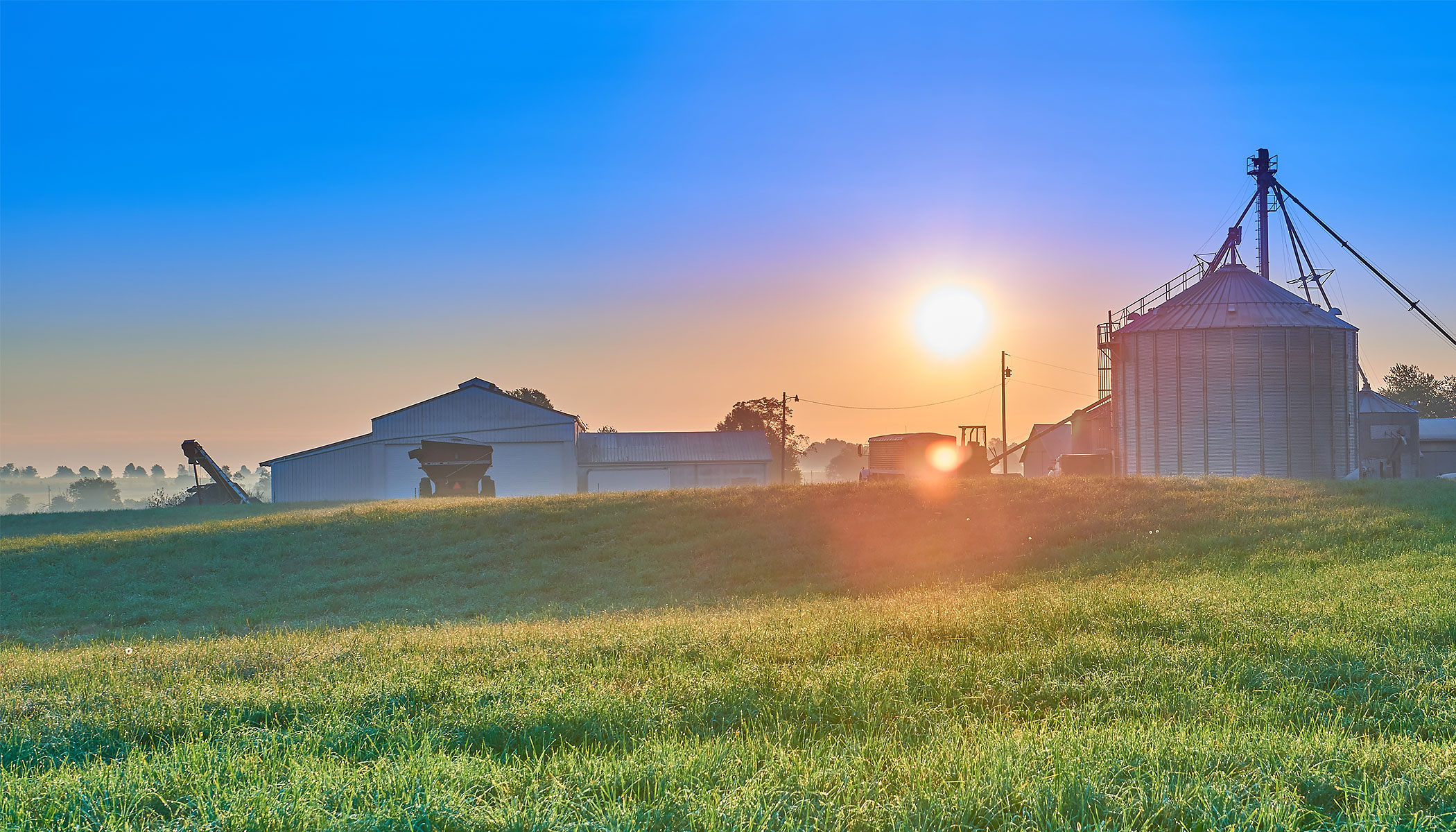 Top 6 Uses for Shipping Containers on a Farm
Every farm or acreage has equipment, tools and gear that needs to be kept safe from theft and rodents, and protected from the elements. Whether you need a temporary or permanent storage solution, renting or buying a BigSteelBox shipping container will cover all of these requirements because they're made entirely of 8 gauge corten corrugated steel and have heavy-duty rubber gaskets along each door making them weather and rodent-proof.
Here are the top 6 ways farms and acreages use shipping containers for portable farm storage:
1) Tool Storage
Expensive tools and equipment need to be kept safe and dry, and relying on a shed with a padlock that is easy to break doesn't offer peace of mind.
All new BigSteelBox shipping containers come equipped with a steel Lock Box that protects your padlock from bolt cutters. Plus, all new containers have waist-height door handles, making them easy to open and close.
And, don't forget that you can make your farm storage containers even more efficient by adding shelving. All our new BigSteelBoxes are equipped with D-rings every 4-feet, making the addition of shelving to your shipping container quick and easy. We rent and sell shelf brackets, and we'll even deliver them with your BigSteelBox, so be sure to ask your Storage Consultant about them!
Check out this video to learn more about adding shelves to a shipping container.
2) Storage for Large Equipment and Small Tractors
Large equipment and smaller tractors used for snow removal and yard maintenance will have a much longer life and run better if they are kept out of the elements.
A BigSteelBox is the perfect form of portable farm storage container because it can double as a "mobile garage" for keeping these types of vehicles dry and secure. But remember, for safety reasons, fuel tanks should always be empty when stored inside a shipping container.
3) "Toy" Storage: Quads, Sleds and Bikes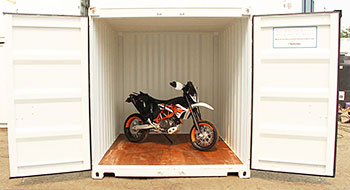 Quads, snowmobiles, motor bikes and other "toys" need secure storage too!
Rather than taking up room in your garage or storing it in a larger shed that isn't secure, using a shipping container is a better way to store your seasonal toys. (But again, always ensure fuel tanks are empty while items are stored inside a container)
4) Feed Storage
One of the worst things that can happen to your stored feed is losing it to rodents and other animals. A shipping container is the best way to protect your grain and feed from pests of all sizes, because the heavy-duty rubber gaskets along each door gives them a tight seal that makes them completely rodent-proof!
Plus, not only will a BigSteelBox storage container keep your feed protected from pests, but it will also keep it dry and off the damp ground. No need to worry when it rains or snows either, because a shipping container is completely sealed.
5) Increase Efficiency and Productivity
Because we can place a BigSteelBox just about anywhere you need one, they are the perfect storage solution for farmers who have multiple yards or fields.
There's no need to cart all your equipment around with you in your truck, in a trailer, or drive back and forth when you need something. Strategically placing a portable storage container on different parts of your property will make it easy to store and access the things you need to get the job done faster.
6) Climate-Controlled Storage
If you need climate-controlled storage for temperature-sensitive equipment or supplies in cold or hot weather, a few modifications to a shipping container can make all the difference.
When you purchase a BigSteelBox, you can have us add spray foam insulation, lighting and heating, and even doors and windows before we deliver it to you. Any or all of these add-ons will make your storage container more functional without sacrificing the renowned durability and portability of a shipping container.
We're here to make storage feel better for you! Call us today to see how we can solve your storage problems: 1-800-373-1187 or request a quote online now.