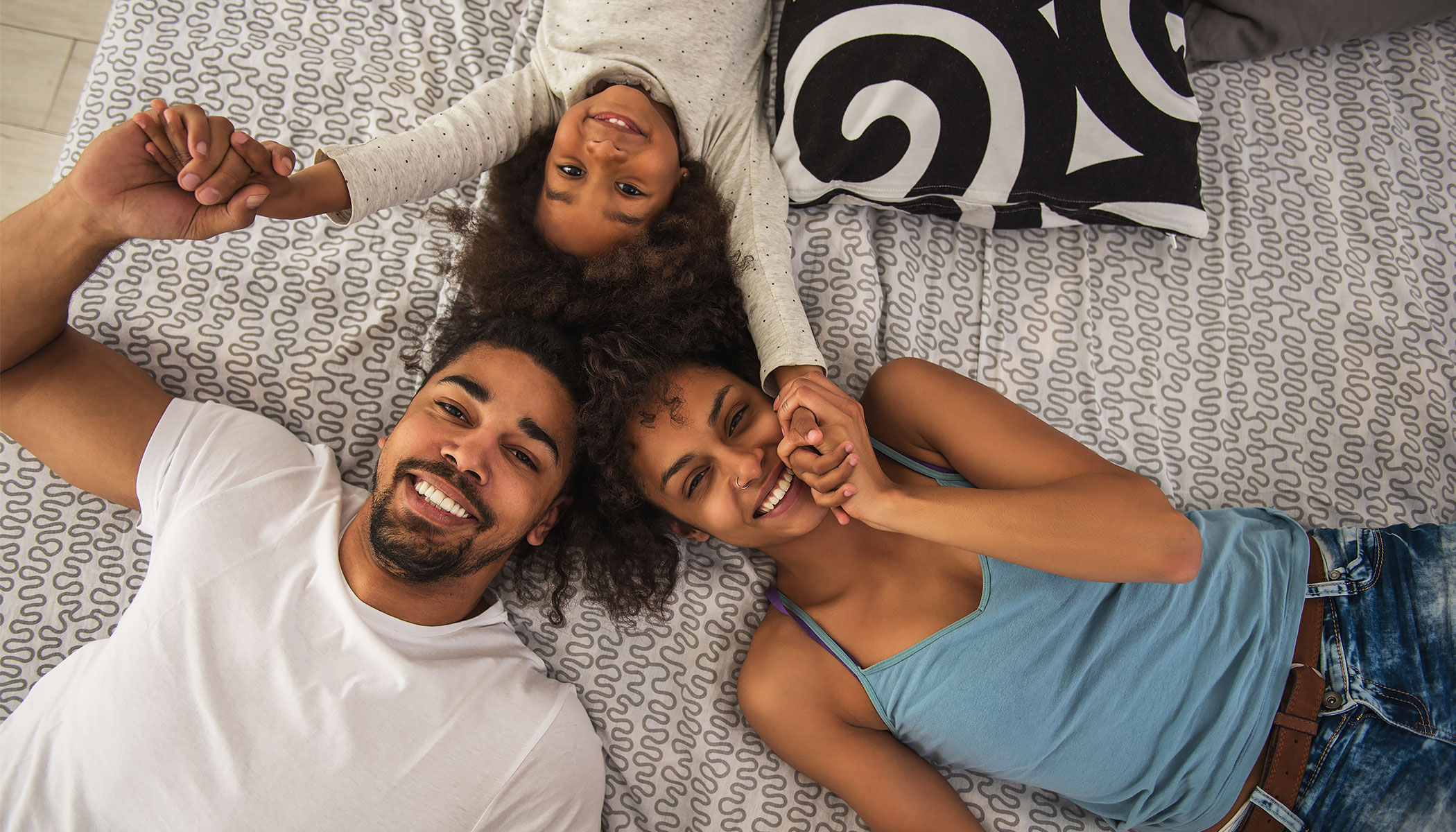 6 Moving Tips for an Organized Family Relocation
When getting ready to pack up your whole life and relocate your family, even the most organized household can use some helpful moving and packing tips.
Choosing a do-it-yourself approach for your move can save you money and give you peace of mind knowing your items have been packed and loaded with care, and that only you have handled your items. But, a DIY move also means you'll have to dedicate a little more time to the planning and packing process.
Luckily, we have a number of tips to help you get your family more prepared and organized for your upcoming DIY move!
Whether you're moving long distance or locally to a new area in your current city, staying organized and planning early are key to having a low stress and efficient moving experience. Here are some of the best tips, tricks, and resources to help you get a jump-start on your DIY move.
1) Sort and Purge Before Moving
It's easy for families to accumulate a lot of stuff over the years. Simply stated, the fewer belongings you have to move to a new house, the easier your packing process, moving day, and unpacking process will be.
Once you've decided to relocate your family, you should start the process of sorting your personal items to get rid of things you don't need to move with you.
Here are a few packing and organizing tips to get you started:
Get some plastic bins or packing boxes and assign them as 'keep', 'donate', 'sell', and 'recycle'. Put them in a handy area of your home so you can add items to the appropriate bins over time.
If you have enough items in your 'sell' boxes, set a date for a yard sale.
Donate used clothing, toys, dishware, furniture, decorative items, etc. to a local shelter, charity or thrift store.
Recycle or sell old appliances, computers, and other electronics. If you're not sure how to do this, find electronic recycling options in your province here.
2) Set a Moving Timeline
Once you've set your moving date, you should have a good idea of how much time you have to complete all your moving tasks. Create a timeline or moving "to-do" list with monthly, weekly, and daily tasks and deadlines. Make sure to include:
Deadline to collect multiple quotes from moving companies and select the best moving option for you.
A packing timeline.
Deadlines and reminders to notify your service providers, post office, schools, doctors, etc. of your move.
A date for a yard sale, if you're having one.
If you're moving with pets, be sure to factor them into your plans for moving day.
Download this free Moving Moving To-Do List now to get started.
3) Stay Organized when Packing
Staying organized while you're packing is key to a smooth move. Keeping track of where everything has been packed and making sure valuables and important items are kept together is really important, especially when moving a family.
Here are a few tips to keeping organized when packing:
Start gathering packing supplies as soon as possible – you'll need more than you think.
Consider safety precautions you should take to protect yourself and your family during the packing and unpacking process. Check out this post for more information: Safety Tips When Moving During COVID-19
Start packing non-essential items as soon as possible, like garage, basement and seasonal items.
Clearly label moving boxes using a numbered or coloured system so you know which rooms boxes should go to in the new house.
Keep similar items together.
Have one or two boxes labeled as "Important Items" that you can easily find and access in your new home for things like:

Hand tools
Cleaning supplies
Shower curtain and towels
Toilet paper and toiletries
Remote controls, batteries, and extra chargers
Kitchen items you'll need the first day after moving in like a coffee maker, coffee, dishes and cutlery
For more detailed moving and packing tips, check out this post: Moving and Packing Tips & Moving Checklist.
4) Prepare Children for Moving Day
Whether you're moving with a toddler, school-age child, or teenager, it's important to prepare them for the upcoming changes. Here are a few tips to prepare your child for moving day:
Discuss the move with them as soon as you know when it's going to happen.
Encourage them to ask questions about the move.
If possible, take them to the new community so they're familiar with the area.
Encourage them to participate in the packing process so they know their items are being cared for and will arrive at their new home as planned.
Moving with small children (especially if it's their first move!) can be challenging and stressful for them, so it's important to take the time to make them feel comfortable with it. Check out this post for more tips and advice: Moving With a Toddler: How to Make Moving Easier for Young Children.
5) Don't Forget About Outdoor Items
With everything you need to plan for the packing of the inside of your home, it can be easy to forget about the stuff in the garage, on your patio, or in a backyard shed. Often, these items are larger, so it's important to factor those into the packing and loading process.
Moving with a container, like a BigSteelBox, can be very useful for these types of items, because you can load them into the container first. Getting the seasonal items and equipment out of your garage or shed will give you a head start on the packing process and clear out clutter to help organize the inside of your home.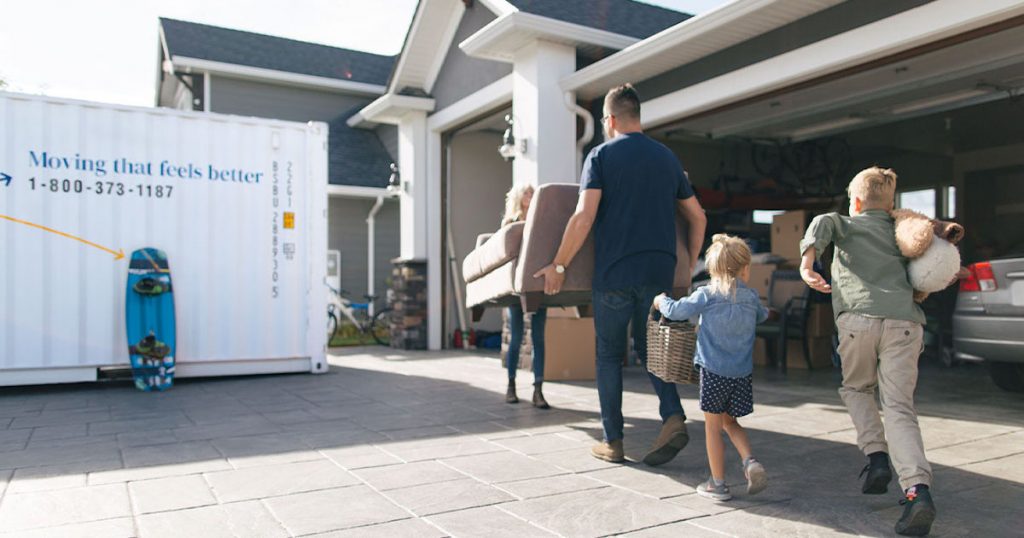 6) Factor in the Need for Storage
If you think you might need storage at some point during your move, be sure to factor that in when planning and budgeting so you don't end up with any unexpected costs later on. Having storage during a move can be helpful in a few instances, such as:
In between homes, if your move-out and move-in dates don't line up.
When you want to do some renovations to your new home before fully moving in.
During a long distance move when you haven't found a new home in your new city yet.
If you just want to be able to take your time unpacking at your new home.
In light of COVID-19, be sure to consider the safest method of storage for you and your family. Here's what BigSteelBox is doing to keep our storage customers safe during COVID-19.
BigSteelBox Makes Moving & Storage Feel Better
When you move with a BigSteelBox, we'll deliver it to your current home as far in advance as you need it so you can take your time packing. Once you're ready, we'll pick it up and move it to your new home, or to one of our secure storage facilities until you need it delivered again. You'll have peace of mind knowing you packed and loaded your items with care, plus you always keep the key to your BigSteelBox, so no one will have access to your items.
If you think moving with a BigSteelBox might be a good option for your local or long distance move you can easily request a quote online or call to speak with one of our helpful and knowledgeable Storage Consultants at 1-800-373-1187. We're happy to answer any questions you might have because it's our job to make your move feel better.