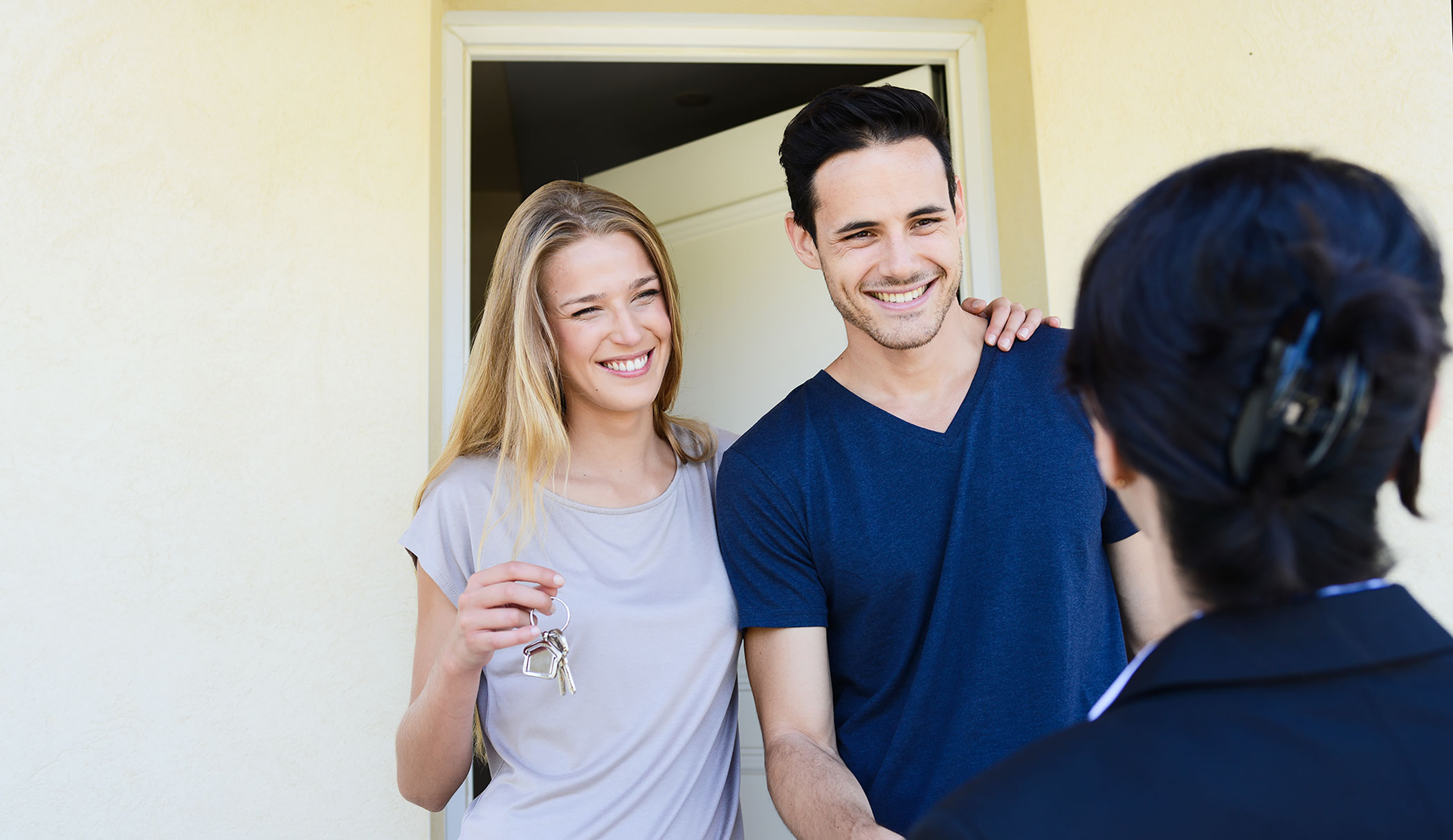 7 Things First-Time Home Buyers Need to Know
Post updated June 1, 2022
Buying your first home is a momentous time in your life. It can be very exciting, but it's also one of the biggest financial decisions you'll make in your lifetime. There are many things to consider during the home purchasing process, costs you may not have considered, and aspects you may not have even known about.
First-time home buyers will need to take in a lot of new information during the home buying process, and there will be several decisions that need to be made. It will require the guidance and counsel of real estate and finance professionals to help you make the right decisions, but you'll also need to base some of your decisions on how you envision everyday life in your new home.
Do you want to be able to walk to work, or do you want to be close to a good school? Are you looking for a tight-knit community, or a more rural setting? There are going to be many questions you need to ask yourself, but these factors are only the tip of the iceberg. Beyond lifestyle decisions are the costs involved in buying and owning a home.
House hunting is the fun part, but before you start, it's essential to assess whether you're really ready to purchase real estate. Remember: this is an investment, and not one that you should be rushed into. Here are some things to think about before you take the leap into buying your first home.
---
Table of Contents
---
1) Reduce or eliminate debt and check your credit score.
It's time to be financially responsible, and that means getting your debt and your credit in check. It's difficult to get a mortgage with debt, so this is a natural first step in the home-buying process.
You don't necessarily need to pay off all your credit cards, but you need to make sure that you have enough money for both the downpayment, the closing costs, and the subsequent mortgage payments and incidentals.
By paying down your credit cards, you're also helping your credit score, so it's a win-win all around, and will put you on the path to becoming a first-time home buyer.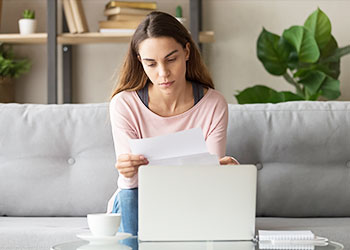 While you're paying off the balances on your credit cards, do not stop using them. It may sound counter-intuitive, but potential lenders will want to see that you are using credit frequently, but also paying it off on a frequent basis.
Before you start house hunting, have a preliminary meeting with a mortgage broker. A good mortgage broker will be able to give you an idea of what you can afford without having to go through all your information in detail. To determine the mortgage you can carry, they will likely compare your monthly debt payments and housing expenses to your gross household income – here's an online debt service calculator you can try yourself. They may also advise you to obtain a second credit card if you only have one, because lenders like to see that you're managing at least two credit accounts.
2) You'll need to have a downpayment.
In a perfect world, it would be ideal to have 20% of the purchase price of a house saved before you start looking. Meeting the 20% threshold will allow you to avoid having to pay for mortgage insurance because there will be less risk for the lender.
That's because the larger the down payment, the smaller the mortgage, which could mean saving thousands of dollars in the long run. However, it's not always possible for first time home buyers to save that amount.
According to CIBC, and other major Canadian banks, these are the minimum down payment requirements:
For homes that cost up to $500,000, the minimum down payment is 5%
For homes that cost more than $500,000 and less than $1 million, the minimum down payment is 5% of the first $500,000 plus 10% of the remaining balance
For homes that cost $1 million or more, the minimum down payment is 20%
High-ratio mortgages give you the option to pay less than 20% for a down payment, but they need to be insured by a mortgage insurer such as Canada Mortgage and Housing Corporation (CMHC). A mortgage insurer allows homeowners to put down a minimum down payment of 5% and receive the same competitive interest rate as those who hold a traditional mortgage, and the insurance premium can be added to your overall mortgage.
What is a high-ratio mortgage?
"A high-ratio mortgage has a principal greater than 80% of the property value. If you have a high-ratio mortgage, you need mortgage default insurance because this is a high-risk loan. If you default on the mortgage, the insurance pays the lender for certain losses. Not all lenders offer high-ratio mortgages."
If you decide to go the high-ratio (insured) mortgage route, make sure to buy a home well within your budget. That way you'll have room for other expenses and costs, the ability to build savings, and maybe even some left over to decorate your new place.
Using RRSPs for your mortgage deposit:
For those who qualify, there's the option of using RRSPs for your deposit. As explained by the Royal Bank, "Under the federal government's Home Buyer's Plan, first-time home buyers are eligible to use up to $35,000 in RRSP savings per person ($70,000 for couples) for a down payment on a home. The withdrawal is not taxable as long as you repay it within a 15-year period. To qualify, the RRSP funds you plan to use must have been in your RRSP for at least 90 days."
Keep in mind with this scenario you'll continue to pay your mortgage, but you'll also have to start making monthly payments to repay your RRSP. So, for example, if you start repaying $35,000 you've borrowed from your RRSPs immediately, over 15 years it works out to about $194/month. If you wait, that payment is going to be higher.
Learn more about using RRSPs for your down payment.
First-Time Home Buyer Incentive Program:
Some first-time home buyers may be eligible for an incentive program offered through the Government of Canada. This First-Time Home Buyer Incentive program is a shared equity mortgage, which means the government of Canada will help you finance part of your first home without adding to your financial burden.
As explained by the Bank of Montreal (BMO), "the federal government will lend you a certain amount based on the purchase price of your home subject to the property type. This will help first-time home buyers reduce their monthly payments, without increasing the amount of their down payment. Plus, there's no interest, ongoing payments and no prepayment fees."
So, there are options out there to help with your financing, but even if you are still hoping to avoid paying for mortgage insurance, but it's going to take you many years to save for a 20% down payment, you're probably better off financially to pay the insurance premiums on a mortgage compared to paying rent for that length of time.
3) There are hidden costs to buying a home.
It's not just the down payment and mortgage payments that you need to think about when buying a home. There are other hidden costs that you may not have considered. Here are a few:
Closing costs: When you purchase a home, you have to pay these upfront costs before you're handed the keys. They usually range between 1.5 and 4% of the costs of your home, and they cover things like legal fees, land registration fees, appraisal fees, home inspection, and more. These fees can vary by province, so make sure you discuss expected closing costs with your Realtor or Lawyer early in the purchasing process.
Strata Fees: Many first-time home buyers will end up purchasing a townhome or condo, which will also include monthly strata fees. Strata fees are charged by a building or community to maintain the interior and exterior of the building, and sometimes covers one or more of your utilities. These need to be included in your budget, and it's also smart to project an increase in these fees over time, especially for older buildings and communities, as well those with amenities such as pools and gyms. One other thing that many buyers of strata properties overlook is being properly insured. The strata fees will include insurance for the building (exterior and structural) but the homeowner is still liable for any damage originating from their unit. Make sure you speak with an insurance agent to make sure you have the correct insurance in place. It's important to understand the strata insurance and any deductible amounts a homeowner would be responsible for in the event of a claim.
Life Insurance vs Mortgage Insurance: One choice you'll have to make when you get your financing is whether or not to purchase Mortgage Insurance, which will usually be offered by the lender. These policies pay off the remaining balance of the mortgage in the event of a death. It's usually better to have a separate life insurance policy for each homeowner as opposed to Mortgage Insurance, because Life Insurance will pay off a set amount in the event of a death, as opposed to just the remaining principal on the mortgage. Regardless of what you choose, you will need to have one type of policy in place.
Ongoing costs of owning a home: When you're a renter, you don't necessarily think about ongoing housing costs in the same way as a homeowner. You may have to budget for utilities, but things like home insurance, homeowner association fees, ongoing maintenance, landscaping and property taxes are all the responsibility of the homeowner. The positive side to these costs is that it means you have the freedom to do what you like with your home! No one can dictate the colour you want to paint your walls or whether or not you can take out a wall. As a first time home buyer, this is perhaps the most exciting prospect of home ownership but something you'll need to keep in mind.
4) You should get a house inspection.
The excitement of finding your dream home is often put on hold while you wait for the results of a home inspection. Getting a home inspected is highly recommended before you officially purchase it. This may seem like a nuisance, but it's vital to making an informed and lucrative investment decision.
Make sure you add "subject to a home inspection" on the contract of purchase and sale so you can walk away from the sale if the inspection uncovers significant repairs required. This clause is usually standard for any contract written with a Realtor, but always be sure to discuss it in advance of signing an offer to purchase.
In the proposed 2022 Budget released April 7, 2022 by the Government of Canada, the unfair practice of "blind bidding", or asking buyers to waive their right to a home inspection or knowing the size of competing offers, was addressed:
Proposed Budget 2022
"Budget 2022 announces that the government will engage with provinces and territories over the next year to develop and implement a Home Buyers' Bill of Rights and bring forward a national plan to end blind bidding. Among other things, the Home Buyers' Bill of Rights could also include ensuring a legal right to a home inspection and ensuring transparency on the history of sales prices on title searches."
The cost of a home inspection will vary by city, but on average they cost about $500. That may seem like a lot of money to spend before you even close on your home purchase, but keep in mind that the home inspection can save you money on potential future costs.
If your inspector does find a problem with the roof or plumbing, for example, use that flaw to your advantage when negotiating the price of the house. Do the calculations beforehand of how much those repairs are going to be, and make sure you save at least that much on the price of the house to stay under budget.
Choose your house inspector carefully, and always dig deeper when they flag something during their inspection. Get a written report from your inspector, and if you feel like something is not right, push to get it checked out because once you buy, it's on you to fix any issues that may come up in your house. The costs associated with replacement, renovation and repair has to be considered in the overall cost of a new home.
It's also important to note that the cost of the home inspection is the responsibility of the buyer, and in many cases it will be a requirement from the lender.
5) Think "DIY" to save money and add value to your new home.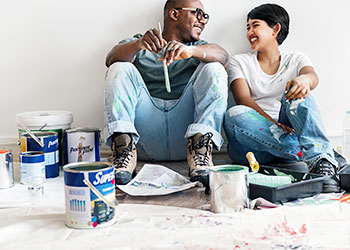 When searching for your first home, you may find that there are more "fixer-uppers" in your price range than homes that don't need any TLC or updates.
If you're up for the challenge of a do-it-yourself renovation, this can save you money in the home buying process, but you will need to factor in the cost of home renovations after you take possession.
Tackling home improvement projects on your own can save you thousands of dollars. If you're able to do the work yourself without hiring a contractor, it's a great way to add value to your first home. You may have to live with some clutter and dust while you make these changes, so keep that in mind before you leap into a DIY home reno project.
Any large-scale renovation will probably require extra storage to keep your things clean and out of the way during the construction phase. Our portable storage containers are secure and can keep your things safe and out of the way while you work renovation magic inside your home.
6) Don't forget about the yard.
Even if you don't have a green thumb, improving the landscaping of a home can really add to its value and will help you enjoy your time in the home, so it's worth the effort and investment. But, like any home improvement project, backyard updates can be expensive.
When looking for a new home, keep an eye out for properties with exterior spaces that you already like and won't need many improvements to save some money. But, if the house you love doesn't have your dream backyard, you'll need to budget for outdoor renovations.
7) Remember to factor in moving costs.
In all the excitement of house-hunting and buying your first home, don't forget to make a plan for how you'll move your things. Here are a couple questions to ask yourself when choosing a moving service:
What is my budget for a moving service and how much time will I need?
Different moving services come at different costs and time frames. Typically, the more work you're willing to do yourself, the less it will cost you, and some moving services give you more time to pack/load and unload. For example:
Full Service Movers: Most expensive option, but it requires the least amount of effort on your part. You will usually have 1-2 days on either end of your move with this option.
Moving Container: This is usually less expensive than a full service mover and a little more expensive than renting a truck. This option is partially DIY (you do the packing/loading, the company moves the container for you) but it gives you at least 1-month to complete your entire move.
Rental Truck: This is typically the least expensive option but is 100% DIY. You'll need to pack, load and drive a large truck yourself, and will need to complete your move in 1-2 days to keep costs low.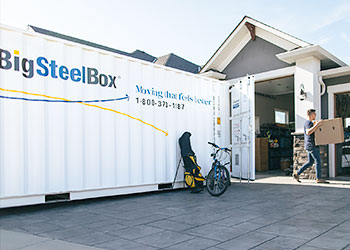 Will I need storage in between homes?
If your move out and move in dates don't line up, be sure to factor in the need for storage during your move. Depending on the service you choose, you may have to engage another company for the storage potion of your move.
Luckily, with a moving container option like BigSteelBox, storage is already built into the service, so you don't have to worry about extra fees or having to unload and reload your items into a storage locker.
Now you know what to expect as a first-time homebuyer!
Buying your first home can be daunting, but it's also very rewarding! If you feel you're ready to become a first time home buyer, sit down with industry professionals, like a Realtor and mortgage expert, and get started on your budget. After you're fully educated on the home buying process and you know what you can afford, you can start your search for a home that will bring you joy for years to come.
If you think BigSteelBox could be a good option for you, request a free quote online today, or give us a call at 1-800-373-1187. We're here to answer your questions and make your move feel better.