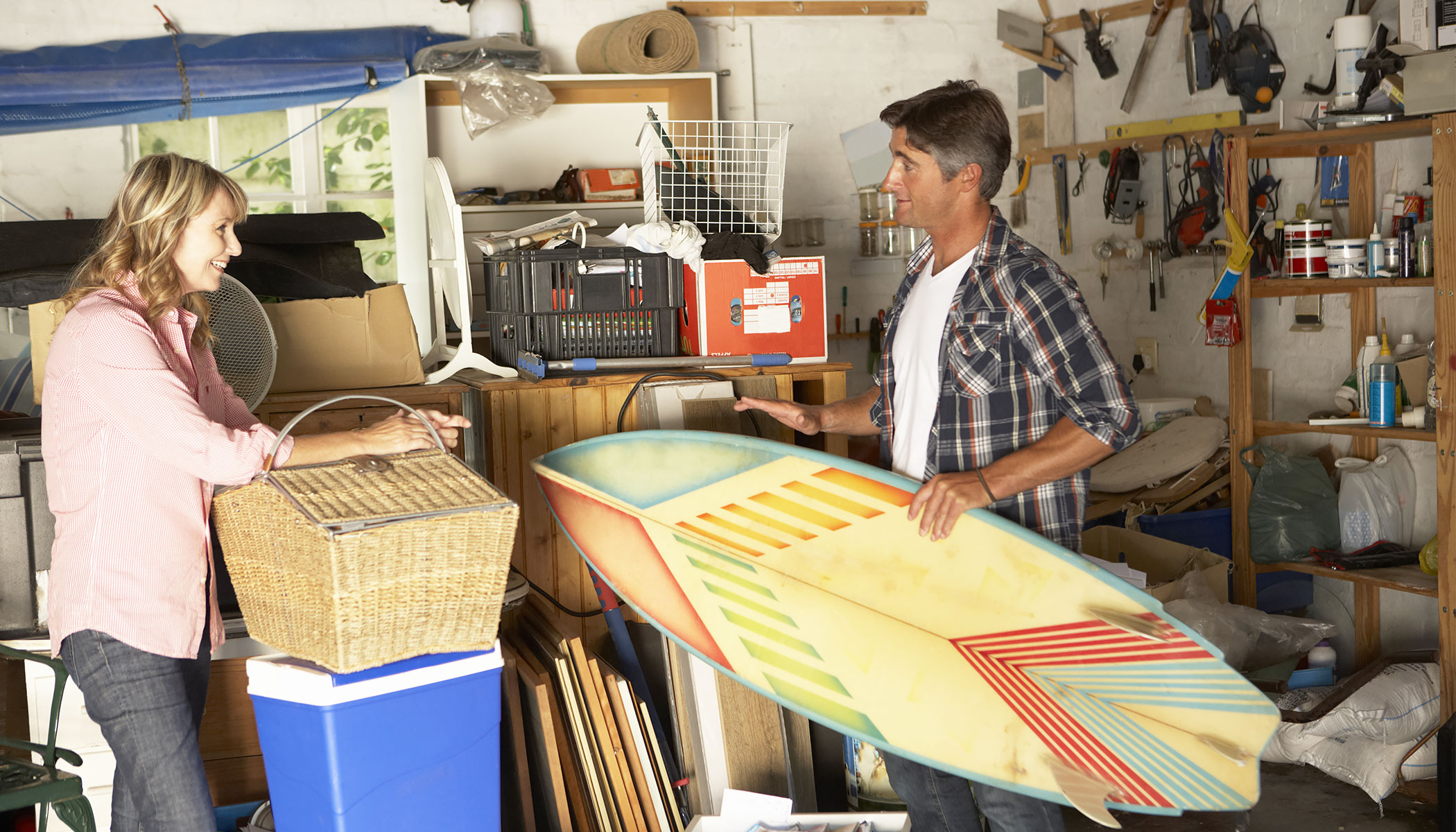 Top 4 Reasons Fall and Winter are the Best Times to Declutter
When there's a chill in the air, does your mind go straight to decluttering your house? Probably not, but it should!
Spring cleaning may get all the hype, but fall and winter are actually the best times of year for decluttering your home and garage. After all, you don't want to bring on cabin fever because you're surrounded by piles of clutter during the colder weather.
You'll likely be hibernating with Netflix or curled up by the fire for most of the winter months, but why not take advantage of being stuck inside and use that time to declutter and organize your home? The extra space and order it will bring to your home will make being indoors more enjoyable and even get you a head start on preparing for the holidays.
Here are a few reasons why decluttering in fall and winter are a great idea:
1. It's Good for Your State of Mind
The shorter days and colder temperatures of winter, can bring on wintertime blues. But, having a tidy home can actually cheer us up and make us feel happier and more comfortable.
Seeing clutter in your home has a negative effect on your brain and emotional well being. It makes us feel tired just looking at it. Being surrounded by too much stuff can even make us feel guilty and stressed out. Decluttering will not only clear your living space, it will also help clear your mind, help you feel more at ease, and help fight off that winter fatigue.
It seems like a big task, but if you start small and work your way up to major decluttering projects it will feel easier! Here are some areas of your home that could use some organization before the weather drops:
Your closet. Get rid of anything you are not wearing and pack away seasonal items that you won't need for the next few months.
Your basement. Reclaim this space that has likely been filling up with old toys, equipment, and furniture.
Your garage. Junk easily fills up a garage because it is out of sight for most of the time, but don't keep that clutter out of mind! Fall is the perfect time to pare down the mess in your garage.
Your office. Go through that box of receipts you may need one day, get rid of that broken printer to clear the way for a more productive workspace.
Your coat closet. Fall is the time to assess your coat selection to see what still fits, what is still in style, and what is still in good condition. That goes for your hat and glove collection too!
Your kitchen. Check the expiry dates on your canned goods and make sure you have matching lids for all of your Tupperware.
2. A Clean and Clutter-Free Home is Healthier
Did you know that indoor air can be up to five times more polluted than outdoor air? This is especially true when our windows stay closed during the colder months. Of course, ensuring your indoor air is well-filtered is important year-round, but it's something we should monitor even more closely during a pandemic when our doors and windows aren't open as often.
While we want to keep heating costs down by keeping the cold air out, that means the air we're breathing indoors isn't as clean as it should be.
Luckily, there are a number of things you can do to improve your indoor air quality just by decluttering and cleaning! Here are some tips to help instantly improve the air inside your home:
Change Your Furnace Filter
When your furnace is constantly running to heat your home, it's important to make sure you're always using a clean furnace filter. This can be an easy thing to forget, so set reminders in your smartphone so you know when you need to replace your filter. Here's a rough guideline as to how often a furnace filter should be changed:
One-inch thick filters: 1-3 months
Two-inch thick filters: 2-4 months
Four-inch thick filters or more: 3-6 months
A clean furnace filter will not only improve the air quality in your home, but it will also improve the efficiency of your furnace, which will save you money.
Keep indoor air clean
When windows are closed and there isn't a regular outdoor air-flow through your home, dust can collect quickly. It also means germs and bacteria will grow more easily.
If you have stacks of papers, files or boxes just sitting around your home, now is the time to move them into a desk or cabinet, or put them into a sealed plastic container and store it in the garage or storage unit. Anything that isn't being used on a regular basis is going to be a magnet for dust, so find it a more appropriate spot away from your living area.
Here are a few cleaning tips that will also help keep your indoor air clean:
Wash and disinfect garbage cans
Wash or replace toilet bowl brushes
Clean the dust off the tops of doors and artwork
Pull out the fridge and stove and give it a good sweep
Dust window blinds or have curtains or drapes cleaned
Dust your ceiling fans
Wash or replace your shower curtain
3. Great Time to Sort Seasonal Items
You don't need your lawn furniture, kayak, or blow up pool during the winter months, so declutter your garage by packing seasonal items away in a portable storage container.
If you don't have a garage or storage shed, finding space to pack your seasonal items can be an issue, which is why a portable storage unit is a great option.
With BigSteelBox, you can keep your storage container on your property, which allows you to easily cycle out the items you're not using throughout the year – so it's not only a place to store your summer sports equipment, but it can also hold your Christmas decorations and winter gear come spring. If you don't want to keep your container at your home long-term, you can fill your BigSteelBox at your home and then have it moved back to one of our secure storage facilities over winter, then have it re-delivered in the spring. Loading a container at a BigSteelBox location is also an option in most cities (contact us for more information on on-site loading).
BigSteelBox storage containers are weather and rodent-proof, so you can rest easy knowing your belongings are safe and dry. Each portable storage unit is made of steel rather than aluminum, so even the heaviest snowfall won't make them buckle or bend.
4. You'll Want to Use Your Garage to Park Your Car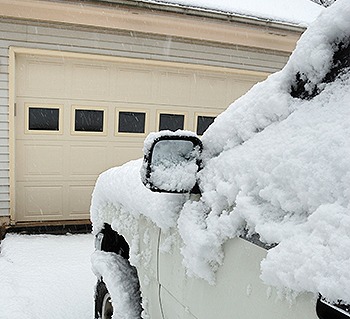 Canadian winters don't make it easy to park on the street, and scraping snow and ice off windows each morning is no fun. So, if you have a garage, you should be parking your car in it throughout the winter. Not only will it make your mornings easier when you're trying to get to work or school, it will also prolong the life of your car.
Chances are your garage has become a storage unit over the summer, so in order to fit your car in the garage you may have to do some decluttering. That's where a portable storage unit comes in handy.
BigSteelBox will deliver a storage container right to your house (we rent 8′, 10′ and 20′ units), and once you fill it with the seasonal items and other belongings, you can either keep it on your property or we can pick it up and store it at one of our secure locations. If there's room in your driveway, then you can keep it right there for easy access. BigSteelBoxes come in a variety of sizes and they always arrive looking new and clean, so they aren't an eyesore in your yard.
Let us help you with your fall and winter decluttering project! We have durable, portable storage units that can withstand rough Canadian winters, and offer flexible delivery and pick up options. Call for your free storage quote today at 1-800-373-1187 or contact us online.