COVID-19 Updates and Information from BigSteelBox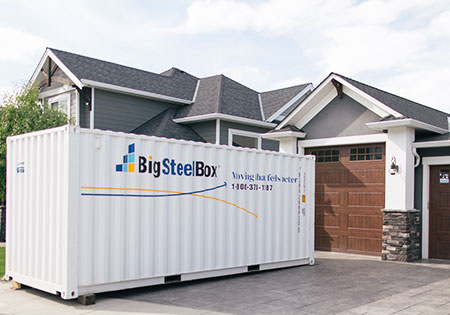 We hope you and your family are staying safe during this challenging time. We understand that moving and having a need for storage are often events that can be stressful on their own. As such, we're working harder than ever to help make our customers feel better about moving and storage.
At BigSteelBox the safety of our team members, customers, and communities is our number one priority.
Rest assured, choosing a do-it-yourself moving service like BigSteelBox is a very safe moving option because you're in complete control of the handling your items, from packing and loading to unpacking and unloading.
Learn more about moving and storage safety: