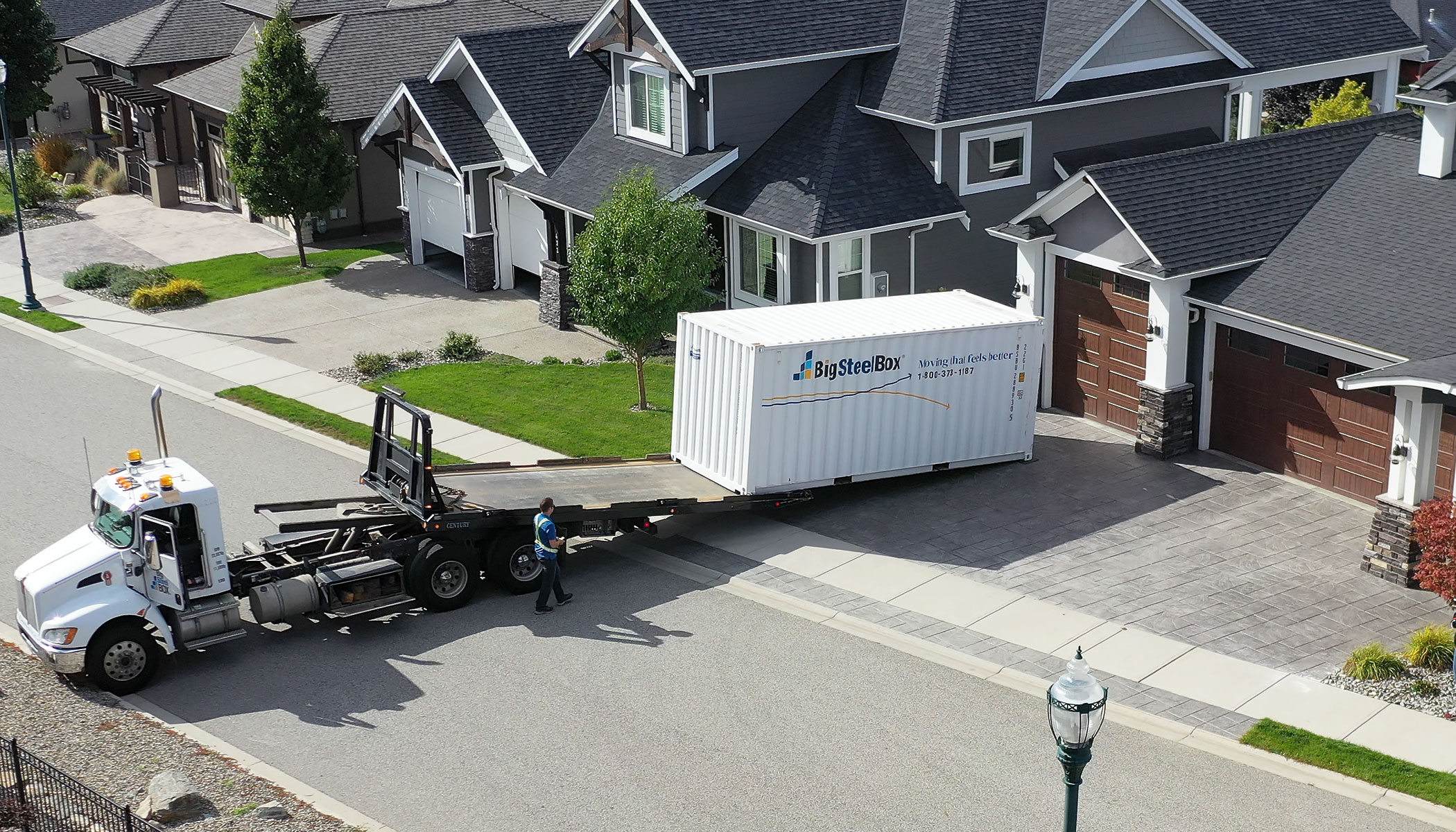 What is the Safest Storage Option During COVID-19?
Like everyone, our team is doing our best to navigate through this challenging time, and we're doing everything we can to combat the spread of coronavirus COVID-19. As always, the health and safety of our customers and staff is our number one priority.
Our storage facilities and moving services have been deemed essential services, and we'll continue to provide a safe and reliable experience to our customers.
We already know the best way to keep ourselves, our families, and our friends safe is to practice social distancing and strict cleanliness routines, so this should be top of mind when choosing a storage provider.
While we already offer a predominantly "do-it-yourself" method of moving and storage, we've taken steps to further reduce physical interaction when we deliver and handle your BigSteelBox. Here's more information on how we're keeping our customers and staff safe during the COVID-19 pandemic.
Here are the top reasons why portable storage is one of the safest options during COVID-19:
1) It's Storage Delivered Directly to Your Home
One of the biggest advantages to using a BigSteelBox for your storage needs is that it can be delivered to you when and where you need it, so you don't have to leave your home to visit a public self storage or mini-storage facility.
We can place a BigSteelBox just about anywhere, but the most common spot is a driveway so that your items are located right outside your front door.
While it's more common for us to bring a storage container to you, there are some cases when customers prefer to bring their items to one of our locations to load a BigSteelBox on site. We're able to offer this service at most of our locations, however, we ask that you call us at least 24 business hours' in advance at 1-800-373-1187 to verify access availability and hours at your BigSteelBox Store.
In light of COVID-19, we've had to make some changes to our storage yard operations to ensure the health and safety of our customers and staff. Our locations are currently operating with minimal staff and yard access hours have been reduced.
If you need to visit one of our locations, we'll ensure that your BigSteelBox is placed in our customer access area. Your Storage Consultant will give you all the information you need prior to your visit so that there's no need for you to interact with our on site staff in person during your visit. When you're done loading or unloading your BigSteelBox, just close the door, lock it up, and be on your way. We'll take care of it from there.
2) Only You Handle and Access Your Stuff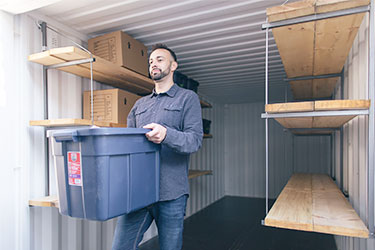 Limiting contact with other people and staying as close to home as possible is going to be key to stopping the spread of COVID-19. So now more than ever, it's extremely important that only you and others in your household handle your items.
With a BigSteelBox portable storage container, you'll have peace of mind knowing that you have complete control of the packing and loading process. When you rent a BigSteelBox, your price includes the 1 month rental of your storage unit, however, you can keep it as long as you need it.
3) It's Very Convenient
Another advantage to having a storage unit delivered to your home is the convenience because you only have to load and unload once! There's no need to load your things into a truck, drive them to a storage facility, unload them into a storage unit, only to have to do the same steps again when you take your stuff out of storage. This process opens up a lot of extra touch points that aren't necessary.
Plus, having a storage container outside your door means you can add to it or retrieve items whenever you want to without having to leave your property. And, if you can't keep your BigSteelBox on your property long-term, we can come pick it up and move it to our secure storage facility until you need it back again. Just let us know when it's ready to be picked up and we'll take care of it from there.
4) Shipping Containers are Extremely Secure
We're disinfecting on high-touch areas of each container, like handles, lock boxes and door edges, before they're re-delivered. We have also enhanced the frequency and intensity of our cleaning procedures at all locations to ensure that you are getting a clean storage unit.
Shipping containers are made of 8-gauge corten corrugated steel, which means they're extremely strong and will not bend or shift under the weight of your contents. Our containers also have heavy-duty rubber gaskets along both sides of the door, which creates a tight seal on the doors. Even with heavy rain or melting snow, your items will be safe, and rodents cannot get in.
In addition, all BigSteelBox rental containers come equipped with a steel Lock Box that protects your padlock from bolt cutters. So, you can rest easy knowing your items are safe from theft, weather, and rodents.
5) Choose the Size that Works for You
We rent storage units in a variety of sizes, but the most common sizes used for residential storage are 8', 10, and 20' BigSteelBoxes. Your Storage Consultant will help you choose the size that will work best for your needs. If your needs ever change and you need a larger or smaller container, let us know.
We're here to help make you feel better about storage during COVID-19
Our team at BigSteelBox understands that having a need for storage is something that can be quite stressful on its own, without the added fear of compromising your health and safety. As such, we're working harder than ever to help make our customers feel better about moving and storage.
If you have questions or concerns about moving and storage during the COVID-19 pandemic, please contact us at 1-800-373-1187. You can also request a free storage quote online. We're happy to help in any way we can.