Why choose BigSteelBox for moving and storage?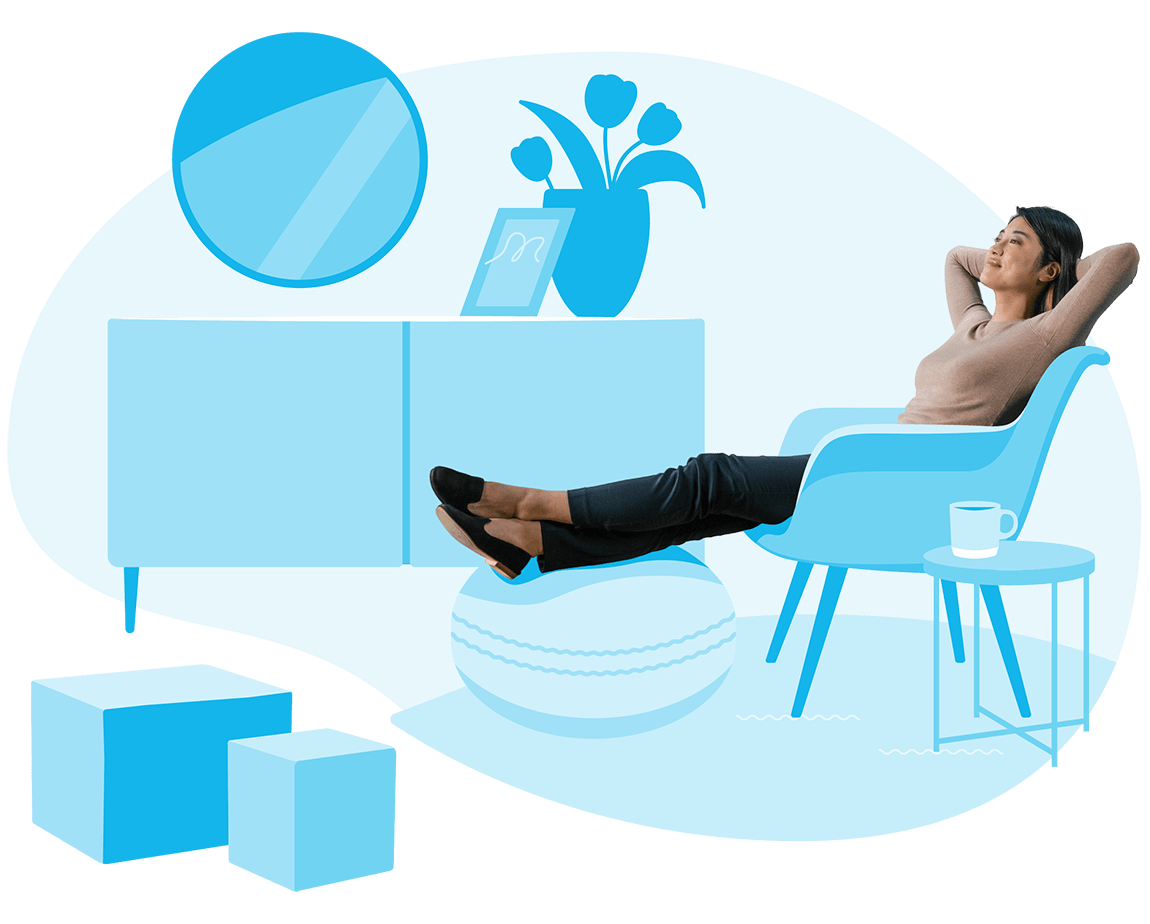 BigSteelBox isn't just a company, we're a family. And, it's our job to make you feel better about moving and storage.
Our values inspire us to deliver an exceptional customer experience every day. We aim to provide reliable and convenient storage solutions, local moving and long distance moving services by reducing our customers' efforts, owning their problems and giving more than they expect.
We have more locations across Canada than any other mobile storage company, so we're equipped to handle almost any moving or storage request. Our stores are backed by a Canadian call center support team, so you can always get your needs and questions addressed quickly. And if there's ever a problem, we'll fix it.
Quite simply, it's our mission to help make your moving and storage experience feel better.
Which service can we help you with today?
LOCAL MOVE
Our moving containers are perfect for moves within the same city because you can take your time packing. You'll have your BigSteelBox for at least a month, so you don't have to worry about completing your whole move in one stressful day.
LONG DISTANCE MOVE
With 35 locations across Canada, we can efficiently and affordably move you to a new city or province. For single family homes with 2+ bedrooms, our long distance moving service usually costs 20%-40% less than full service movers.
MOVING + STORAGE
Move-out and move-in dates don't always line up. When you move with a BigSteelBox, storage is built in! We can keep your BigSteelBox at one of our secure locations in between homes. When you're ready, we'll deliver it to your new home.
STORAGE AT YOUR HOME
We bring the storage to you! A BigSteelBox portable storage container is the perfect combination of mini-storage, self-storage and door-to-door service.
STORAGE AT OUR LOCATION
Don't have room to keep your storage container at your place? That's no problem! We'll just move it to one of our secure storage yards until you need it back again.
BUY A SHIPPING CONTAINER
Need a permanent storage solution? We sell new and used shipping containers in a variety of sizes. Contact us today for pricing and availability in your city.
CONSTRUCTION
We'll deliver secure storage containers to your construction site when and where you need it.
PORTABLE OFFICES
We have 20′ BigSteelBox Offices available for rent at select locations, and for sale from all stores.
RETAIL
We provide short and long-term storage solutions for retail businesses of every size.
BigSteelBox Donates $50,000 to Habitat Canada!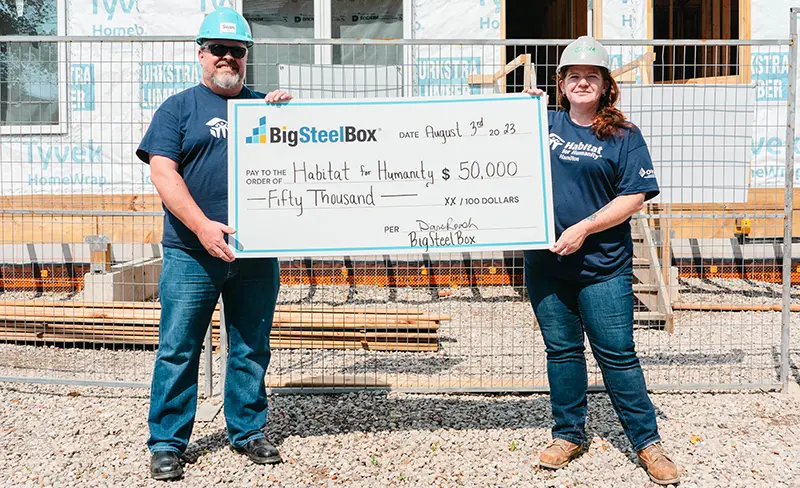 We did it! Thanks to our amazing customers, we were able to hit our 2023 fundraising goal of $50,000 for Habitat for Humanity Canada!
From May 1 – July 31, 2023, $10 from every new moving or storage container rental was donated to Habitat Canada. Our National Accounts Manager, Diana Roach, was proud to present a cheque for $50,000 to Sean Ferris, CEO of Habitat Hamilton.
These funds will go directly towards helping Habitat for Humanity build more safe and affordable homes for deserving Canadian families. Thank you BigSteelBox customers!
Learn More