Right now, $10 from every new container rental goes to Habitat for Humanity Canada!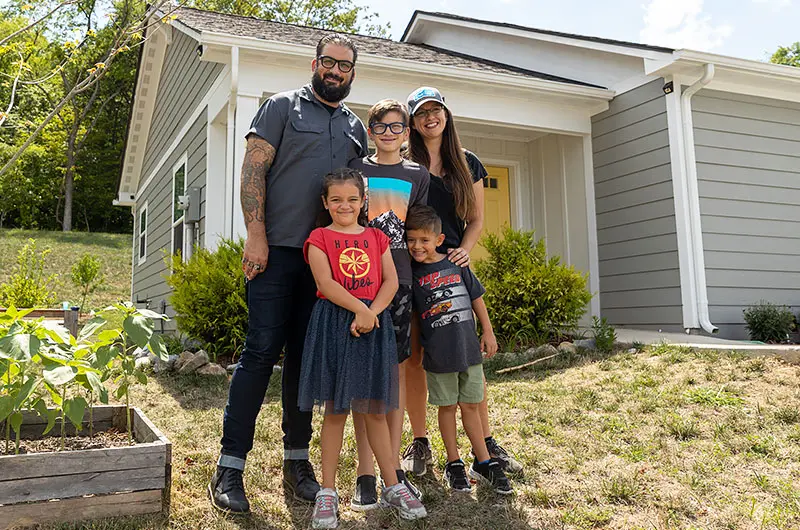 When you rent a BigSteelBox between now and July 31, 2023, you're helping Habitat for Humanity provide access to safe and affordable homeownership to more Canadian families.
As Habitat Canada's national storage provider, we've seen first-hand the great work Habitats across the country are doing in our communities. This Spring Fundraising Campaign is another way we've chosen to partner with Habitat Canada, and with your help, has the potential to donate an additional $50,000 to support the construction of more Habitat Homes.
If you're in need of moving or storage services this spring or summer, we're sure you'll feel even better about choosing BigSteelBox because you'll be contributing to this important initiative right alongside us!
Our national partnership with Habitat for Humanity is helping build homes for families in Canada.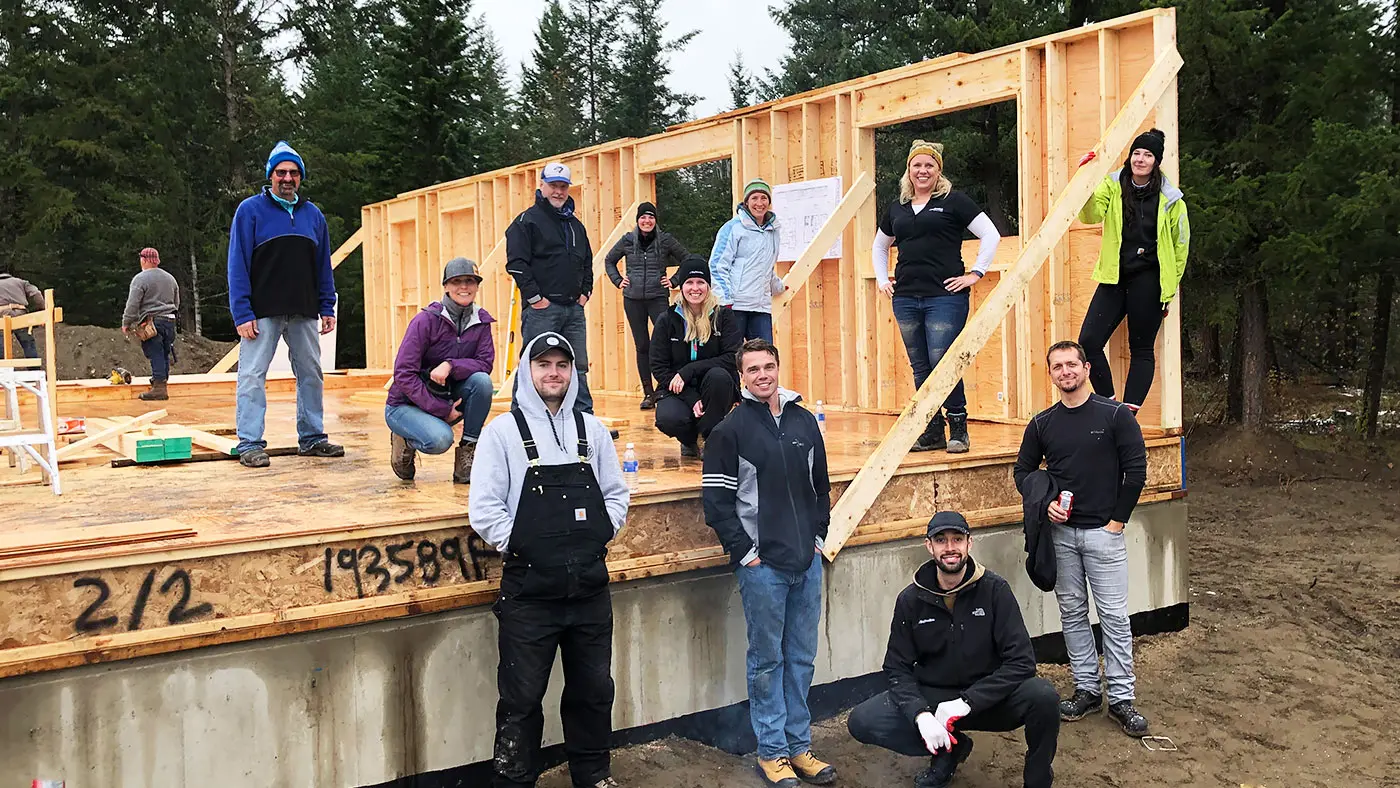 At BigSteelBox, we've defined our company's purpose as: "Caring for people beyond their expectations – one relationship at a time." And, while this statement definitely applies to each and every one of our moving and storage customers, we also feel it should extend into the communities we serve, beyond our everyday customer service.
We spent a significant amount of time looking for a charitable organization that aligned with our purpose and values.
It needed to be a cause we could tangibly support with donations of our products and services, but we also wanted to provide opportunities for our staff to volunteer and get involved. And most importantly, we wanted to be able to demonstrate our commitment, love and appreciation for the people who live in our communities by giving our time and building new relationships. We found this fit with Habitat for Humanity Canada.
Who is Habitat for Humanity Canada?
Founded in 1985, Habitat for Humanity Canada is a national, charitable organization working toward a world where everyone has a safe and affordable place to call home.
Habitat for Humanity Canada is a member of Habitat for Humanity International, which was established in 1976 and has grown to become a leading global nonprofit working in more than 70 countries.
They bring communities together to help families build strength, stability and independence through affordable homeownership. With the help of volunteers, donors and Habitat homeowners, local Habitats in every province and territory across Canada help build and rehabilitate safe and affordable homes, from single-family houses to multi-unit developments.
Habitat doesn't give away free homes. The people who partner with Habitat pay an affordable mortgage geared to their income and volunteer 500 hours with the organization. Habitat for Humanity's model of affordable homeownership bridges a gap for working families living on low income, by providing them with the opportunity to purchase their own home.
How is BigSteelBox Supporting Habitat Canada?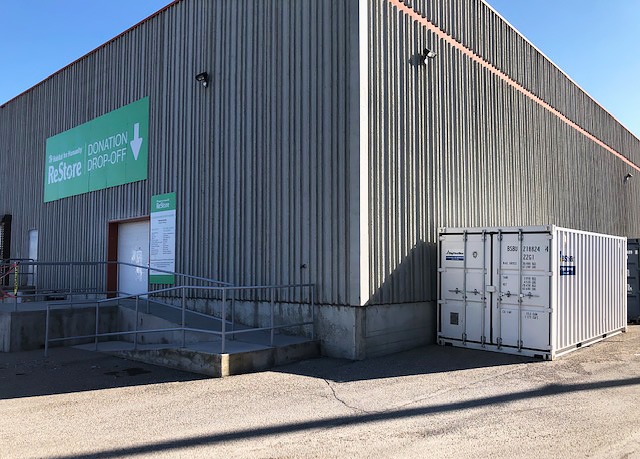 Through our national partnership, BigSteelBoxes will be donated to keep building supplies, equipment, and materials secure on Habitat construction sites across Canada. We also provide storage containers to local Habitat Restores to keep donated items safe.
"We're very excited to partner with BigSteelBox, our first national gift-in-kind donor of storage containers," says Julia Deans, CEO & President at Habitat for Humanity Canada.
"Storage space on build sites is at a premium for many local Habitats across Canada, and BigSteelBox is able to offer them a cost-free storage solution. Gift-in-kind donations like these help to free up construction budget for local Habitats, which ultimately allows them to build more homes."
The BigSteelBox team is very proud to be part of the Habitat Canada initiative that is working toward a world where everyone has a safe and affordable place to call home.
Learn more about BigSteelBox products and services: