Trust us to help make your event successful.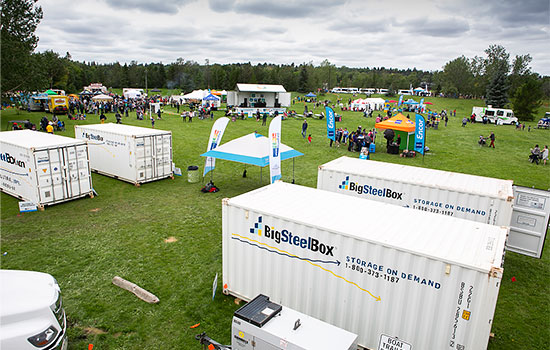 A secure storage solution can help your event go off without a hitch.
The key to any successful event or festival is preparation and organization. With so many moving parts, your event team needs to have easy access to supplies and equipment at all times.
In addition to storage on event sites, we also offer a year-round storage solution at our yards between events. Whether your next event is in a month or a year, we can delivery your BigSteelBox back to your event site to keep managing equipment and materials easy.
We pride ourselves on our customer service and treat all our customers like partners. Your storage problems are our storage problems.
1-800-373-1187
Festival & event storage you can trust.
SECURE
Nothing puts a damper on an event like theft or vandalism, so it's smart to choose a storage solution that will keep your gear safe.
FLEXIBLE
We'll deliver the storage containers on your schedule. We make ordering quick and easy, and our skilled Drivers will place it where you need it.
SCALABLE
Whether you're organizing a single local event, or multiple events in several cities across the country, we've got you covered.
We have had the pleasure of working with this Manager for a few years and a few moves now, and He is amazing! He is genuinely kind, helpful, organized, friendly, bends over backwards to be of service! Branden thank you for being such a caring hard working fellow for Big Steel Box. If you're thinking about storage! Go with this company!!! You will not be disappointed! Karl and Sherry
For our move across the country, after checking out our options, we contacted BigSteelBox and were fortunate enough to have Emma walk us through everything that was going to happen once we placed our order for our 20ft. container. She was so amazing to deal with: she answered all our questions, ensured we were always informed as to what was happening with the drop off, pickup and delivery of our container. The drop off at our previous home was on time and the container was placed exactly where we needed it to be on our driveway and the pickup was also on time and expertly handled. Emma called us again when our container was to be shipped out and when it arrived at it's destination, we got an email confirming it's arrival at their yard. We then hooked up with Adam to arrange for delivery of the container to our new home and he was also extremely helpful in setting this up for us. Bradley delivered the container and we were impressed as to how well he placed the container (taking into consideration where we had to unload our stuff to) in our driveway. On the day of the pickup (also set up by Emma), Bradley called ahead, gave us a time when he'd arrive (and he was right on time) and off the container went. We cannot say enough how impressed we have been with the staff at BigSteelBox from the start to the finish. When you're considering moving across the country with your house contents etc., it's a big deal but we knew that BigSteelBox was the right choice and they did an awesome job for us.
Big Steel Box is a fantastic option for moving. The service is brilliant! Any questions answered in a quick phone call. Even during Covid the service was top notch. The people on the phone super efficient, the truck drivers polite and unhurried, the flexibility is amazing. They were beyond accommodating and all promises were met perfectly. I would highly recommend this service and wish to thank all who helped us with our move. You made it one of the most simple moves we have ever done. Great company!!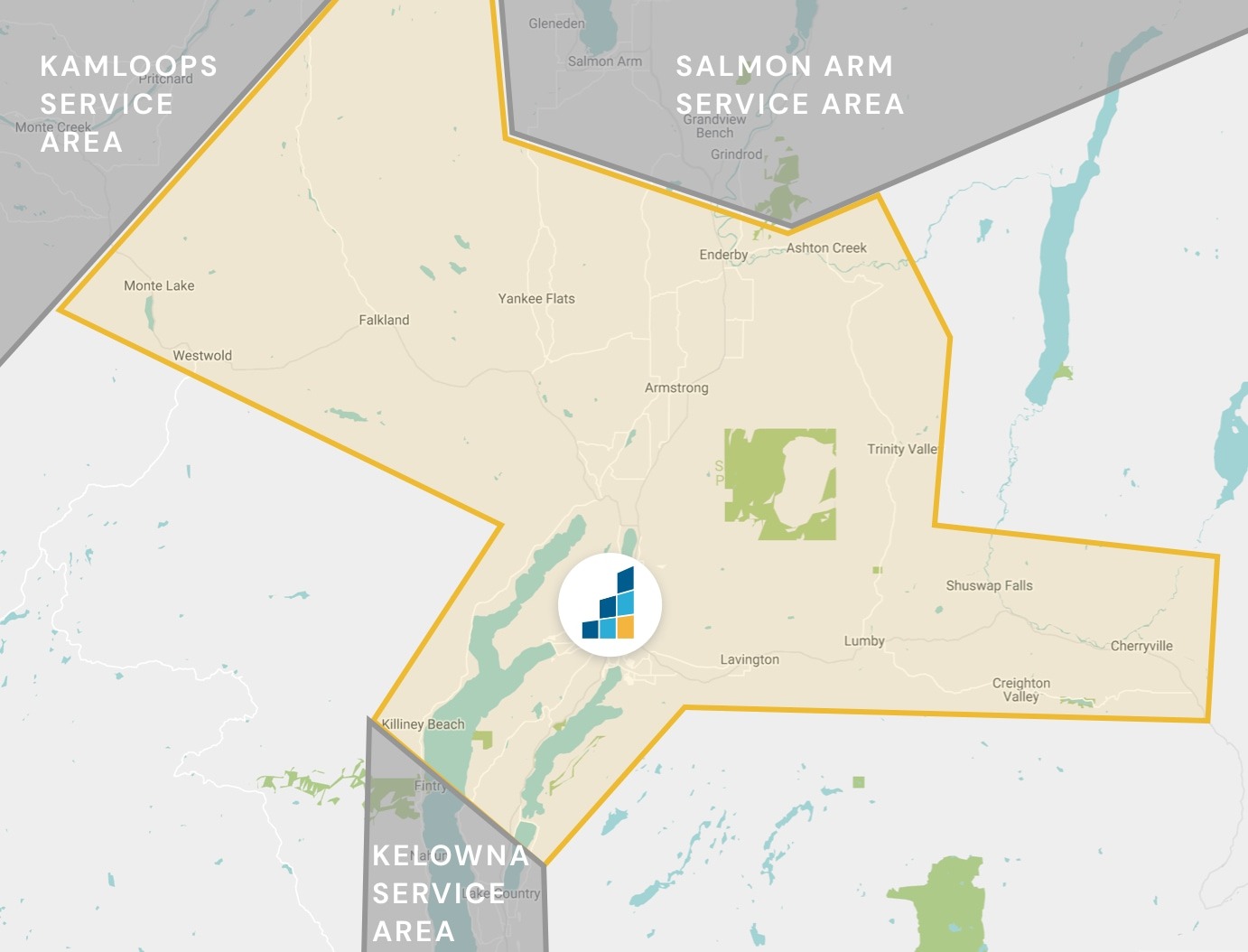 Store Hours
Monday - Friday: 8:00am - 5:00pm
Call Centre Hours
Monday - Friday: 5:00am - 6:00pm
Saturday: 7:00am - 6:00pm
Sunday: Closed