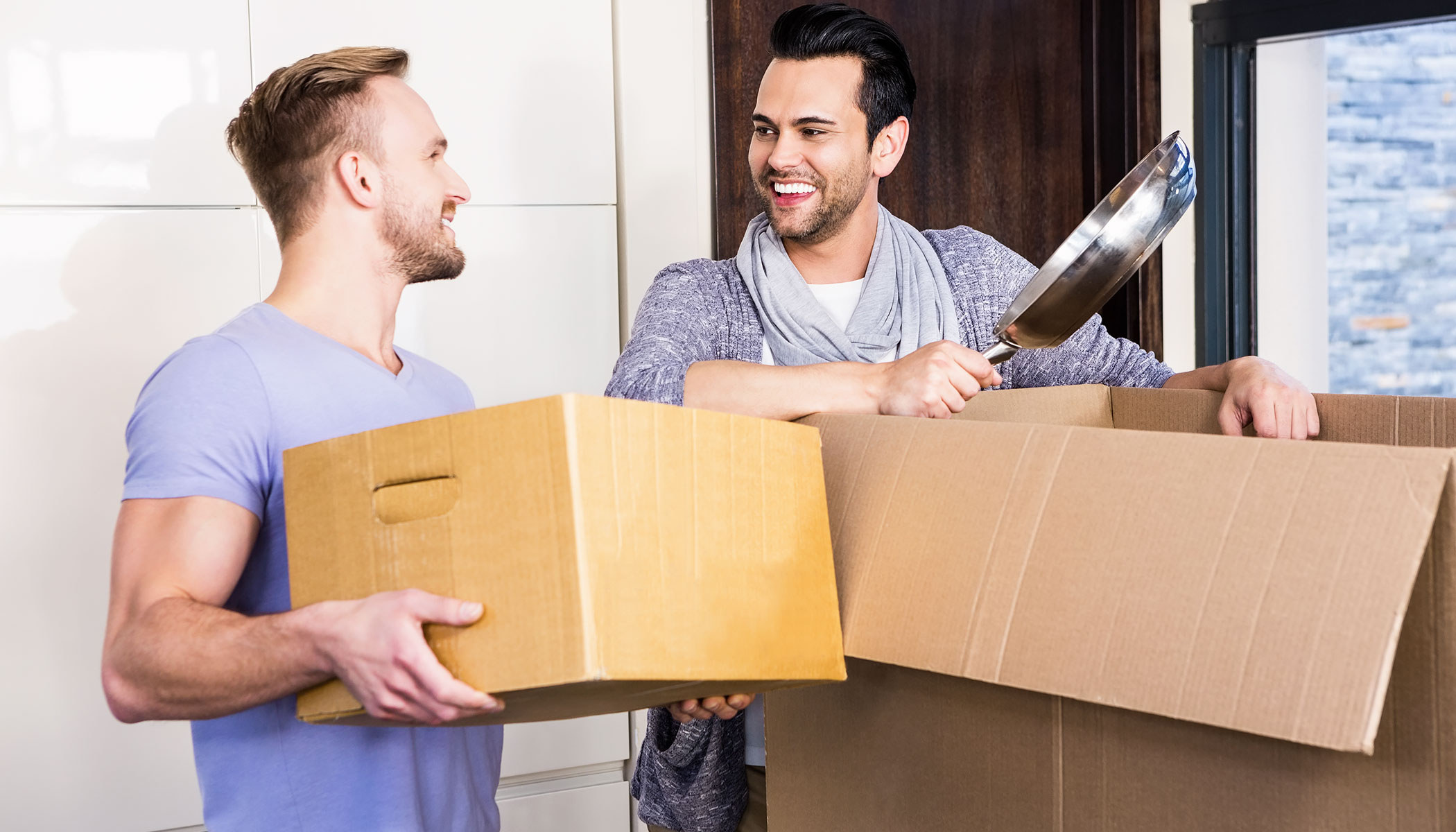 Storage Solutions for People Living in Smaller Spaces
Post updated on January 12, 2023
If you live in a smaller space, such as an apartment or condo, and you're finding you need a little more storage space for things like seasonal items, belongings you don't need often, or larger pieces of furniture you hope to have room for one day, then renting a portable storage container may be the solution you've been looking for.
You may think that if a person needs more space, then it's just time for them to move into a larger home. However, there are all sorts of reasons why people choose to live in smaller spaces, and unfortunately, it's not always a choice.
The COVID-19 pandemic initiated a shift to working from home for many people who normally worked in an office setting. It may have seemed to be a temporary situation at the time, but it's an arrangement that has stuck for many individuals, companies and organizations who have embraced the idea of working from home for the foreseeable future.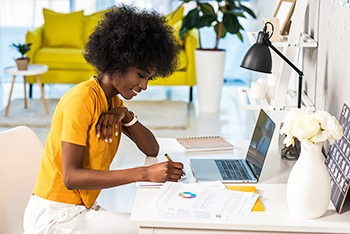 This new found flexibility to work from almost anywhere inspired many Canadians to re-think their living situations, and many did choose to move, often to a less expensive city, or their home town to be closer to family and fiends.
When we conducted a survey and analyzed our own data to investigate long distance moving trends in Canada, it showed a significant increase in the number of long distance moves since 2019.
With more people choosing to relocate, real estate prices soon went up and inventory quickly decreased in 2020 and 2021. This real estate boom coupled with lower interest rates for mortgages, drove up purchase prices, making it even harder for many renters to get into the market as first time home buyers, and for apartment/condo owners to upsize into larger homes. Then, in early 2022, interest rates shot up, which forced home purchase pricing down slightly, but it was still financially difficult for many buyers to enter the market or upsize.
As such, many have chosen to stay put, waiting and hoping for prices and rates to come down or level out, while at the same time continuing to save for their down payment. For most, it makes sense to stay in a smaller space and keep their monthly payments as low as possible in order to reach their goal of buying a home sooner.
How can a portable storage container benefit those with limited storage space at home?
One of the toughest things for many renters and homeowners with limited space to do is to avoid the accumulation of items over time. With the anticipation of getting into their first home, it's common to want to purchase pieces of furniture or home decor as they come across them, even though they don't have the space for it quite yet.
Many people also have things they only need or use during certain times of the year, such as seasonal items like bicycles, camping gear, water sport, skiing equipment and holiday decorations.
Since storage and extra space can be at a premium in smaller apartments, condos or basement suites, finding room for these seasonal items and furniture can be difficult. This is where renting a portable storage unit to store these types of items can come in very handy!
Here are a few scenarios when renting a portable storage unit is a great option for people living in smaller spaces:
Small Apartment Storage Solutions
Until you have your own basement, garage or backyard with a storage shed, a BigSteelBox is the perfect option to keep your stuff safe and out of the way. Think of it as a storage unit, but portable! Our portable storage containers are weather and rodent-proof, so no matter how long you keep your stuff in storage, it will stay safe, clean and dry.
BigSteelBox rents storage containers in a variety of sizes, including smaller 8' and 10' units that are perfect for people who just need a little extra space for seasonal items or furniture. If you ever need to change the size of your storage unit, that's no problem. Plus, you can store your container at one of our secure storage facilities so you won't need to worry about finding a place to keep it.
Load at our site – Save on delivery fees
If you're currently living in a condo or apartment community there will likely be challenges to having a BigSteelBox delivered. This is because of limited space (our delivery trucks require at least 60' of space in a straight line to place a 10' container), as well as community restrictions regarding the length of time a storage unit can stay there. But, this doesn't mean a BigSteelBox won't work for you!
Most of our locations offer an on-site loading option for customers who don't have room for a container at their current home and want to bring their items to our storage yard to load on-site. This option will also save you the cost of delivery, while keeping the door open to have it delivered to a future home that has the space for it.
Ask your Storage Consultant about our on-site loading option, and if you need access to your container at any point during your rental, no problem! Just give us at least 24 business hours notice in advance of the day you'd like to visit, and we'll schedule the set out of your BigSteelBox in our customer access area.
Temporary Storage Solutions for Students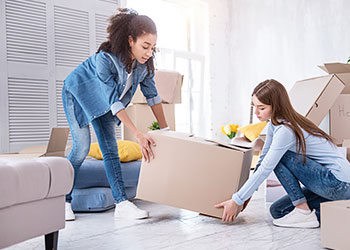 University and college students who attend school away from home and live in dorms or apartments during the school year often need temporary storage for their stuff over the summer months.
For students whose living situation changes with the school year, renting a smaller size portable storage unit for a few weeks or months is very convenient. We rent storage containers by the month, so before you go home for the summer, load your larger items, like your mattress, mini-fridge, bed frame, desk, furniture and anything else you won't need until you get back to school in the fall.
You can keep your container at our storage yard while you're away, and then either have it delivered to your new home when you move back, or come to our location to pick up the stuff you need with 24 business hours notice.
We're here to make storage feel better for you! Contact us today for your free quote by calling 1-800-373-1187, or request your quote online now.