About our Fort McMurray Store
If you need a portable storage unit at your home during renovations or repairs to keep your belongings safe, we can help. Our storage containers are weather and rodent-proof as well as fire-resistant.

BigSteelBox is also a moving company that offers local house to house moves within Fort McMurray, as well as long distance moving services to cities across Canada.

Contact us today to see how we can make moving and storage feel better for you. Plus, you get AIR MILES® Reward Miles™ for the purchase or monthly rental payments of a moving and storage container!


Address
265 Macalpine Crescent
Fort McMurray, AB T9H 4Y4, Canada
Get Directions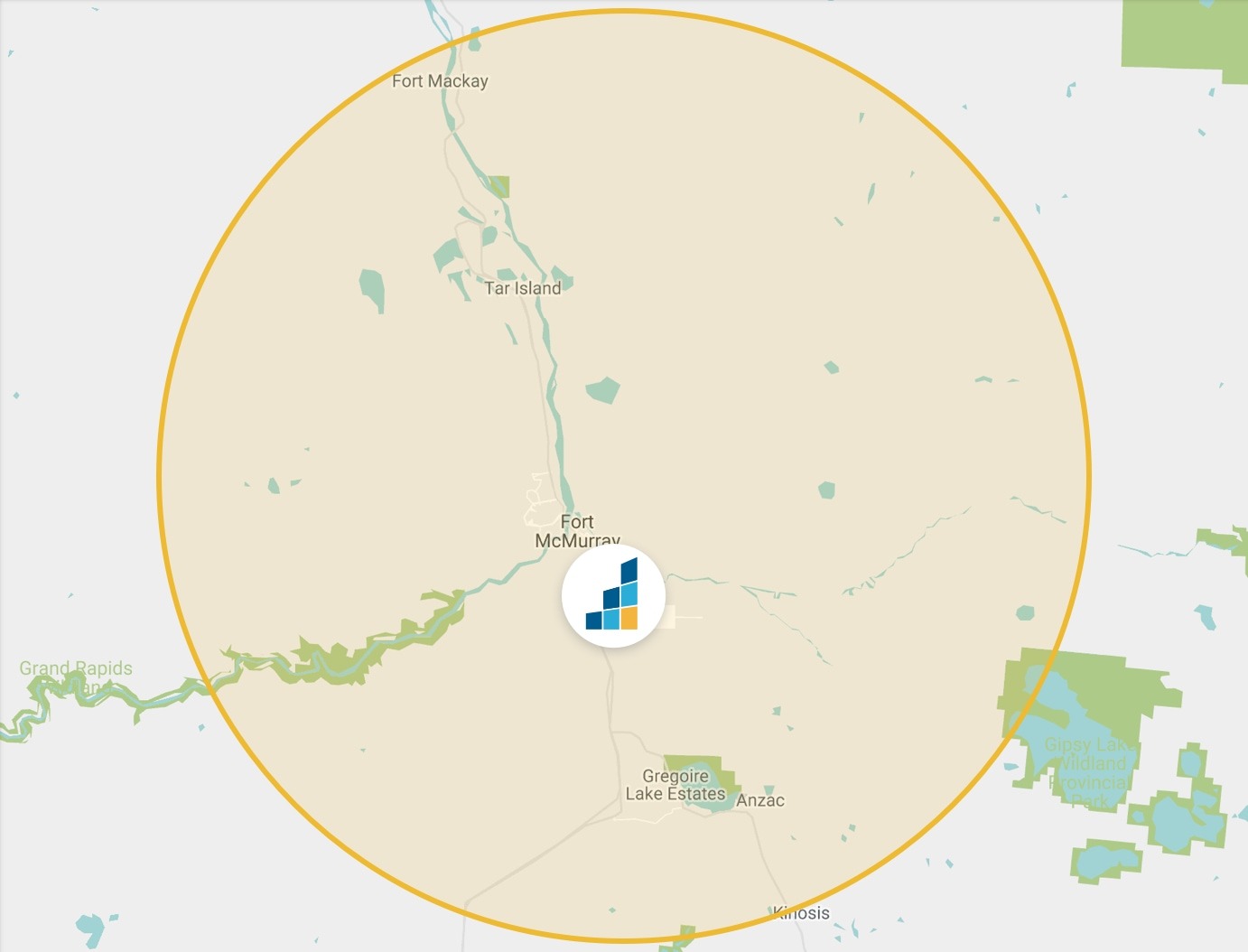 Store Hours
Monday - Friday: Call For Appointment
Call Centre Hours
REGULAR HOURS:
Monday - Friday: 6:00am - 7:00pm
Saturday: 8:00am - 7:00pm
Sunday: Closed

HOLIDAY HOURS:
December 23-26: Closed
December 27-30: 8:00am-6:00pm
December 31 - January 2: Closed
Choose the service we can help you with today:
I tapped Big Steel Box to get 2 20ft sea cans moved from Edmonton to Calgary. I had no idea what would be involved as it was my first time getting this done. There are alot of factors to consider when moving a container such as the amount of space available for the pick up and delivery, the true weight of the container as this affects what they need to get the job done and will save the consumer money as they wont need to return due to misinformation about the pickup, finding the right people to make the move happen on time and safely and other factors. Andrew and the team asked the right questions, kept me in the loop as to what was going on and ensured this went smooth. Thank you Team Big Steel Box for all your help. I'll be using you as my go to to make these moves happen on time and keep me from stressing!!
I was very skeptical before, but it ended up to be the best moving experience I could ever expect. From the Sales Rep: Amantha Fedick who patiently (and promptly) answered all my questions, which seems to be never ending at times to the time our trailer was delivered/picked up by the Langley location - it was on point. Our experience with Edmonton location was the same - delivered and picked up as planned. And one thing that really amazed me, all my breakables were intact! Highly recommended!
I used them in the past awesome company but this morning a driver was on the highway tailgating drivers and weaving in between vehicles and speeding through construction zones. Maybe teach the younger drivers to be more Patient. Big vehicles cause big damage drive safe