About our Fort McMurray Store
If you need a portable storage unit at your home during renovations or repairs to keep your belongings safe, we can help. Our storage containers are wind, water, and rodent-proof as well as fire-resistant.

We also offer local house to house moves within Fort McMurray, as well as long distance moving services to cities across Canada. Contact us today to see how we can make moving and storage feel better for you.
Address
265 Macalpine Crescent
Fort McMurray, AB T9H 4Y4, Canada
Get Directions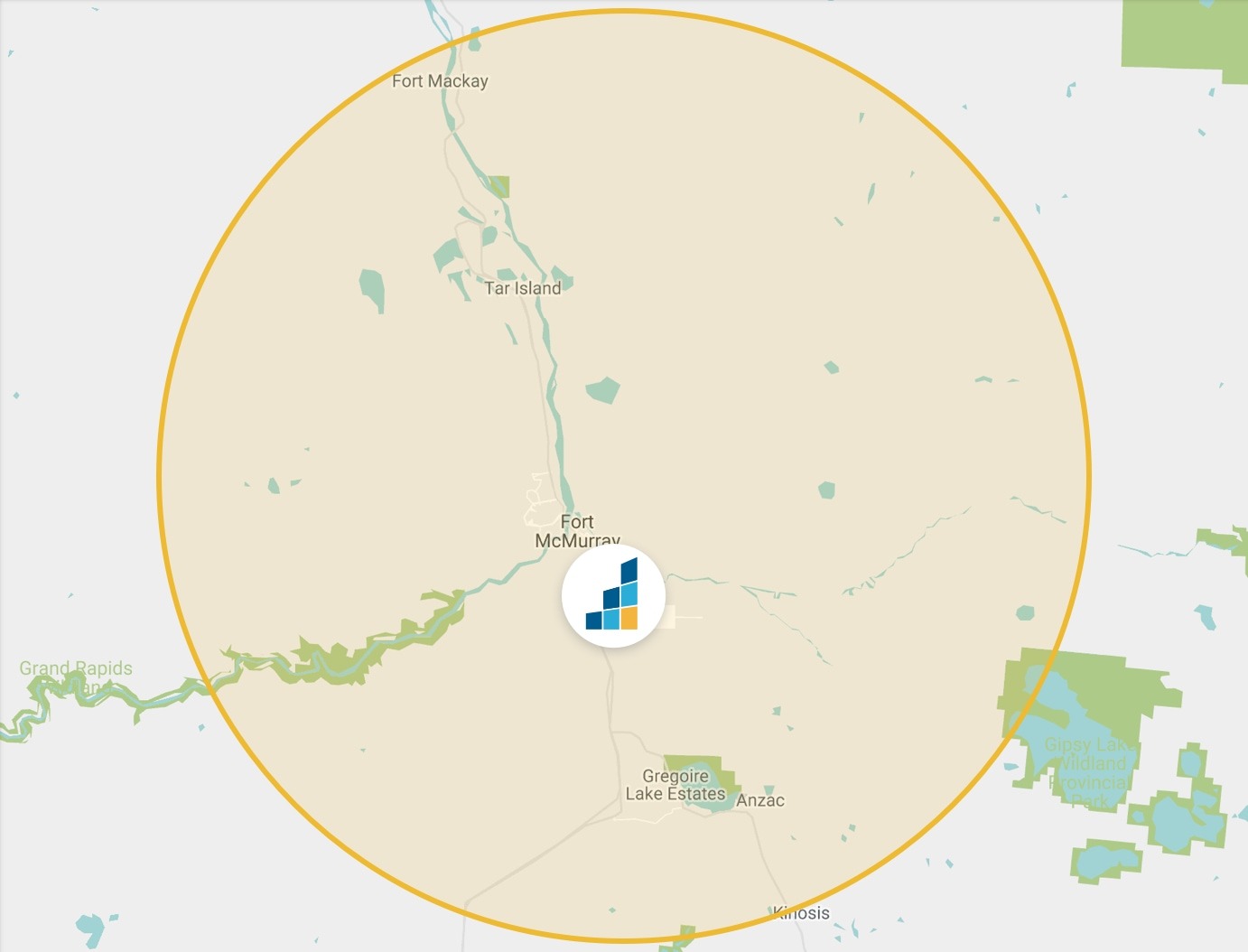 Store Hours
Monday - Friday: Call For Appointment
Call Centre Hours
Monday - Friday: 6:00am - 7:00pm
Saturday: 8:00am - 7:00pm
Sunday: Closed
Choose the service we can help you with today:
BigSteelBox delivered the unit on time as planned. The driver did a good job of placing it where I requested, though it was somewhat difficult. Due to circumstances I had to extend the rental. My only negative experience was that when I called to have the container picked up, they scheduled pick up a week from the time I called them, rental was due during that week, and I was charged another full month's rental after the container had already been scheduled to be picked up. At over $200.00, this was a very unpleasant surprise. After BigSteelBox reached out to me, I explained the situation, and they gave me a complete refund for the month they overcharged me for. No fuss, no issues, they offered and executed without delay. Definitely a good company to deal with. I amended my original 3 star rating, to 5 stars.
I compared a few product & thought that Big Steel box would be the most robust & best quality. I figured that a strong storage solution would be the best so I could load as heavy as possible & save myself some moving costs. Delivery was on time, I had some concerns with getting the box onto my driveway, but the driver dealt with it. No muss no fuss. Pickups were on time & quick. Overall a VERY positive experience.
Best decision we made. I spoke to a number of different people at big steel box before, during, and after our move and they were all great. No such thing as a silly question. The container was spotless. It arrived exactly when they said it would. It was picked up on time. We were kept informed as to its location. It was returned on time and picked up within an hour of our request. It was less than half the price of a full service move. Not one thing was damaged in this move. NOTE: we used their recommended movers to load. Movers can maximize the use of the container and load properly. Also, we wrapped all our furniture in blankets . I would recommend tbig steel box for storing and/Or moving to anyone.