About our Fort McMurray Store
If you need a portable storage unit at your home during renovations or repairs to keep your belongings safe, we can help. Our storage containers are weather and rodent-proof as well as fire-resistant.

BigSteelBox is also a moving company that offers local house to house moves within Fort McMurray, as well as long distance moving services to cities across Canada.

Contact us today to see how we can make moving and storage feel better for you. Plus, you get AIR MILES® Reward Miles™ for the purchase or monthly rental payments of a moving and storage container!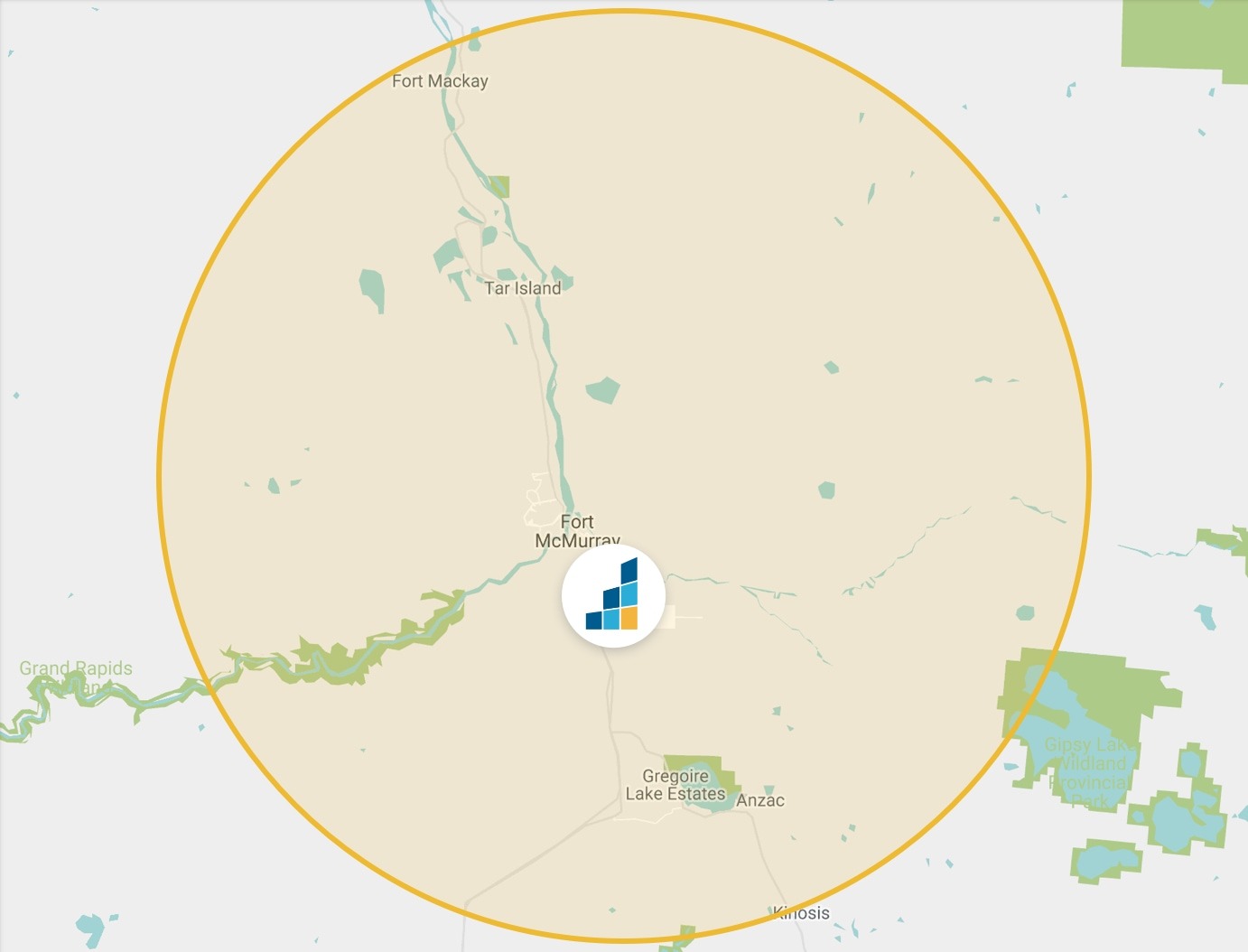 Address
265 Macalpine Crescent
Fort McMurray, AB T9H 4Y4, Canada
Get Directions
Store Hours
Monday - Friday: Call For Appointment
Call Centre Hours
Monday - Friday: 6:00am - 7:00pm
Saturday: 8:00am - 7:00pm
Sunday: Closed
Choose the service we can help you with today:
I was looking for company to move our 3br house from Ontario to Alberta. I called few companies and ended up choosing Big Steel Box because they have a weight allowance up to 10 000 lbs and you are loading the box yourself. It was two main reasons I chose this company. I had to move my gym equipment, which is quite heavy and also wanted to have control over the loading. I actually ended up loading all my equipment and furniture in one container and did not get any surprise charges for extra weight. The whole experience dealing with drivers and customers service representatives was always pleasant and very professional. Definitely helped our family to make this big transition stress free! I also would like to mention the communication! Got email when our box left Ontario and when arrived to Alberta. That was actually really helpful in terms of planning our own trip. We had the container delivered 2 days after our own arrival. Thank you for your great service! Our family would definitely recommend you without any hesitation.
I tapped Big Steel Box to get 2 20ft sea cans moved from Edmonton to Calgary. I had no idea what would be involved as it was my first time getting this done. There are alot of factors to consider when moving a container such as the amount of space available for the pick up and delivery, the true weight of the container as this affects what they need to get the job done and will save the consumer money as they wont need to return due to misinformation about the pickup, finding the right people to make the move happen on time and safely and other factors. Andrew and the team asked the right questions, kept me in the loop as to what was going on and ensured this went smooth. Thank you Team Big Steel Box for all your help. I'll be using you as my go to to make these moves happen on time and keep me from stressing!!
The ordering process was relatively painless and the delivery of the box was probably the best delivery experience I've ever had. I would definitely order from BigSteelBox again should we need another container down the road.