Why store with BigSteelBox?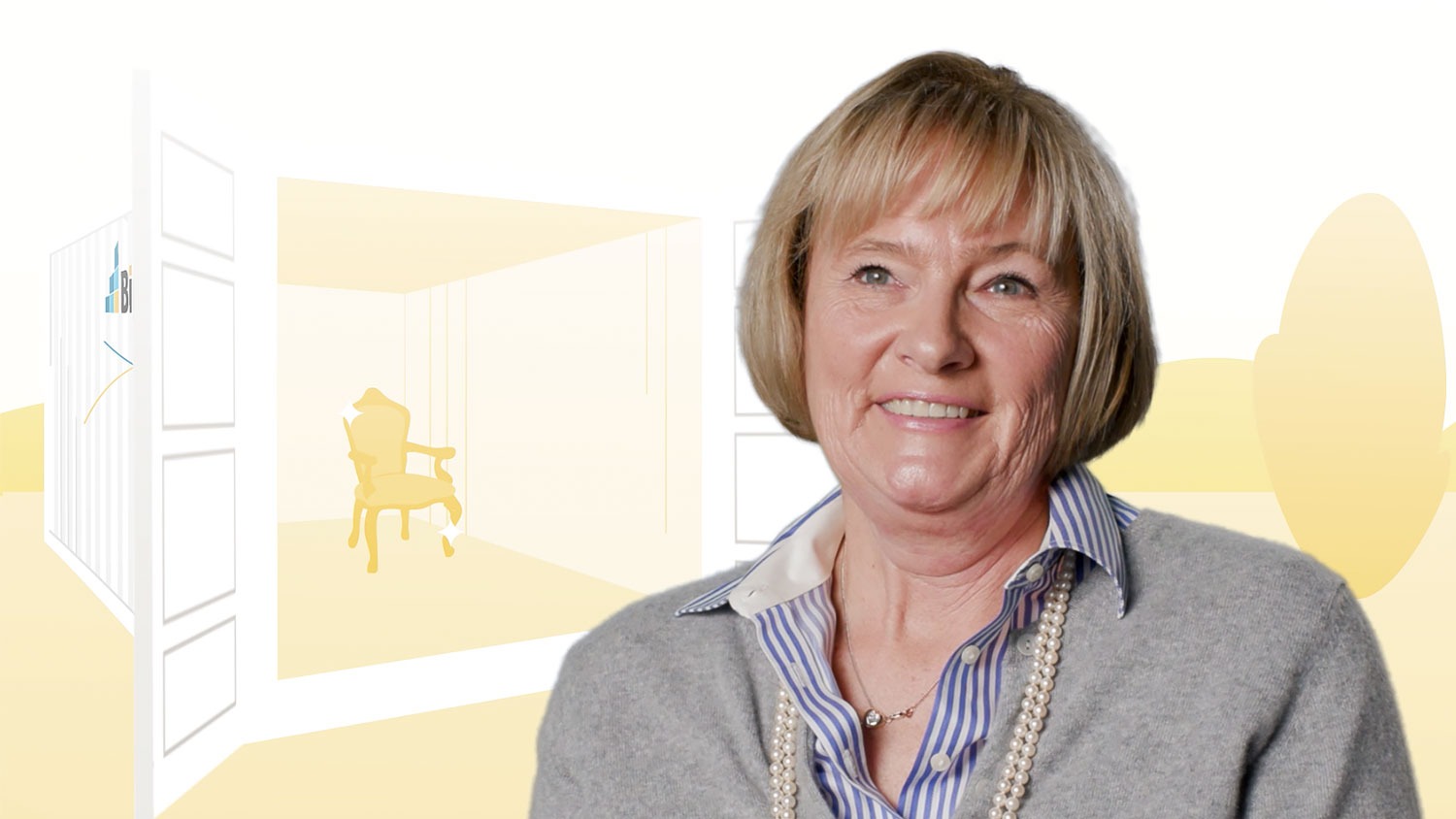 Our friendly, caring staff will go above and beyond to ensure that you feel good about storing your things with us.
You deserve a better storage experience. With the option of keeping your BigSteelBox on your property or at our location, you'll enjoy the convenience and flexibility of using a portable storage container.
And, of course, shipping containers are the most secure form of portable storage, so you'll have peace of mind knowing your items are safe.
We understand that our customers are real people with busy lives, so we'll work hard to give you a smooth experience. You can expect a quality storage solution you can trust, backed by superior customer service that will make you feel good about choosing BigSteelBox.
Load Once
We bring the storage to you! You don't need a truck, or a friend with a truck, to get to a storage locker or self-storage facility, then back home again.
WEATHER-PROOF
Our containers are weather and rodent-proof. They're made of 8-gauge steel, so they won't bend or shift from the weight of your contents.
Security
All BigSteelBox rental storage containers are equipped with a steel Lock Box that protects your padlock from being accessible to bolt cutters.
Flexibility
We'll deliver on your schedule. Pack it and keep it on your property, or we can move it to one of our secure locations. Need a different size? No problem!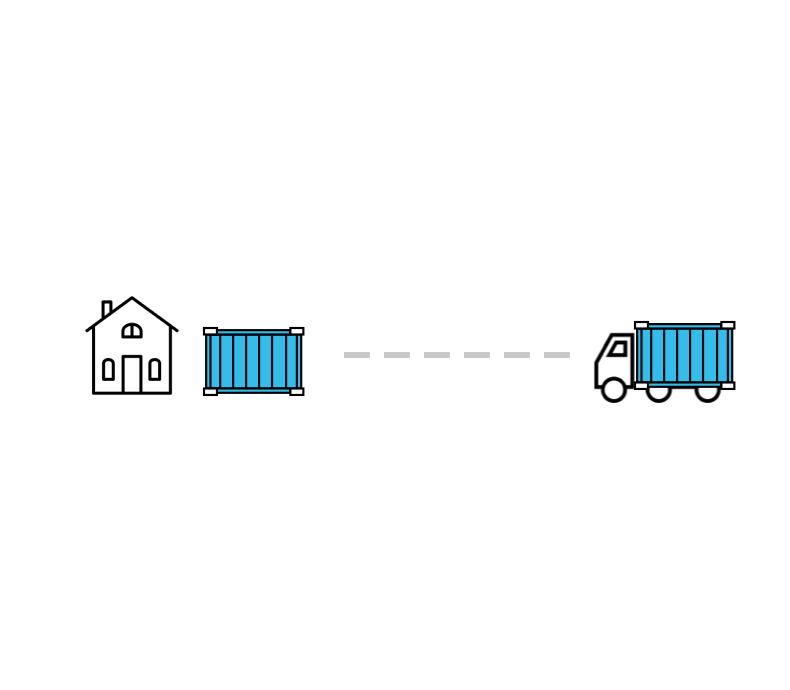 Step 1
We'll deliver a BigSteelBox to you. Take your time loading it.
Step 2
Keep your BigSteelBox on your property for as long as you need it. You'll love the convenience of having your things just outside your door.
Step 3
When you decide you don't need your BigSteelBox anymore, give us a call.  We'll pick up your empty container at a time that works for you.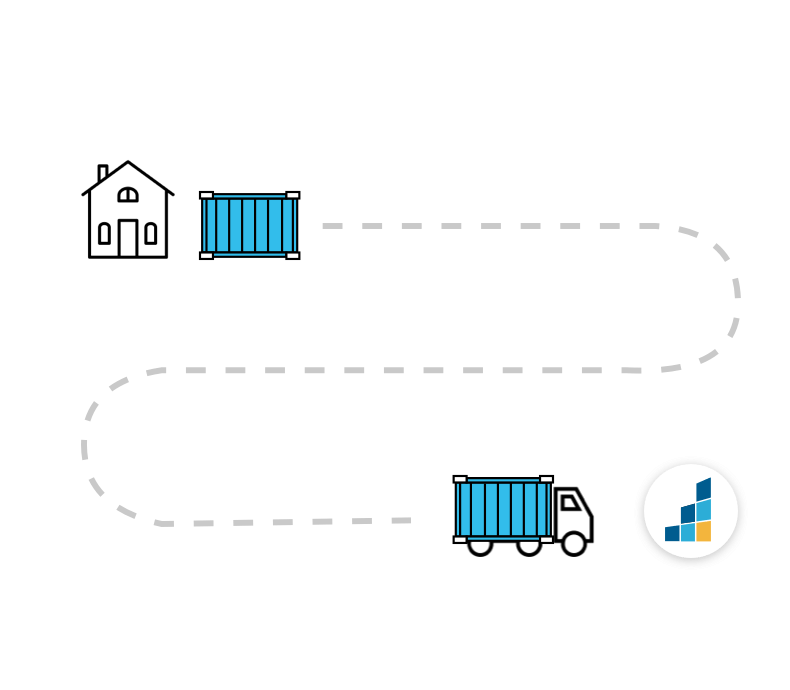 Step 1
We'll deliver a BigSteelBox to you. Take your time loading it.
Step 2
If you don't want to keep your loaded BigSteelBox at your home, give us a call. We'll pick it up and move it to your local BigSteelBox storage facility.
You can still get access to your things if you need to. Just call your BigSteelBox store at least 1 business day before you need to get into your storage container and we'll make sure it's brought down for you.
Step 3
When you need your BigSteelBox delivered again, give us a call. We'll bring it back to your home.
Step 4
Let us know when you're done unloading it, and we will come pick up the empty container.
Kelowna Storage Rental Pricing
Delivered within Kelowna and surrounding areas.
Buy a Shipping Container in Kelowna
We sell new containers in 8', 10', 20' or 40'. Used containers for sale come in 20' and 40'.
Pricing and availability varies by location. Please call us for details.
What to expect on your first invoice
Storage at Your Place:
Empty delivery to your location (starting from $115) + empty pickup (same as delivery) + 1 month's rent.
Load at Your Place, Store at Our Yard:
Empty delivery + loaded move + 1 month's rent + storage at the BigSteelBox location (waived until your next billing cycle).
Load and Store at Our Yard:
1 month's rent + storage at the BigSteelBox location.
Optional Add-Ons
Additional months' rent
Vandalism protection
Padlock rental or purchase
Shelving brackets
Monthly storage fee at BigSteelBox location:
($29/mo for 8′ and 10′ or $39/mo for 20′)
* All prices are subject to change without notice and do not include taxes or freight.
Optional Add-Ons
Padlock purchase
Shelving bracket purchase
Lock box installation: puck lock or padlock (used containers only)
Comparing New & Used Shipping Containers For Sale
New BigSteelBoxes are "one-trip" containers, received directly from our manufacturing plant in China. They're white, have waist-height door handles, and Lock Boxes welded to the doors.
Used containers come in 3 different grades (low, mid, or high), may have some rust, dents, and come in different colours. Lock Boxes can be purchased and installed prior to delivery. We encourage customers to visit a BigSteelBox store before making a decision.
About our portable storage containers.
WEATHER
Our storage containers are built for the Canadian climate. They're weather and rodent-proof, so your things will be safe and secure year-round.
Sizes
We rent portable storage containers in a variety of sizes: 8′, 10′, 20′ and 40′. The contents of a typically furnished 2-4 bedroom home will usually fit into a 20′ BigSteelBox.
Security
Our new rental containers come equipped with a Lock Box. This heavy steel shield surrounds your padlock and protects it from bolt-cutters.
Rodents
BigSteelBoxes have rubber gaskets along both sides of the doors, which creates a tight seal. This keeps mice and rats out.
STORAGE SAFETY
BigSteelBoxes come equipped with vents to promote airflow and prevent mold or mildew, however, that's not enough ventilation to safely store flammable materials, such as gas, solvents, and other chemicals.
Shelving Brackets
Maximize your storage space and keep it organized by using the D-rings located every 4′ in your BigSteelBox. We rent and sell shelf brackets, you just need to add 2″x10″ pieces of lumber.
I would like to say that big steel was amazing. The girls on the phone and the guys who did the delivery where professional and extremely helpful. I was going through a extremely stressful time and moving wasn't helping. Big steel made my stress level to a zero. I can't say enough great things about this company. This was our second time using them and both times had been an amazing experience Thank you big steel!!! Yours Truly, Darlene k.
These guys have been SO good to me! Shout out to Brooks in the booking department for going above and beyond for me and they guys in the yard for making it happen. Under a very stressful real estate transaction that is going very very wrong these guys helped me with extremely short notice to offset my box being moved to the house I am suppose to own but now do not. They have been the easiest place to work with and even though they had very little wiggle room to accommodate this, a team of wonderful people went above and beyond what they needed to do to take a little stress off my life and I know that is a company that I want to support and work with and if it was my guys would have a big cheers and give a big thank you too for making our clients feel the way these guys made me feel! Thanks!
Another great experience with Big Steel Box! Booking time was awesome, nice that I didn't have to wait a week or 2 for them to pick it up. 2 day booking was very convenient. Drivers came to pick up the can im renting, to store in their yard. There was two of them, only for the reason the one was being trained. They both were extremly courteous and helpful. THANKS AGAIN BIGSTEELBOX! I would highly recommend this company for your storage needs.