Trust us to keep your furniture and accessories safe during a renovation.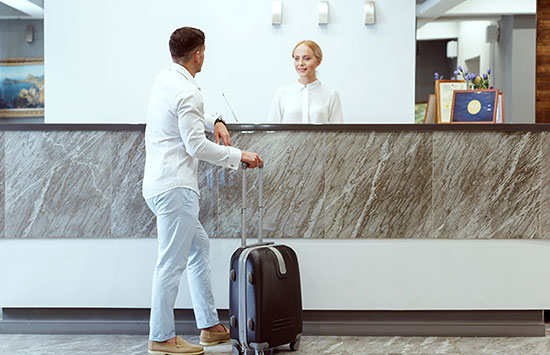 We'll impress you with our service so your guests will be impressed by your property.
We understand that most hotels need to go through a renovation every 5-10 years to meet regulations and company standards. We also understand that you want to minimize the impact this type of work can have on your guests.
We get it. Image and cleanliness are important to hotels! That's why when you choose to rent a BigSteelBox, it will arrive looking clean and white.
Using a BigSteelBox to store hotel furniture, decorative items, and equipment will help ensure there is minimal disruption for guests, and you can trust they will stay clean and safe inside. Call us today for pricing:
1-800-373-1187
Advantages of Portable Storage for Hotels
Maximize Revenue
If you're using meeting or guest rooms to store furniture during a renovation, you could create more revenue by renting a BigSteelBox.
Professional Look
We understand that image is important to your hotel. Rest assured your rented BigSteelBox will always arrive looking clean and professional.
Convenient
Your hotel furniture and accessories will stay safe and clean, right outside your door. This makes bringing it back in easy and convenient.
Our experience with the moving box was soooo good! They stepped up huge to find us a 20 foot container almost last minute when we had an issue with our reservation with another company, the gentleman who phoned us to confirm our container literally saved our weekend by arranging the delivery as well! Even the delivery man was super helpful. Everyone we dealt with here has been superb! Highly recommend them for your moving needs.
Highly recommend! Excellent service. Once paid, the box arrived next day and once we were done, called and the box was picked up next day. It was the easiest part of our move. Container was super clean and new. Driver did an excellent job parking the unit and placed wood pieces under container to ensure no damage to driveway which was appreciated. I also had a few quotes from other similar services and The Moving Box was by far the most reasonably priced.
I first got in touch with a team member at Moving Box in October 2020, after passing by their storage facility in our neighborhood and getting their contact information on line. I had questions I needed information on including the following: - Any bugs in the containers? - Risk of rodents or other animals entering the container since they were stored outside? - Interior temperature control with the seasons especially winter and summer? - Risk of deterioration of quality of stored items with the changing interior environments? The team member on the phone answered all the above questions and indicated that the boxes are checked for bugs, that the boxes had openings for aeration and interior environment control but they were well sealed to prevent small animals from entering the box and the stored items did not deteriorate in their quality. I decided to rent the box of suitable size to meet the needs of storage of items needed to reduce contents in the house to be put on sale. All the transactions for renting of the box were subsequently done on-line. The box was rented in October 2020 and we just had the box returned June 18, 2021 after 8 months of storage and I had trepidation opening it to see if the contents were going to be usable or deteriorated and to our surprise everything was in excellent condition similar to how they were at the time of storage including our nice furniture and important documents and cushions. I would have no difficulty renting the box again in the future if needed storage. I would recommend renting the Moving box to anyone requiring short or long-term storage.
Your Local Store
Brantford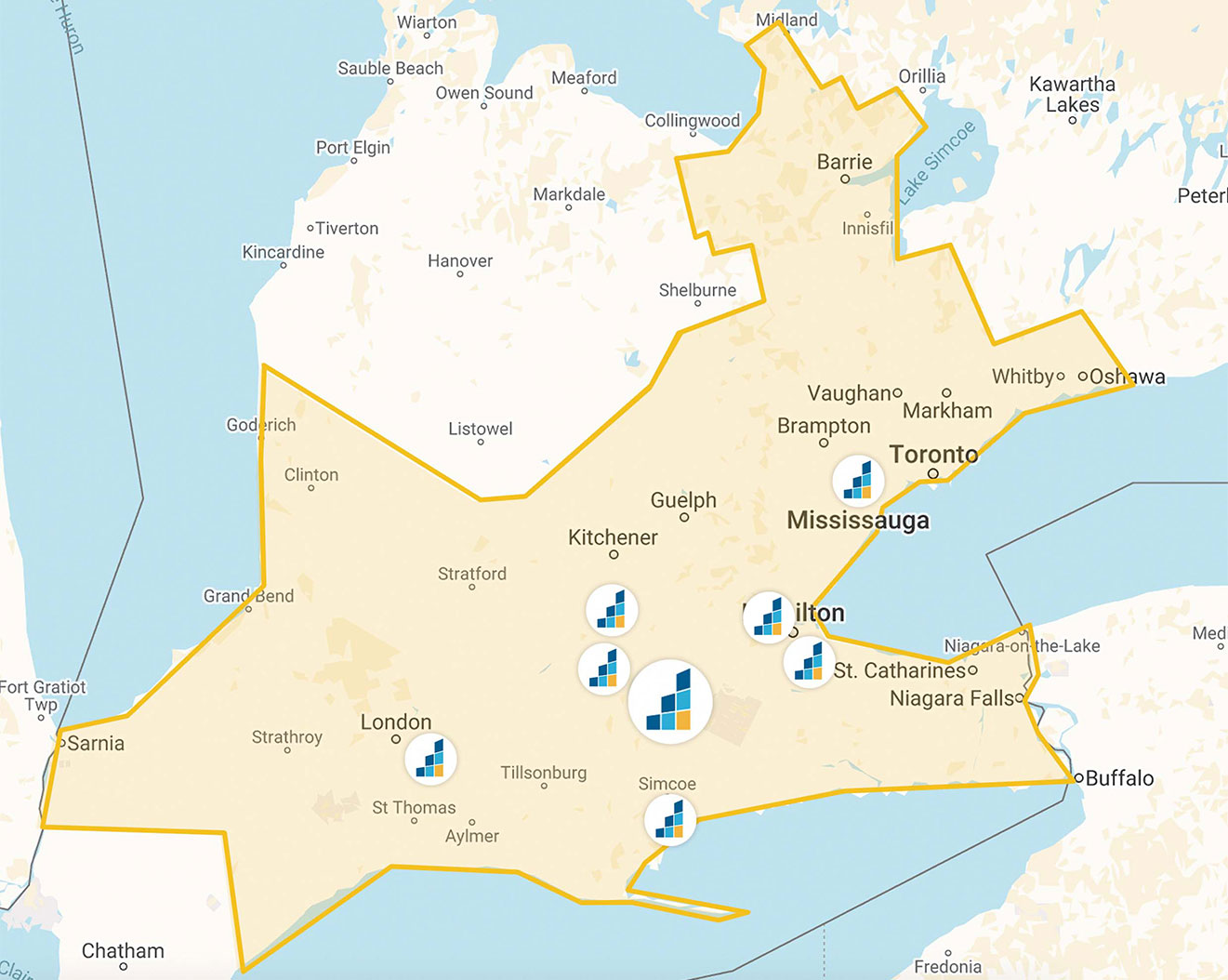 Your Local Store
Brantford
Store Hours
Monday - Friday: 9:00am - 5:00pm
Call Centre Hours
Monday - Friday: 8:00am - 9:00pm
Saturday: 10:00am - 9:00pm
Sunday: Closed